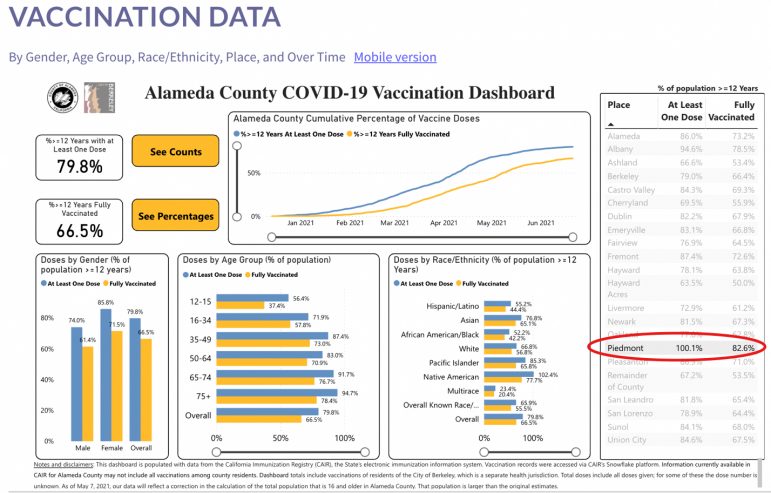 Every eligible Piedmonter has received at least one dose of a Covid-19 vaccine — according to Alameda County Covid health data released this week.
As of Tuesday evening, the county reported 100.1% of residents, or 9299 people age 12 and older, had received at least one dose. Some 82.6 percent of Piedmonters, or 7672 eligible residents, are fully vaccinated.
In the months since the first vaccines became available to Californians in December last year, through the first age-based rollout and the gradual expansion of vaccine eligibility to all adults — as well as those 16 and older, for the Pfizer vaccine — Piedmont's vaccination rate has been among the highest of cities in Alameda County.
PUSD teachers were among the first to get their jabs at the federal (and, later, state-run) mass vaccination site at the Oakland Coliseum. Their students helped swell the ranks of vaccinated Piedmonters when the Pfizer vaccine received emergency authorization for children age 12 and older last month.