All California residents 65 and older are now eligible to get the coronavirus vaccine as the state expanded its vaccination plan Wednesday following new guidance from the Centers for Disease Control and Prevention.
The state's working groups overseeing the vaccine's distribution made the decision following the CDC's recommendation that states begin vaccinating everyone 65 and up rather than segmenting them depending on whether they have underlying medical conditions.
So far, the state has rolled out the vaccine in phases, targeting the most at-risk demographics like health care workers and nursing home staff and residents first.
As of Monday, 816,673 coronavirus vaccine doses have been administered, according to state officials.
"There is no higher priority than efficiently and equitably distributing these vaccines as quickly as possible to those who face the gravest consequences," Gov. Gavin Newsom said in a statement.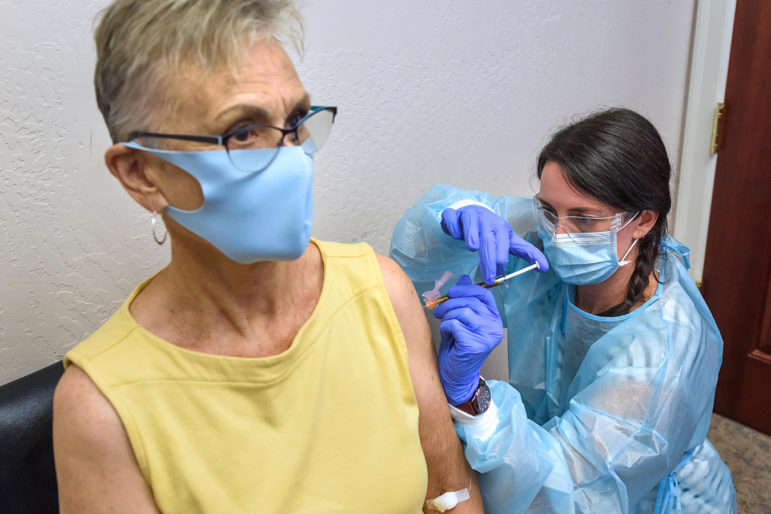 State officials have also grappled with the state's lackluster vaccination rate, which lags behind many other states. The biggest hurdle, Newsom and other state officials have argued, is demand for vaccine doses simply outpacing supply so far.
To date, nearly 2.5 million vaccine doses have been shipped to California's local health departments and health care systems. Roughly 99,000 state residents have received both doses of the vaccine required to build immunity.
"To those not yet eligible for vaccines, your turn is coming," Newsom said. "We are doing everything we can to bring more vaccine into the state."
State officials plan to launch a notification system in the next week that will alert residents via text or email when they are eligible for the vaccine.
Alameda County residents can register with the county's COVID-19 information website to receive an alert when they are eligible for a vaccine as well as information about where and when vaccines are available.
The system will also help cities and counties run large-scale vaccination events at event centers and sports stadiums like the Coliseum in Oakland and Levi's Stadium in Santa Clara.
To administer the vaccines as more become available, the state is recruiting more than 100,000 additional medical practitioners such as pharmacists and dentists, as well as the National Guard.
"With our hospitals crowded and (intensive care units) full, we need to focus on vaccinating Californians who are at highest risk of becoming hospitalized to alleviate stress on our health care facilities," said Dr. Tomas Aragon, the state's public health officer.
"Prioritizing individuals age 65 and older will reduce hospitalizations and save lives," Aragon said.