UPDATE: On Friday, due to the rapidly changing wildfire situation, PFD has responded to "Immediate Need" and deployed crew to the SCU Lightning Complex Fire, which has grown to become the 7th largest wildfire in California's history. View update HERE.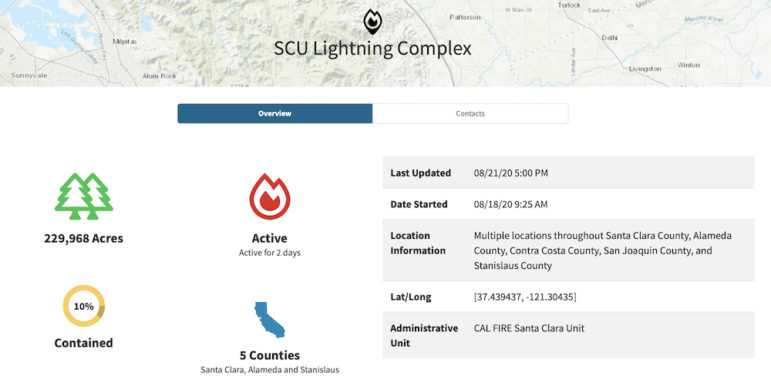 Piedmont is no less vulnerable than other communities to the catastrophic conditions that have ignited major wildfires across California in the past few days, which is why Fire Chief Bret Black made the difficult decision not to include his small department on the statewide mutual aid roster this week.

"Until Alameda County gets a handle on local and regional fires I didn't want to commit our resources," Black said. "I'm not going to send resources to other parts because I can't depend on getting resources from our partners."
Conditions have included record high temperatures and thousands of lightning strikes, planned rotating power outages, unplanned power outages, and now unhealthy air quality from wildfire smoke covering the region.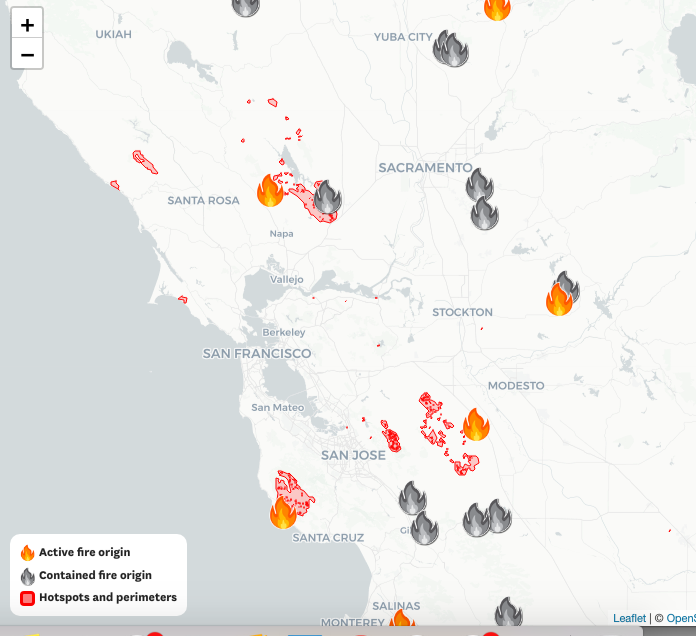 "Don't forget the pandemic," Black said. "I've never seen this in my career," he said. "In some ways we're training as we go, learning to manage these events while having so many dynamic components thrown at us."

Firefighters are trained to expect and adapt to the unexpected, but the convergence of conditions has taken things to a new and stressful level. "I think the way fire departments are built in general is to handle the disaster du jour. We use the term 'all-risk,'" he said. "What's unique right now is multiple events happening at the same time."

With more than 30 large fires stretching resources thin statewide, Black made the choice to keep local forces here. "If something happens in Piedmont or Oakland we're going to have to depend on what we can provide, rather than the mutual aid process," he said. "An agency either has the capacity or doesn't have the capacity to help a neighboring agency. Resources are pretty depleted in Alameda County, which hampers our ability to reach out and get help from the county and Cal Fire."

Black said the department is mindful of the possibility of high electrical demand leading to rotating power outages, already twice announced and then called off this week, and that unplanned outages, which were widespread during the thunderstorm last weekend, "add another element to the situation." The Public Safety Power Shutoffs by PG&E during fire season last year has helped the department prepare for those scenarios, he said.

The community itself has an important role and should likewise be using this time to prepare, Black said. "I'd like to remind everybody to stay diligent," he said. "Right now, with the shelter-in-place order, is a great time to refresh disaster preparation in the home. Think about the basics — how can I communicate if cell service goes down, where do we go if we evacuate — and discuss it with your family."

Resources for preparation are available on the department website HERE, and from Cal Fire HERE.

He also strongly urges the public to register for alerts from Alameda County HERE.
"The more people are engaged in being fire resilient, the better we can manage," Black said. "We need to be more hardy in preparing for the unexpected."
---
SEE RELATED