Family: Julie and Bill Reichle
Pet: Olive
Age: We're not sure, but probably 3 or 4
Breed: Short answer: Pitbull Lab mix. Long answer: We did her DNA and she's mostly American Staffordshire terrier with some Lab, but also a little Golden Retriever and white Swiss shepherd which we had never heard of before.
Adoption Story: A year or two after our dear yellow lab of 15 and a half years passed, our adult daughters were insistent that we get another dog. We dug our heels in a bit, but finally agreed that we were ready to welcome a new family member. They went to an adoption event to check out a dog named Olive and we gave the OK to bring her home — if they liked her. Our daughters indeed brought her home — and we fell in love at first sight.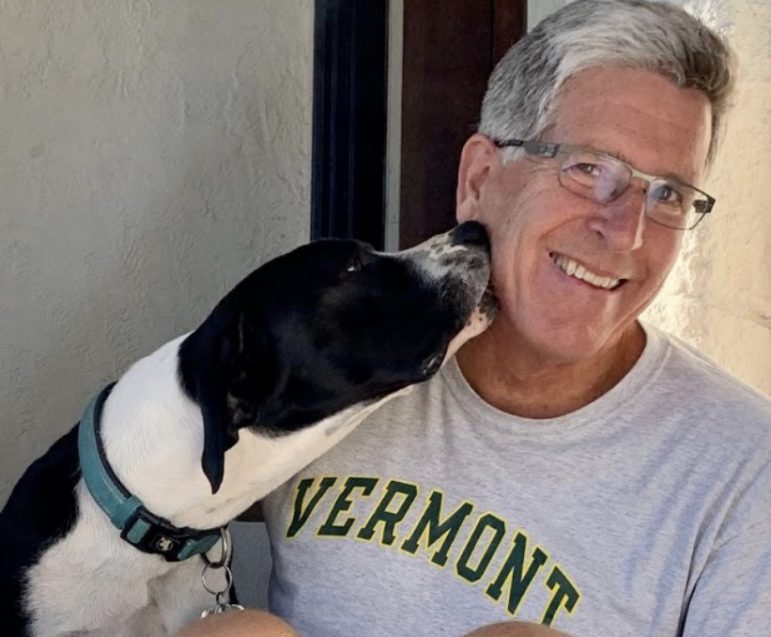 Likes: Playing fetch, squeaking all her squeaky toys, napping, hoovering up crumbs in the kitchen, running in her dog friend Duke's backyard, and going to the beach. If you read the Good Dog article from a couple weeks ago, Olive also likes to slide off or do a "half-sploot" off the couch/bed like Bowie! 
Dislikes: Baths. Also, we think she had kind of a difficult start in life since she has some lingering fear issues — she doesn't love strangers.
Interesting Facts: A couple months before getting Olive (from Copper's Dream Rescue), our older daughter Tess went to the Milo Foundation to look at the adoptable dogs where she snapped picture of "Donnie." But looking through her camera roll after we'd adopted Olive, we realized Donnie was almost identical to Olive – same expression and everything. We're now convinced they must be sibs.
Anything else? Olive is kind of stone-faced and always looks serious but she's a total goofball with a quirky personality. Also, Olive has an Instagram, @olive_in_the_silky_pajamas.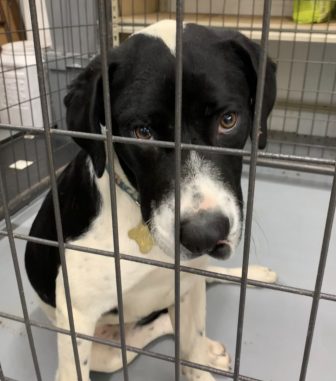 ---
Disclosure: Olive's adoptive owner, Julie Reichle, is the photographer for the Exedra. Photographs above by Tess Reichle.