…this unfinished part of the Oakland Avenue bridge?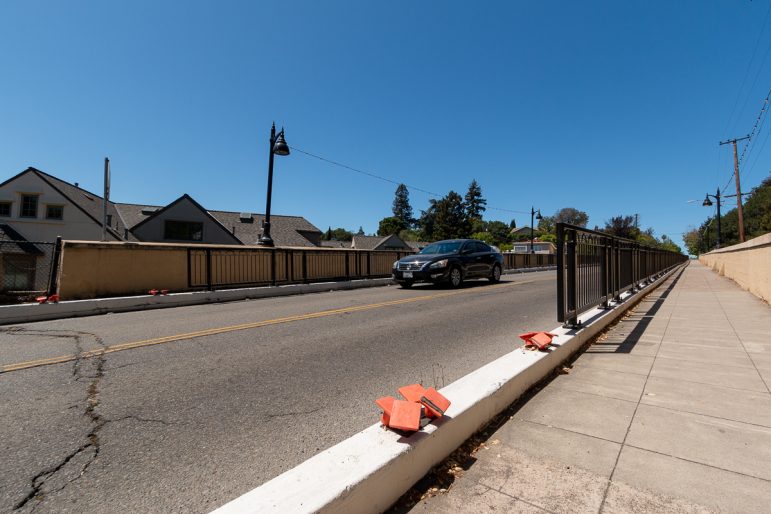 This is the second in an occasional series to highlight hyperlocal curiosities our readers are wondering about.
The Exedra reached out to Director of Public Works Daniel Gonzalez for a status update. "The short answer is that the planned crosswalk improvements are Federally Funded in FY 21-22, so we can't start construction on those until July at the earliest," he said in an email. "To economize the work, we will also be resurfacing this portion of Oakland Ave at the same time, then installing the handrail end sections to complete the project in its entirety. All work should occur during the summer/fall, along with the paving of Oakland Ave, and we should have the rails installed by around November of this year."
The steel railings, designed to improve safety for drivers, bicyclists, and pedestrians, were originally funded by an Alameda County grant and the city in June 2019 and installed later that year.
Curious about an old plaque in a public park? Want to know what's up with an unusual street marker? Send your queries and suggestions to news@piedmontexedra.com and we'll either try to get an answer for you — or hope that a reader can solve the mystery.
Last week's entry remains unsolved, though one resident notes the figure is more Harpo Marx than leprechaun: