Through its six local troops, Piedmont Scouting has a long tradition of shepherding boys* through the years-long effort to achieve Eagle Scout status, which is the most prestigious achievement a Scout can achieve. A Scout must "earn at least 21 merit badges, fulfill leadership roles and display outdoor skills, demonstrate by example the Scout Oath and Law, and complete a comprehensive service project in the community," according to Piedmont Scouting's website.
Here are 27 Scouts who became Eagle Scouts during the 2020-2021 school year (full list of the 38 Eagle Scouts with projects listed at bottom):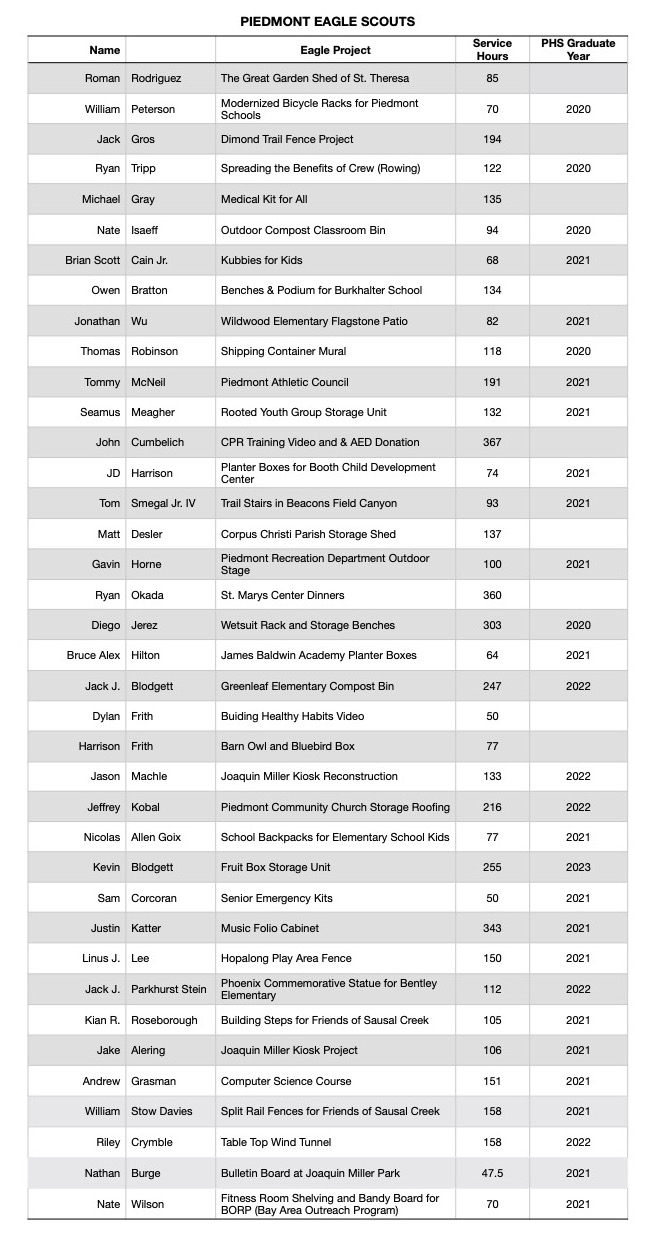 *In February 2019, the national Boy Scouts of America organization started admitting girls.