The Piedmont Art Walk returns on Sunday, Oct. 1 from noon to 5 p.m. to showcase modern and contemporary painting, ceramics, sculpture, photography, mixed media, and textile arts from over 40 local artists — and to raise money for the arts in Piedmont schools. The artists will show work at their home studios throughout Piedmont or at art pavilions at Havens Elementary School and Piedmont High School.
This year there will also be an exhibit of artist work at Piedmont Center for the Arts the weekends of Sept. 23-24 and Sept. 30 – Oct. 1, with an artist reception on Friday, Sept. 29 from 5 p.m. – 7 p.m.
Art purchases at the Piedmont Art Walk are a show of support for the arts in Piedmont schools. Twenty percent of all proceeds help fund Piedmont's K-12 art programs. Grants from the Piedmont Arts Fund/Piedmont Education Foundation support art education and have provided art supplies for PMS and PHS art classes, clay and glazes for the ceramics department, new computers for the PMS animation classes, music clinicians, specialized instruction for music programs, and much more.
Find more information and see a gallery of 2023 artists HERE.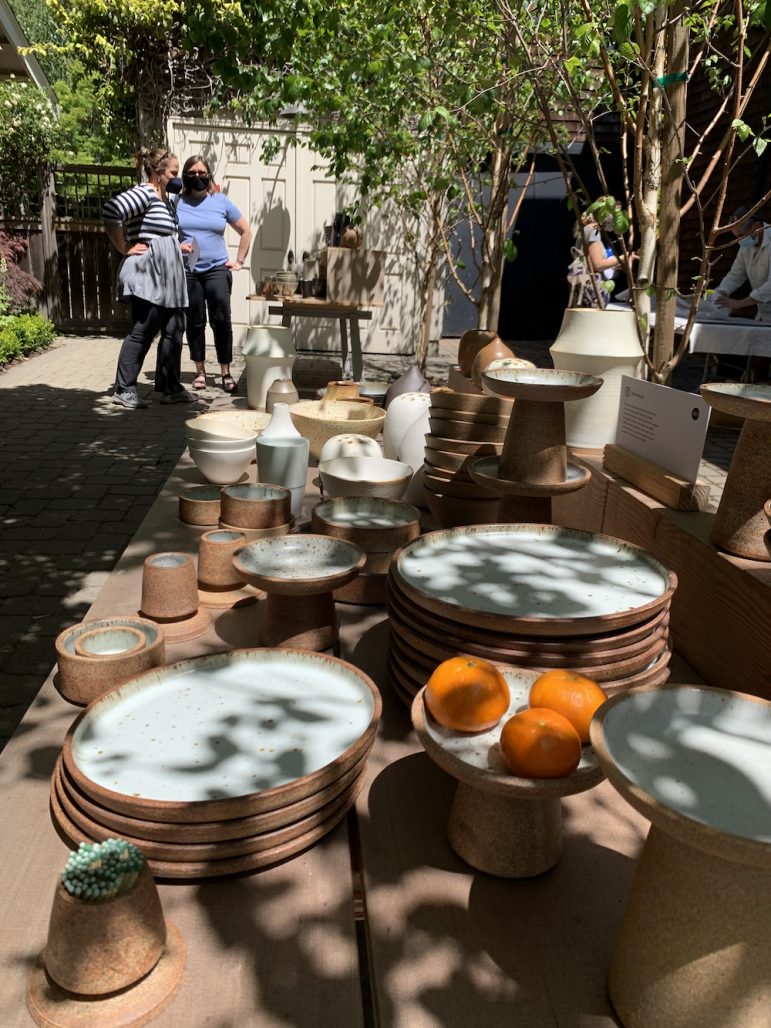 Art Walk was founded during the pandemic
The idea for this event came from different corners of the local artist community back in 2020 during the pandemic lockdowns. Larraine Seiden, an artist and teacher at Wildwood Elementary, and Jon Schleuning, an active school volunteer and artist, began to realize that the slower pace of life allowed for better appreciation of local neighborhoods. At the same time, they grew concerned about the fact that social distancing had led to the cancellation of spring arts fundraisers for the schools. Across town, Valerie Corvin, artist and former program manager of the Piedmont Center for the Arts and Paula Valenzuela, artist and Piedmont parent, had discussed the idea of opening their garage studios after being inspired by the nightly Piedmont tribute to front line workers. Piedmont's then city manager Sara Lillevand put the four artists together and the idea of the Piedmont Art Walk 2020 was born.

June 2020 Piedmont Exedra article "Piedmont's Art Walk a fundraiser for art in schools" by Katie Korotzer