Piedmont artists have come together to organize the city's first Art Walk, an event designed to bring the community and artists together to raise money for art in Piedmont schools after the shutdown forced the cancellation of spring fundraisers.
The outdoor event will be held on Saturday, June 13 from 12 p.m. – 7 p.m. For community members, the Art Walk will be a safe way to enjoy the outdoors and view the art of nearly 20 Piedmont artists. Artists will show their art in front yards and driveways while observing all social distance rules. An interactive online map and webpage has been created so viewers can walk or drive safely by the art exhibits. All art displays will be no-touch, and no food or drink will be served. Each artist is pledging 20% of proceeds to the Piedmont Arts Fund for the schools.
The idea for this event came from different corners of the local artist community. After weeks of shelter in place due to the COVID-19 virus, four Piedmont artists had similar ideas about how to create a silver lining from restrictions caused by the pandemic. Larraine Seiden, an artist and teacher at Wildwood Elementary, and Jon Schleuning, an active school volunteer and artist, began to realize that the slower pace of life allowed for better appreciation of local neighborhoods. At the same time, they grew concerned about the fact that social distancing had led to the cancellation of spring arts fundraisers for the schools. Across town, Valerie Corvin, artist and former program manager of the Piedmont Center for the Arts and Paula Valenzuela, artist and Piedmont parent, had discussed the idea of opening their garage studios after being inspired by the nightly Piedmont tribute to front line workers.

Piedmont City Manager Sara Lillevand put the four artists together and the idea of the Piedmont Art Walk 2020 was born. An intensive planning process involving the Piedmont police chief and the city ensued, to make sure all health and safety guidelines would be followed. The four event organizers used their personal networks to get the word out to Piedmont artists including teachers, students and professional artists. Even with so little lead time, the organizers were able to find a wide array of artists who were ready and willing to exhibit on short notice. Tech talent on the organizing team led to the creation of an event website, the interactive map, and event fliers.

For artists, this is a welcome opportunity to step out of the studio and show their work. A small selection of participating artists are described here: (See online map for where to find them)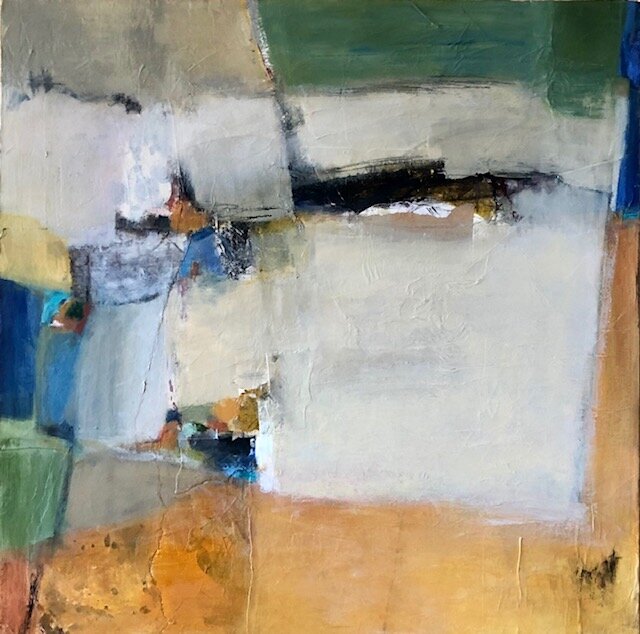 Bonnie Bonner: A third generation Piedmonter and a botanical artist working in watercolor.  She'll be selling small framed art prints displayed on her porch and will access her larger pieces as requested.  Bonnie also makes unique garden art creations called Bug Hotels, a place for pollinators to feed, rest and shelter-in-place. www.BonniesBotanicalArt.com
Valerie Corvin: An abstract artist who creates paintings based on forms and shapes found in nature.  She is the co-founder of the Piedmont Center for the Arts and a trustee of the Oakland Museum of California.
Bob Dinetz: A member of the The Potters Studio in Berkeley, Bob is a graphic designer who was inspired by his collection of Japanese and American ceramics to begin making pottery of his own. His work is functional and combines simple, modern forms with elegant layered surfaces.

Roberta Gross: A potter/ceramicist who works mainly in slab and coil construction for her pieces. She began her practice five years ago and draws on nature for inspiration. Her work is functional and can be for indoor or outdoor use. She was involved with PAINTS as a volunteer and board member for years and feels strongly that art is a key part of education. Her guiding mantra is "open your eyes for there's beauty all around". She hopes that this event might continue after 2020.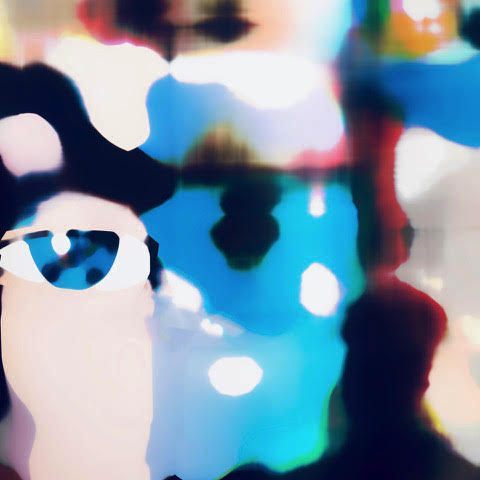 Ta Mueller Harley: A Swiss painter, graphic designer, and educator who likes to layer, blur, and emphasize the obvious to create a new visual candy. Ta was a board member of PAINTS/PAF from 2015-2019 and continues to support the arts in the schools. For the Art Walk she will present smaller works including two limited edition giclee prints just for this event. See Ta's work here.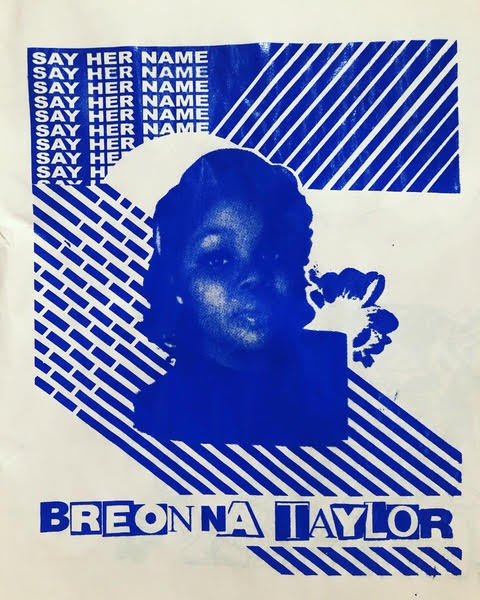 Justin Hoover: An artist, curator, and the founder of Collective Action Studio, a nonprofit art organization that seeks to "bridge diverse communities through art in public spaces that explore ourselves as citizens". His art is multifaceted, ranging from large-scale murals to performances, installation, and video. For the Art Walk, he will show one poster, a collaborative silk screen depicting Breonna Taylor who was murdered by police in her home. He will have many of the same print available in various colors for free to those who want it as a tool of protest and for sale to those who want to donate to the Black Lives Matter cause. 100% of his proceeds will go to this organization. More information can be found @hoovervision, @collectiveactionstudio.

Bill Jeng: Bill is an artist/engineer who practices civil engineering during the day, but is often found in his home studio/workshop tinkering with art projects during the evenings and weekends.  His current projects include found and recycled materials incorporated into paintings or constructs.  He is mostly a self-taught artist and has exhibited in local San Francisco Bay Area businesses and galleries.
Natalie Jeng: Loves to paint.  Her favorite subject matter is food, but she also likes to draw portraits and still lifes, often with a sense of humor.  A Piedmont High graduate of 2019, she currently attends the School of the Art Institute of Chicago.
Gary Laymon: Gary paints abstract images of landscapes, illustration of inspirational stories and iconic images of the California aesthetic experience.  His paintings are characterized by use of bright colors, geometric forms and varied textural applications.  Gary welcomes this opportunity to support the local arts, and to contribute to the broader community good.
Jon Schleuning: A self-taught watercolorist who works with handmade, local pigments and occasionally makes large birdhouse sculptures.

Larraine Seiden: An abstract artist who uses the language of textiles to piece together domestically gathered papers with encaustic (wax) paint. Throughout her work she harnesses the rhythms of interruption and constraint of the everyday into something whole and hopefully sublime.

Suzie Skugstad:  A painter whose art offers something for everyone from her whimsical bird art to her serene Islands of Maine and her nostalgic California beach scenes.
Cerina Smit: Cerina discovered her love for art when she took human anatomy and realized her favorite part of the class was drawing details of bones and the skeleton.  She changed her major from Bio-Medical Sciences and is now a Fine Arts major at Santa Barbara City College.  She works mostly in oils and also enjoys printmaking.  She enjoys painting outdoors, especially on the bluffs in Isla Vista overlooking the ocean. 

Eric Smit: Eric is a CFO by day and a painter by night.  He discovered a love for art later in life and began with pencil sketches during long plane rides for business trips. He also paints in oil and will have paintings on display in addition to his pencil sketches which will be for sale.  Eric truly appreciates the importance of art in education and will be donating 100% of proceeds to the Piedmont Arts Fund.
Shelby Putnam Tupper:  A Piedmont native, Shelby works as a branding, visual identity and UX designer.  She spends her 'in-between' time as an artisan and self described curious polymath. To restore her family's pre-sheltering-together sanity Shelby designed a free-form labyrinth that swirls between the existing trees in front of the family's ancestral storybook home.  With the cheerful labor of her home from college kids and lovely husband to realize the vision, they built the sinuous paths using re-purposed materials, found objects and on-hand items.  Now they have started to plant the interior nano-gardens with seeds collected on walks and propagated plants.

Paula Valenzuela: A mixed media abstract painter who will be showing a selection of different sizes of original paintings and works on paper.  Valenzuela sees the Art Walk as a fun way to share her art with neighbors, to bring the community together during this time and connect with people.
Mike Welch: Mike is a Piedmont artist and parent who creates larger scale works using oil paint and mixed media.  His recent focus has been on jazz musicians and portraits. Paintings, acrylic washes and sketches will be featured at the Art Walk.  Mike has two children in Piedmont schools and wants to show them the impotence of art in the schools by contributing to this cause.  He will also donate a percentage of his sales to Black Lives Matter, because this is a crucial time to help in any way we can.