As we mentioned last week, there's no way to track how widespread COVID is in Piedmont right now, but wastewater samples from Oakland continue to show a sharp uptick in circulating virus.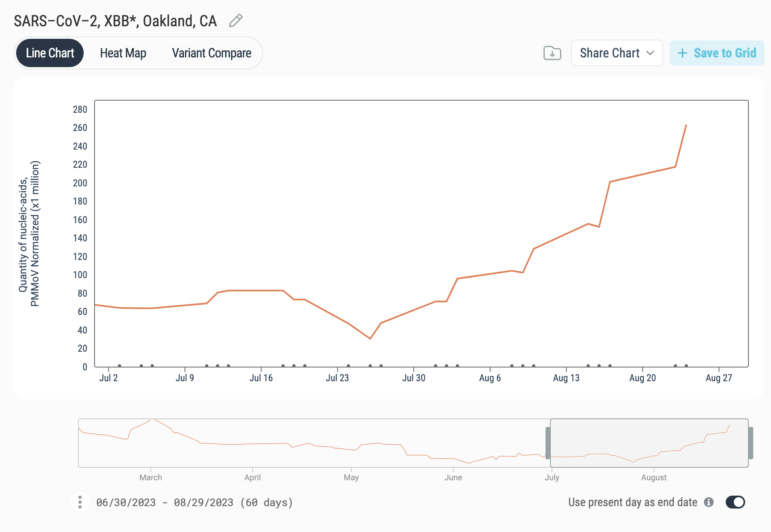 On Tuesday, the San Francisco Chronicle reported that:
Over the past month, hospitalizations jumped by nearly 81%, rising from a daily average of 186 admissions to 336, according to state health department data published Friday. The state's test positivity rate is also up to 13.2% from 6.3% in July. Wastewater samples from Bay Area sewer sheds show the concentration of SARS-CoV-2 virus more than doubling in the same span, underscoring a steady upward trajectory.
An updated booster shot, tailored to combat newer variants of the virus currently in circulation, is expected by the middle of September and CDC Director Dr. Mandy Cohen said on Friday that you may want to wait for this vaccine versus getting the current COVID-19 vaccine now.
More details from The San Francisco Chronicle HERE (behind a paywall).