In addition to another powerful band of wind and rain that swept through the area around 2 a.m. Tuesday morning, Piedmonters were treated to a small hail storm plus thunder and lightning around noon that same day. One lightning strike from a passing storm cell split a towering sequoia redwood next to Crocker Park nearly in half. The city's public works and fire crews were on site shortly after the strike to assess the damage. (Thanks to Cindy Lee Gong for sharing the photo above and of Public Works below.)
The next storm is expected on Wednesday, with the steadiest rain/gusty winds (20-40 mph) to occur between 10 a.m. and 4 p.m., according to ABC7 meteorologist Drew Tuma. Wet weather is expected to continue through the weekend with a brief break on Thursday, according to the National Weather Service.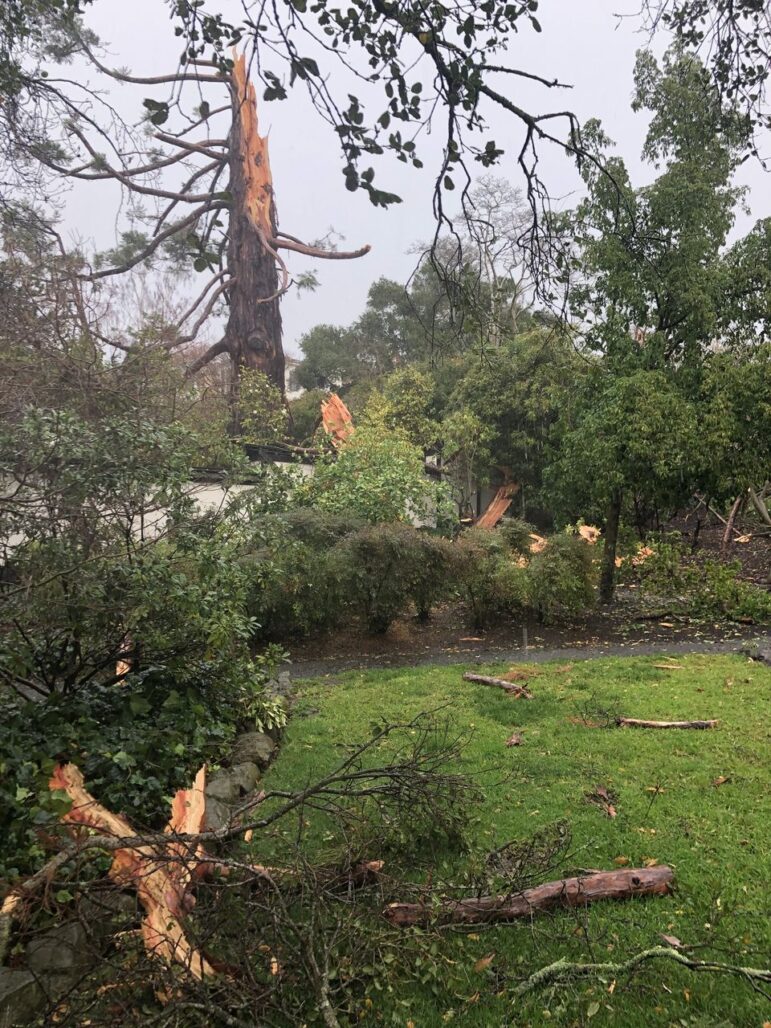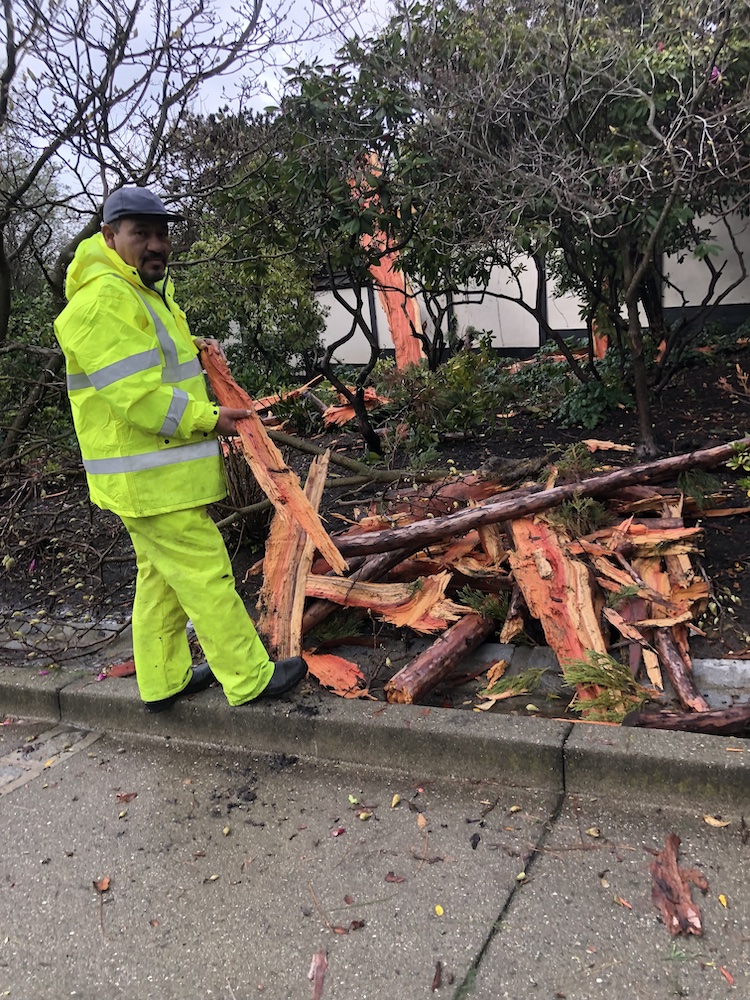 A flood watch was in effect for much of the Bay Area through Tuesday afternoon due to rain that caused some rivers, creeks and streams to rise out of their banks, according to the National Weather Service. Pea-sized hail fell around the Bay Area, according to the weather service, but no damage was reported as a result.
The wind and rain has knocked out power to tens of thousands of PG&E customers. The utility reported late Tuesday morning that nearly 76,000 customers were still without power, more than half of them located in the South Bay.
Several areas of Monterey and Santa Cruz counties were under evacuation orders or warnings as of Tuesday afternoon. Fears of the Russian River flooding had brought evacuation warnings for areas of Sonoma County along the river, but those warnings were lifted late Tuesday morning. According to the county, the Russian River at 2 a.m. Tuesday crested at 31.7 feet, just below the 32-foot flood stage, allowing the warnings to be lifted for residents near the river's floodway and its tributaries south of Healdsburg to Jenner.
The aftermath of the Jan. 7- 8 weekend storm left its mark; more wind and rain are in the forecast through the weekend.