Teddy Gray King is upfront about how she'll be "totally sad" not to be on the City Council anymore after this coming Monday.
But after eight years on the council, including the last two as mayor, King is ready to get back to her business life, to rededicate herself to the public affairs business she co-founded after largely stepping away when she became mayor.
"I don't envision running for any other office; I've had a good run in Piedmont," said King, who is expected to hand over the gavel to Vice Mayor Jen Cavenaugh at Monday night's council reorganization meeting, which begins at 6 p.m. at the Community Hall.
That run has included making substantial strides on several local issues, including in the area of housing, which she called her "mayoral initiative." The City Council and city staff have been working to lay the groundwork for a plan, the city's Housing Element, through which the city can accommodate 587 new residences by 2031. That striving for this in a small, largely built-out city has been and will be a profound challenge should surprise no one.
"Our planning staff … each one of them has done the work of three people," King said during an interview at City Hall last week. "And it's all above and beyond their regular jobs." As for her work on that effort, which has included multiple sometimes-contentious public meetings, King said the process has been both "challenging and rewarding."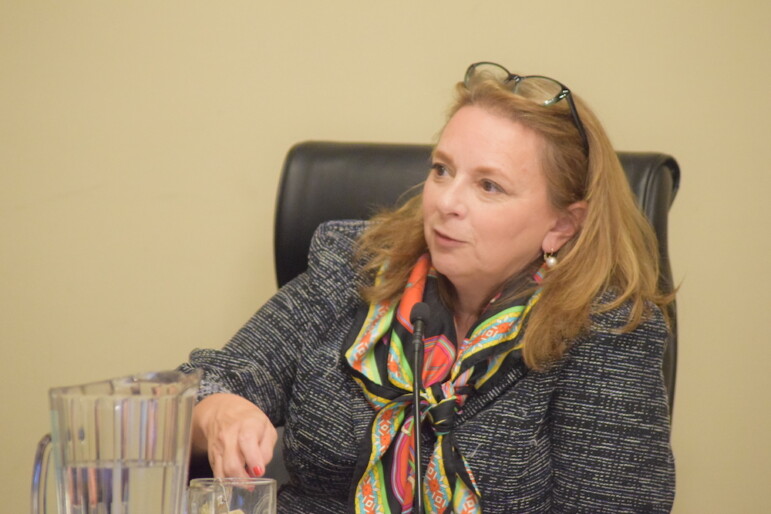 Part of the housing challenge has been to bring more equity to the city's future housing stock and sales, to make the city a more welcoming place for people of a wider variety of cultures and socio-economic levels. That includes not only housing, but city staffing, too, King said. That her family was able to build an accessory dwelling unit adjacent to their Piedmont home for King's father is, in King's view, "a triumph of our planning changes. In the old days, you couldn't build an ADU."
Another challenge has been to replace the crumbling city swimming pool. The city's effort to support a (successful) bond measure to raise more than $21 million to pay for it, enlisting support from the Piedmont Recreational Facilities Organization, the high school swim and water polo teams, and myriad other community residents, has been well documented.
Doing most of the housing and pool work during the COVID-19 pandemic, King said, added a layer of difficulty.
"The pool, pandemic, and housing element were a real 1-2-3 punch," King said. "Each of these big issues could hijack city government, but we kept our noses to the grindstone and got through." That the working relationship between the city and the Piedmont school district is as good as it's ever been, she said, is another high point.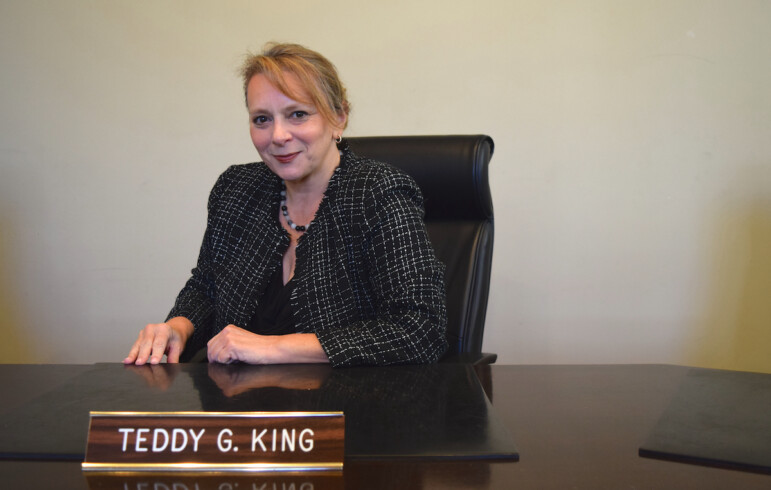 King became part of one of California's first all-woman city councils when Jennifer Long was selected last February to replace Tim Rood, who had resigned. King is proud to have been part of that history. Tom Ramsey's election to the council in November means the days of the all-female council are at an end for now. King called the former planning commissioner "a star," and said the new council will do great things.
King said she isn't going anywhere, and will probably weigh in again with city government, or volunteering, at some point — though not immediately. She looks back fondly on her earliest days volunteering in Piedmont in 2005, including her work with the Park Commission and the Recreation Commission. She got involved, she said, because she felt young families with children "needed a voice at the table."
She still sees reminders of those early days. "Sometimes I'll walk or drive around town, and see that the trees — autumn blaze maples — we planted are now big trees," she said. "It almost makes me want to cry."
Photos by Sam Richards | Contact Sam Richards at sam.richards4344@gmail.com
This article was updated on Dec. 20 to reflect that Piedmont's all-female city council was one of the first in California, not only Piedmont.