The East Bay native who costarred in what many happily consider to be one of the worst films ever — 2003's talk-back-at-the-screen laugh riot "The Room" — aims to pull his variation of a Tommy Wiseau ("The Room's" enigmatic and hilarious actor, writer and director) by also directing, writing and starring in a film.
We check out multitalented Greg Sestero's directorial debut along with the marvelous new New York Times' documentary short "The Best Chef in the World" — about the original chef at Yountville's French Laundry. There's also the 3rd i's 20th annual San Francisco International South Asian Film Festival taking place this weekend.
Read on for the details.
---
The Alamo-reared Sestero is such a likable person you can't help but root for him and any production he undertakes. (His and cowriter Tom Bissell's reflections on the making of the 2003 cult classic "The Room" and his odd-couple friendship with the mysterious Wiseau produced the entertaining and memorable memoir "The Disaster Artist," which got made into an award-winning 2017 film.)

Sestero's directorial debut "Miracle Valley" — currently available on Tubi — would best be enjoyed with friends and paired with a cheap bottle or two of chardonnay and an awareness that this "scary" movie tickles the funny bone rather than tingles the spine. Sestero stars as a cocky, morally bankrupt photographer who fools his fed-up girlfriend (Angela Mariano) into hanging out with another couple in the Arizona desert so he can nab a shot of a rare bird. His girlfriend is understandably miffed, thinking they're having some one-on-one time.
They stumble upon a cult and an enigmatic leader (Rick Edwards), and then the trouble starts. From its ridiculous opening of a clueless job applicant arriving deep into the night for an interview at a hat shop to its shirtless scene of the Monte Vista High School grad doing pull-ups (he does a fine job with them), such moments show that if "Miracle Valley" is based on a true story as it claims, there have likely been great liberties taken in adapting it. (Go to https://tubitv.com/ to watch.)
---
Oscar-winning documentary maker Ben Proudfoot comes up with another winner in "The Best Chef in the World," his delightful short on the late Sally Schmitt who, along with her husband, Don, started one of the world's best-known restaurants, The French Laundry in Yountville.
With his trademark captivating style, Proudfoot lets his subject relate her story as she reflects on the roots of a Napa Valley institution that was later taken over by star chef Thomas Keller. Schmitt, who died earlier this year at the age of 90, isn't as well known as Keller and other California restaurateurs such as Alice Waters, but Proudfoot's 21-minute short makes a fine case for her being recognized and remembered as a powerful but under-the-radar force in the culinary movement.
You can watch the film at https://www.nytimes.com/video/opinion/100000008461714/the-best-chef-in-the-world.html or on YouTube. Just be sure to have eaten beforehand because it contains visually appealing dishes certain to stimulate those taste buds.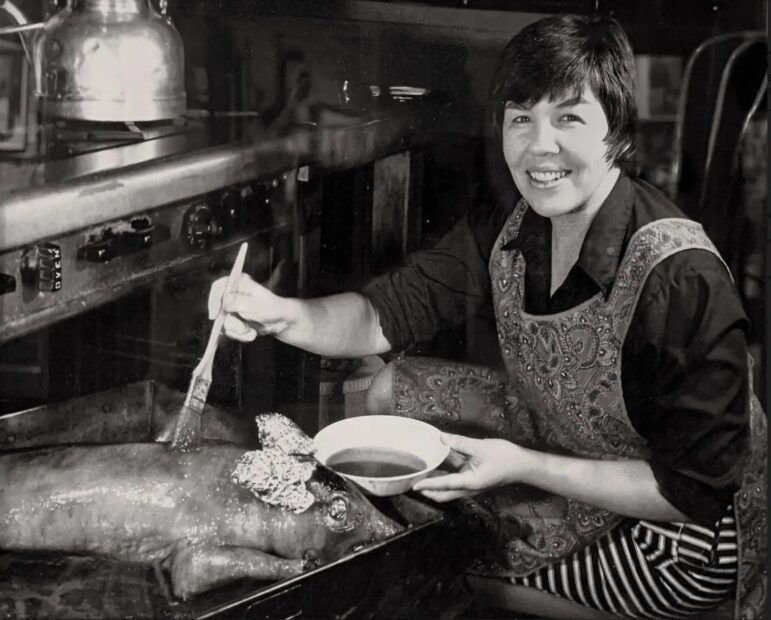 ---
A three-day film festival, featuring an eclectic mix of South Asian titles, celebrates its 20th anniversary with screenings Friday through Sunday in San Francisco at the Roxie and the Castro.
The fest kicks off at the Roxie with writer/director Ravi Kapoor's rom-com/heist flick "Four Samosas," a zany comedy that debuted at the Tribeca Film Festival. A Q&A is planned for after the 7:15 p.m. Friday screening with Kapoor and star Venk Potula who plays Vinny, an ex who devises a foolish idea that goes wrong at many turns.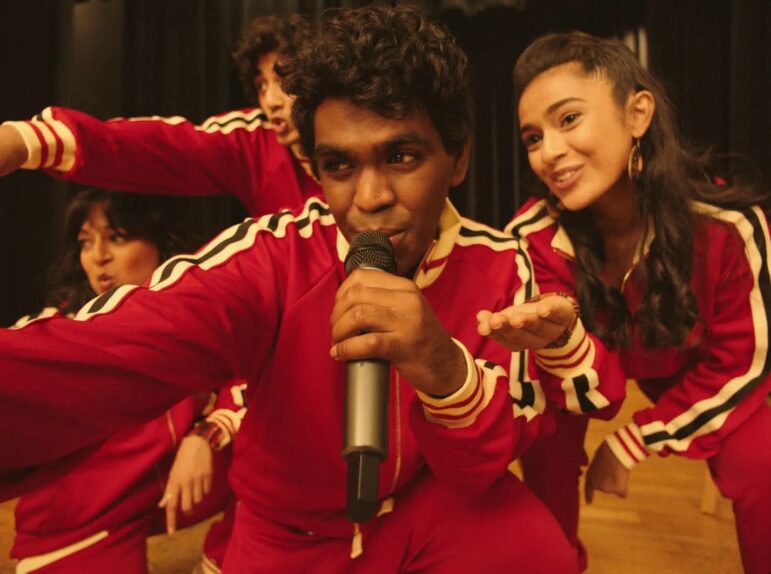 A few other films featured include the documentary "Mutiny: Asians Storm British Music" from 2003 (director Vivek Bald will participate in a Q&A about his chronicle of how South Asian music became all the rage in the 1990s British scene; 5 p.m. Saturday, Castro); the 2009 Anurag Singh musical epic "Dil Bole Hadippa!" as part of the fest's annual "Bollywood at the Castro" event (7:30 p.m. Saturday), the poignant "In Search of Bengali Harlem," which follows director, actor and playwright Alaudin Ullah on his journey from New York to a small village in Bangladesh (Ullah and co-director Vivek Bald will attend the 1 p.m. Sunday screening at the Roxie); and "Coast to Coast: Mumbai to the Mission," the fest's popular shorts program which covers numerous topics and genres (screens at 5:30 p.m. Sunday at the Roxie).
For a complete rundown and to purchases tickets, visit https://www.thirdi.org/. An online version of the program will be available on Oct. 6.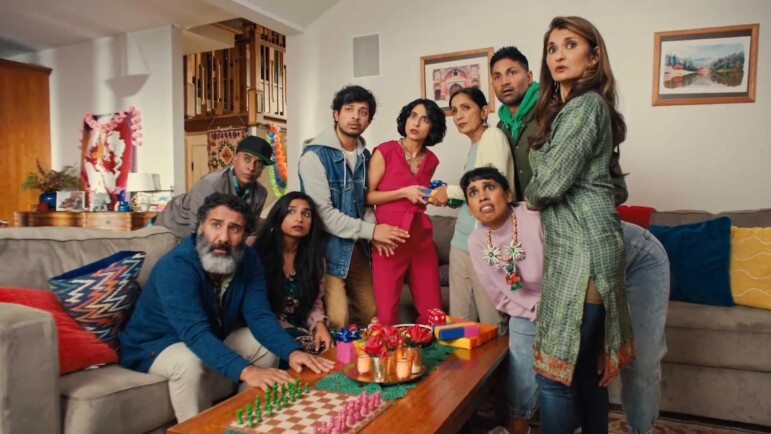 ---
As the promise of a new snow Sierra season heightens, the timing couldn't be more appropriate to watch the cautionary documentary "Buried: The 1982 Alpine Meadows Avalanche."
We wrote extensively about the film, which revisits the tragedy that claimed the lives of seven at or near a ski resort, earlier this year. Filled with poignant testimonials from Alpine Meadows Ski Patrol rescuers, family members and others, Tahoe City residents Steven Siig and Jared Drake's gripping release starts popping up beginning Thursday in select Bay Area theaters, with the filmmakers slated for Q&As after key screenings.
(For ticket info and showtimes visit, https://rafaelfilm.cafilm.org/buried/; https://www.showplaceicon.com/Browsing/Cinemas/Compare?Cinemas=8859; and https://www.roxie.com/ai1ec_event/buried/?instance_id=48260)