Five seniors from Piedmont High School will be awarded scouting's highest rank on Sunday.
Fisher Gibbs, Nicholas Koh, Theodore Markopoulos, Haik Kibarian, and Aaron Drumm will be honored at a ceremony at the Drumm residence led by PHS junior and Troop 1 Senior Patrol Leader Liam Campbell.
The Eagle scouts each completed a project that required them to conceptualize, plan, fundraise, assemble a team, and implement. A summary of their projects is as follows:
Aaron Drumm created an interactive magnetic marble track wall at the Piedmont Play School for kids to be able to have fun and express their creativity.
Haik Kibarian painted the Armenian alphabet in three Sunday school rooms at Saint Vartan's Church.
Fisher Gibbs created a 100-foot fence along Joaquin Miller Park's Wild Rose Trail to help protect a sensitive fern population.
Theodore Markopoulos created a shaded canopy for the volunteers and shelter animals at the MILO Foundation.
Nicholas Koh built an outdoor agility course for dogs at the MILO Foundation (a no-kill shelter).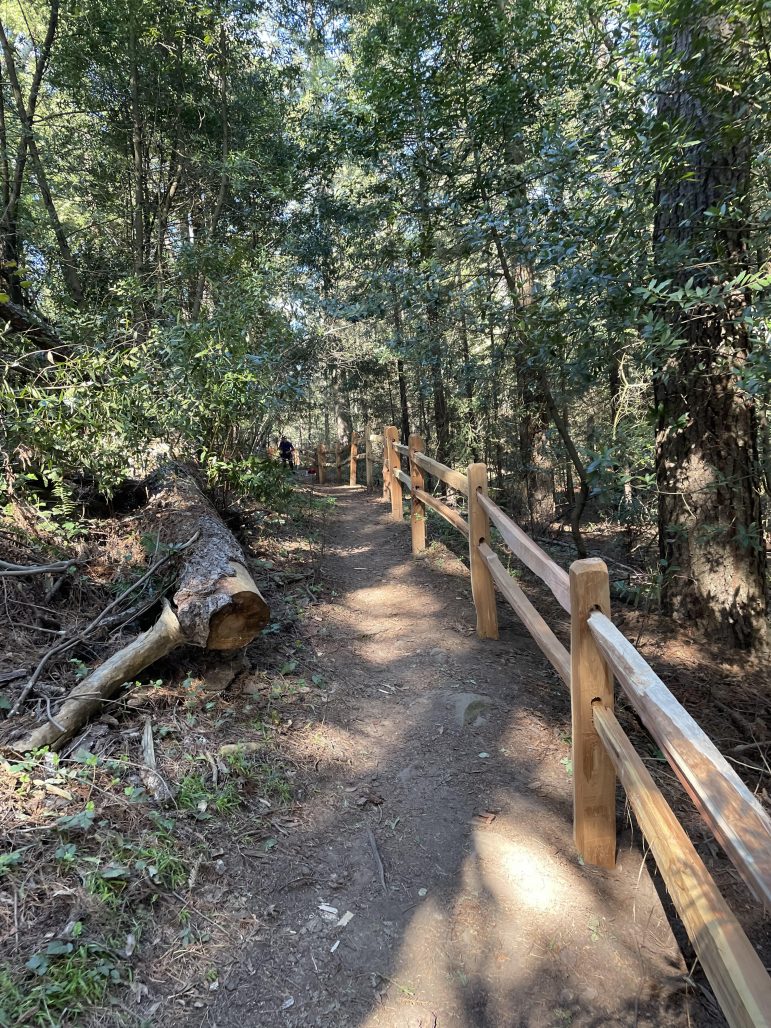 On Sunday, Former Troop 1 Scoutmaster and Piedmont Scout Council VP John Stewart will open the Court of Honor, and current Scoutmaster Bryan Cantrill will present awards to the Eagle scouts. Commissioner Rich Harms will recite the Eagle Charge.
In addition, Troop 1 scouts will present "The Four Winds," a troop tradition. The Eagle scouts will light 12 candles to symbolize the characteristics cited in the Scout Law, and the ceremony will end with each Eagle scout remarking on their personal journey in scouting and why it has been significant to them.
Through its six local troops, Piedmont Scouting has a long tradition of shepherding youth through the years-long effort to achieve Eagle scout status, which is the most prestigious achievement a scout can achieve.
---