Sixty-five new COVID cases were reported in town since last week, according to the Alameda County Health Department's COVID-19 dashboard. COVID case counts in Piedmont on Tuesday stood at 1,171 — up from 1,106 one week ago. (Case data is updated daily but may change as the county reconciles its records. Official numbers do not reflect actual local case numbers due to increased use of home testing.)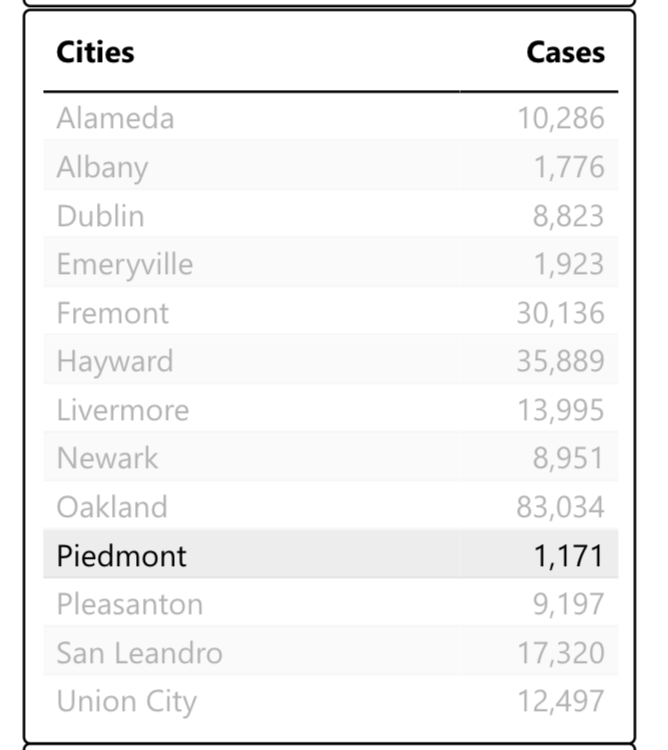 On Monday, May 30, UCSF's Department of Medicine Chair Bob Wachter said on Twitter that San Francisco was experiencing a major surge in cases: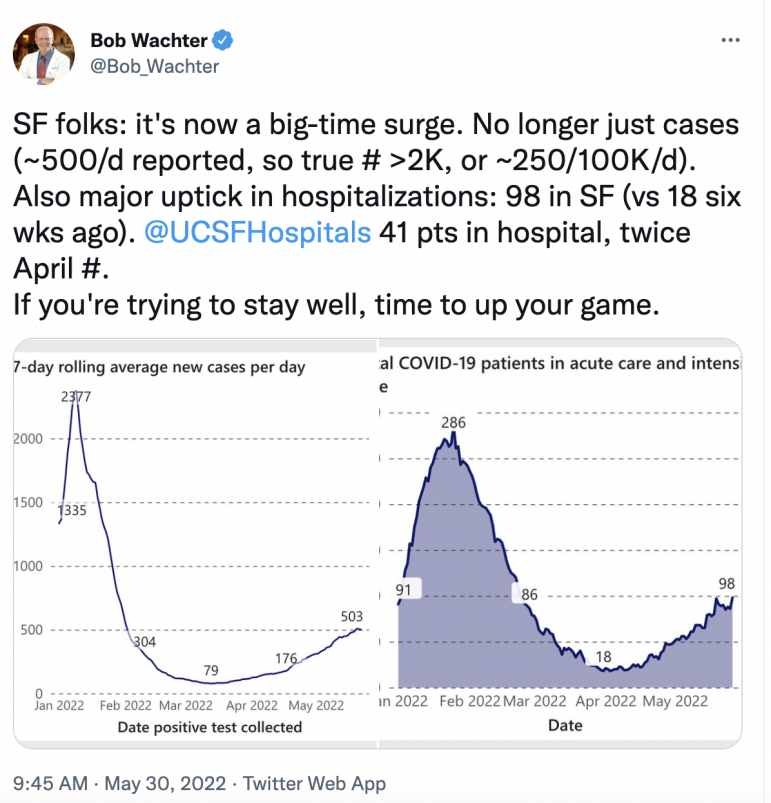 The school district reported high numbers of cases again last week. The last day of school is Thursday, June 2.