Thirty-eight new COVID cases were reported in town since last week, according to the Alameda County Health Department's COVID-19 dashboard. COVID case counts in Piedmont on Tuesday stood at 1,106 — up from 1,068 one week ago. (Case data is updated daily but may change as the county reconciles its records.)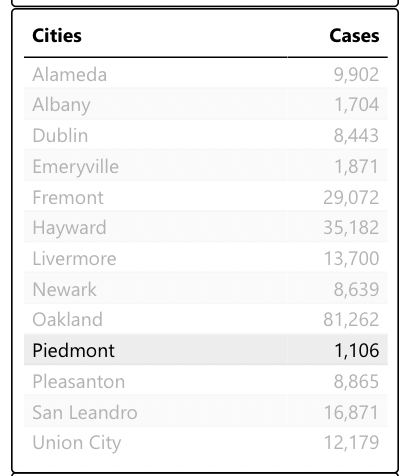 The outlines of the recent surge are now plainly visible: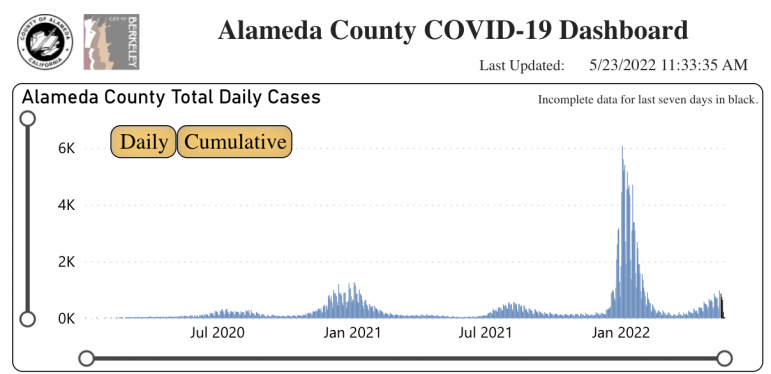 Schools forced to adjust again
Due to the rise in area COVID cases, at least one private school, College Prep, temporarily pivoted to online instruction when case numbers jumped last week. On May 20, Berkeley Unified announced it was reinstating indoor mask mandates starting May 23.
On May 18, PUSD announced the return the indoor mask requirements in local schools. Last week saw record COVID numbers: