Eleven new COVID cases were reported in town since last week, according to the Alameda County Health Department's COVID-19 dashboard. COVID case counts in Piedmont on Tuesday stood at 902, up from 891 one week ago. (Case data is updated daily but may change as the county reconciles its records.)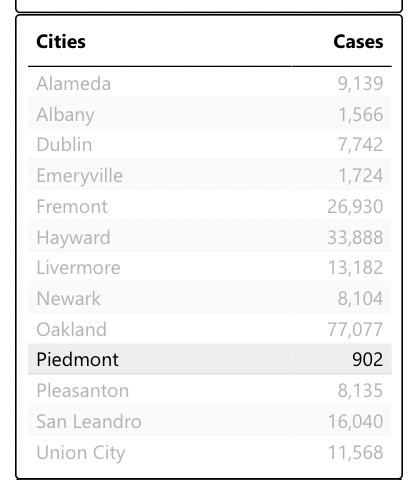 On Monday PUSD reported 47 student and 7 staff cases after spring break: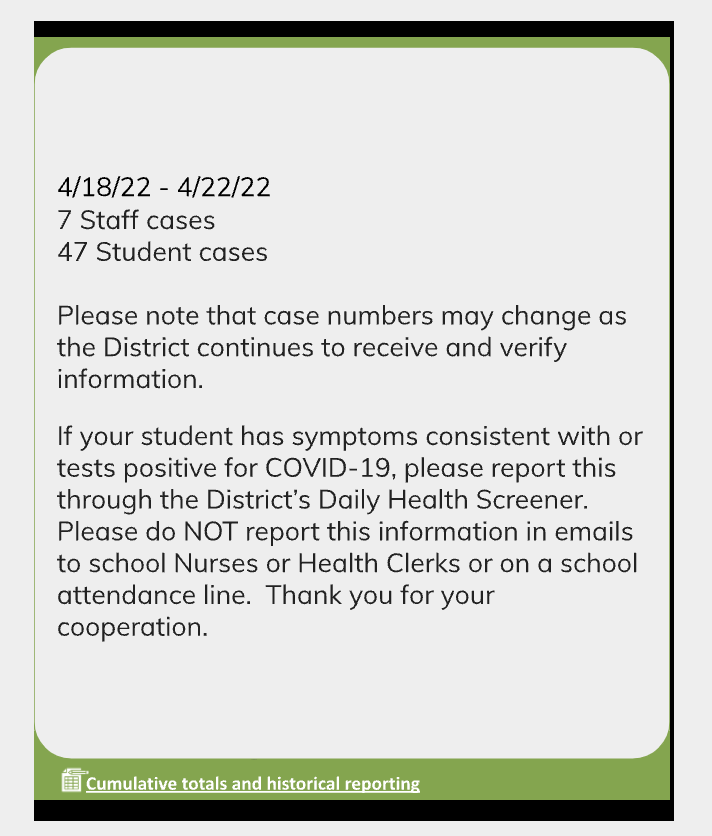 According to the San Francisco Chronicle on April 26:
The Bay Area is reporting an uptick of COVID-19 cases, with 21 new infections per 100,000 residents a day, according to state data published Tuesday. That marks a 110% increase from a month ago and is the highest figure since mid-February when the region was starting to emerge from the omicron winter surge. California as a whole is seeing a slower uptick in cases, with an average of 14 cases per 100,000 residents, up from 10 in the same period a month ago. San Francisco continues to be among the areas with the highest level of infection in the state, reporting 28 cases per 100,000 people — more than double the 12 it was reporting a month ago.
On April 26 the CDC reported new research that suggested that three out of four children and adolescents in the United States had been infected with COVID by February 2022, compared with one-third of older adults. ("More than half of Americans have been infected with the coronavirus at least once, the C.D.C. says", New York Times, April 26)