Opening night in the new theater is still some months away, but PHS drama teacher Kim Taylor and her acting students have been able to move into their classroom this past week. The classroom doubles as a "black box" theater for small performances. This weekend the advanced acting students will be putting on The Lord of the Flies at the Piedmont Center for the Arts across the street.
A community open house for both the Performing Arts Center and STEAM building is in the works for April 30. Details to come.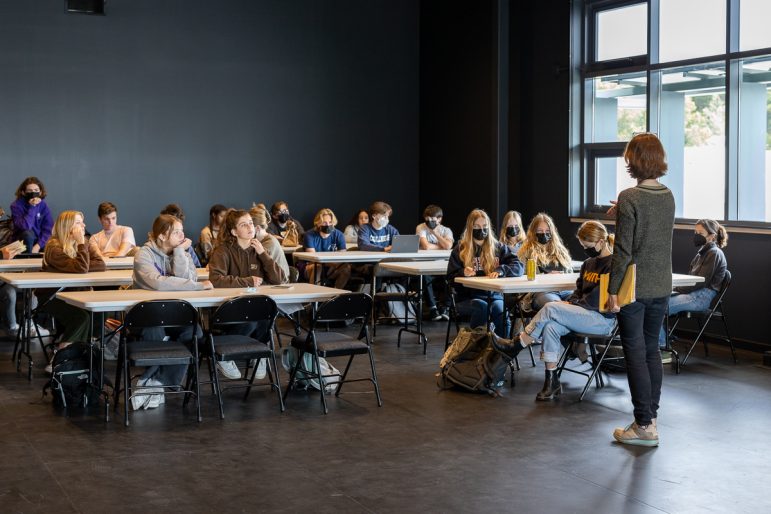 ---
Playing this weekend
---
Performances:
Thursday, March 31 at 7:00 p.m.
Friday, April 1 at 7:00 p.m.
Saturday, April 2 at 7:00 p.m.
Sunday, April 3 at 1:00 p.m. and 6:00 p.m.
---
Tickets
Tickets are $10 for students, $17 for general admission. All seats are reserved.
Because of the limited number of seats each night, it's highly recommended to reserve tickets in advance here: http://www.showtix4u.com/events/LOTF
The show is PG-13 for violence.
The PCA currently requires full vaccination including booster shot for entry and proper masking indoors. Any updates will be communicated through email.