The Piedmont High School Advanced Acting students will present William Golding's Lord of the Flies, adapted for the stage by Nigel Williams, at the Piedmont Center for the Arts from March 31 through April 3.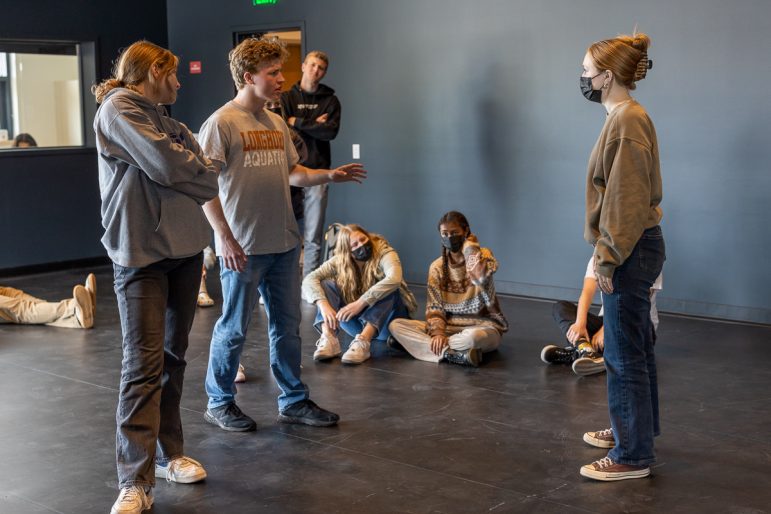 The cast features Advanced Acting juniors and seniors Theo Arenstam (Simon — Sat, Sun 6 p.m.), Liam Gordon (Simon — Thurs, Fri, Sun 1 p.m.), Milani Juarbe (Robert), Sarone Kelete (Henry), Chloe Kibarian (Perceval — Fri, Sun), Molly McWeeny (Piggy), Fernanda Meagher (Roger), Izzy Rosselli (Maurice), Erik Stenstrom (Eric), Joyce Stern (Ralph), Katherine Stormer (Perceval — Thurs, Sat), Holden Temple (Jack), John Gross Whitaker (Sam), and Charles E. White (Henry).
---
Performances:
Thursday, March 31 at 7:00 p.m.
Friday, April 1 at 7:00 p.m.
Saturday, April 2 at 7:00 p.m.
Sunday, April 3 at 1:00 p.m. and 6:00 p.m.
---
Tickets
Tickets are $10 for students, $17 for general admission. All seats are reserved.
Because of the limited number of seats each night, it's highly recommended to reserve tickets in advance here: http://www.showtix4u.com/events/LOTF
The show is PG-13 for violence.
The PCA currently requires full vaccination including booster shot for entry and proper masking indoors. Any updates will be communicated through email.