Alameda County has recorded 23 new COVID cases in Piedmont since Dec. 31, bumping up from 408 last Friday to 431 on Tuesday, Jan. 4.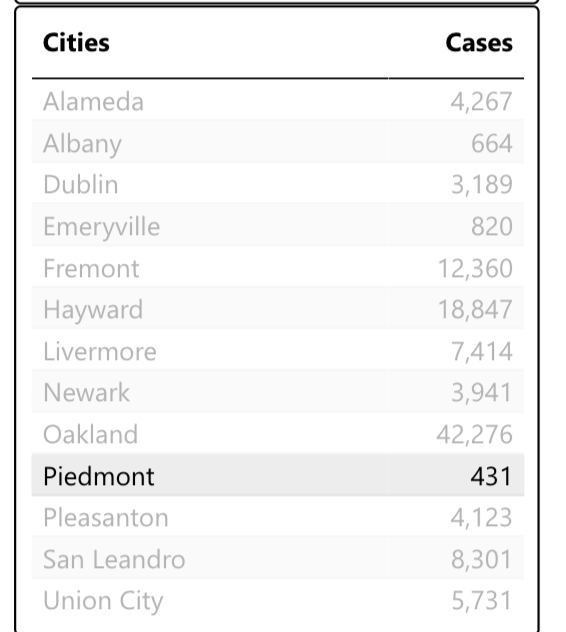 Per local news reports, including the San Francisco Chronicle on Tuesday, testing sites in the county are seeing high volume and at-home rapid tests are hard to come by.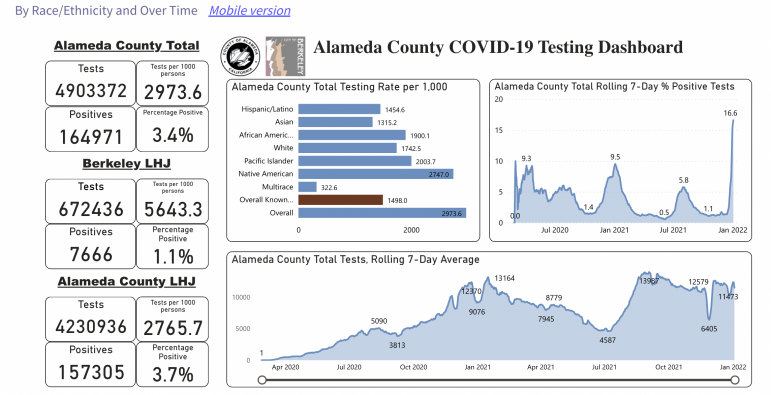 Piedmont Unified School District distributed rapid tests from the California Department of Health to families before the break. The voluntary testing was meant for asymptomatic students and school staff to self-test for COVID-19 prior to their return to school on Wednesday, Jan. 5.
On Tuesday, the district also administered rapid tests by appointment at Havens to clear symptomatic and post-symptomatic students and staff. High school students playing winter sports were also tested on Tuesday. The number of students and staff who test positive the first week back should be reflected on the PUSD dashboard next week.