COVID cases in Piedmont appeared to have stabilized in early November when we last reported cases at 288 on Nov. 9. They've since ticked up a bit to 292, so we're resuming our tracking posts — especially in light of the holidays and the emergence of a new variant. Fortunately, Piedmont is highly vaccinated: 97.5% of eligible residents over 12 years old are considered fully vaccinated, and many are getting boosters. (Boosters not reflected in official county data below.) All figures below from the Alameda County COVID-19 dashboard on Tuesday, Nov. 30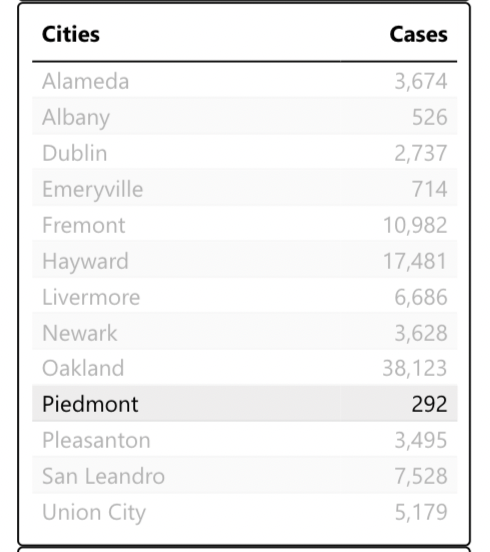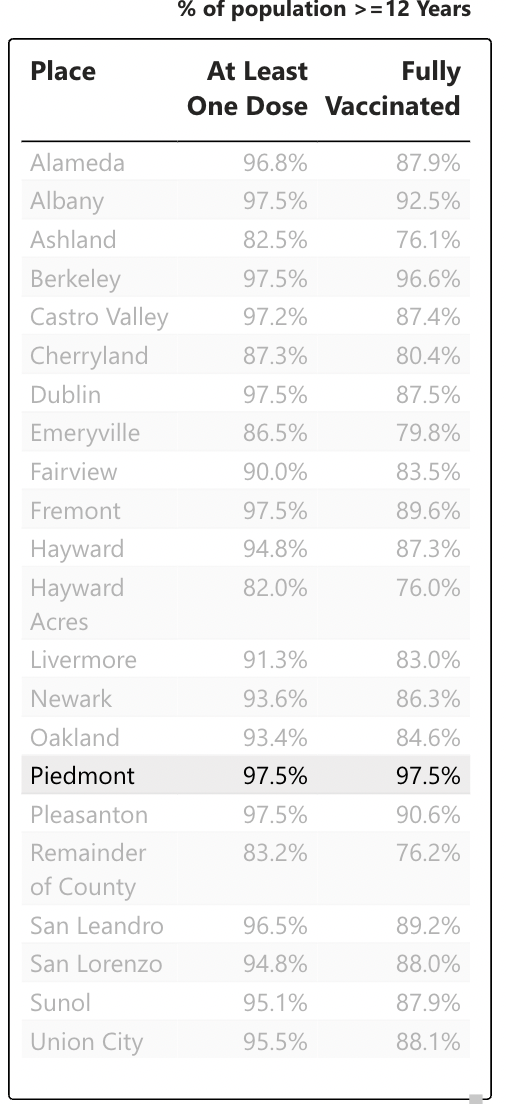 PUSD reported two student cases from the week of 11/20 – 11/26: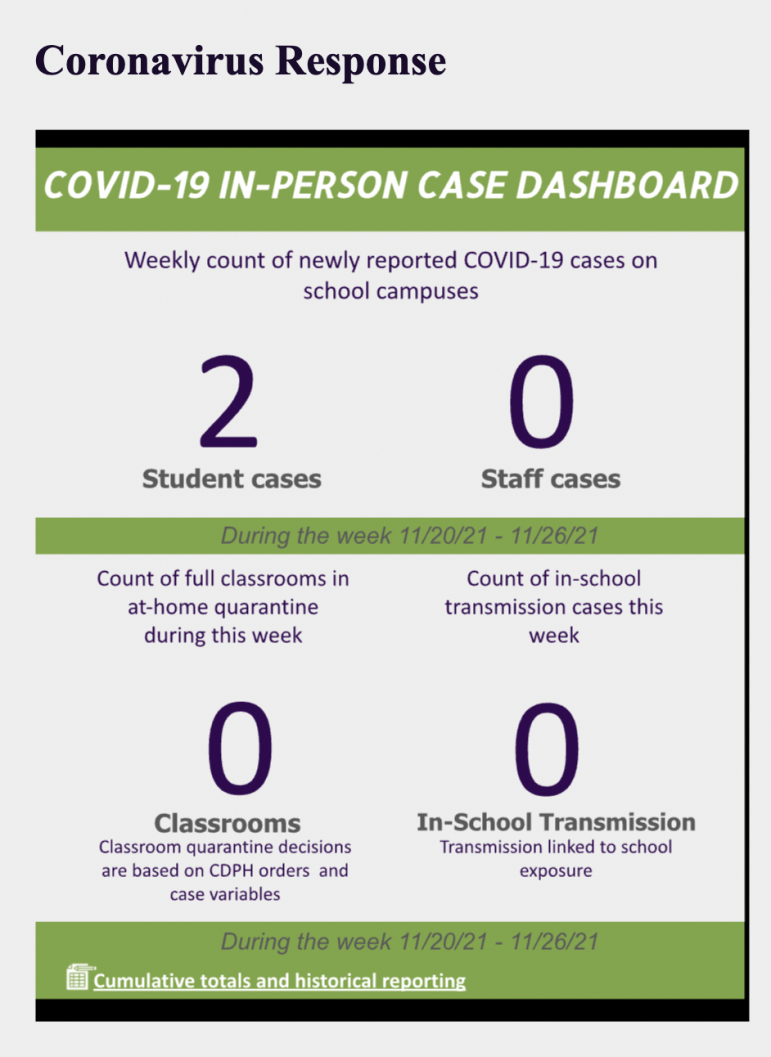 According to media reports Monday, Pfizer and BioNTech are expected to apply for regulatory approval for their COVID booster shot for teens ages 16 and 17.
From The Washington Post:
Pfizer and its partner BioNTech are expected to ask the Food and Drug Administration in the coming days to authorize its booster shot for that age group, according to two people familiar with the situation. The regulators are expected to sign off quickly, said the individuals, who spoke on the condition of anonymity because they were not authorized to discuss the issue.

Currently, Americans who are 18 and older are eligible for boosters six months after receiving the second shot of the Pfizer-BioNTech or Moderna vaccines. They can receive the Johnson & Johnson booster two months after getting the single-shot vaccine.
That report came as President Biden urged all Americans to get vaccinated in the wake of the emergence of the omicron variant of the coronavirus.