Piedmont recorded two more COVID cases this week, bumping up from 190 to 192.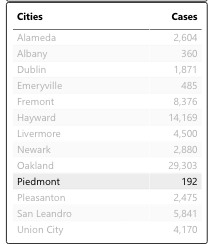 Cases in Alameda County continue to rise sharply as the delta variant spreads throughout the state and country.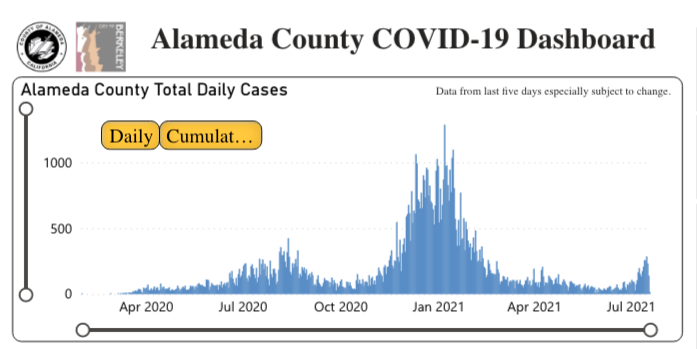 On Tuesday, the Centers for Disease Control and Prevention said that the delta variant now accounts for an estimated 83 percent of new coronavirus cases in the United States — a "dramatic increase" from early July, when it crossed the 50 percent threshold to become the dominant variant in this country. (From The New York Times, July 20 — see full story HERE.)
Even as cases climb among the vaccinated and unvaccinated alike, the unvaccinated make up well over 95% of hospitalizations and deaths in California and the U.S, according to San Francisco Chronicle reporter Erin Allday, in a July 20 article about breakthrough cases.
Piedmont's vaccination rate remains steady: