More than 150 people gathered Tuesday evening to remember and grieve three members of a Piedmont family who died following a car crash in Minnesota over the weekend, and to offer support to the family's surviving son.
John St. John, 54, and Jill St. John, 56, along with their 13-year-old daughter Claire and a 9-year-old relative, Theo Emerson, died in a crash at a crossroads in rural Minnesota on July 25.
The St. Johns' 15-year-old son Ryan was seriously injured in the crash and along with two other passengers, Jane Wooster Emerson, 41, and another young child, was taken to the hospital.
As news of the tragedy spread, a family friend coordinated an impromptu community gathering at the Exedra plaza in the center of town on Tuesday evening.
By around 7 p.m., a quiet, contemplative group of more than 100 friends, schoolmates, and neighbors had come together at the fountain. The crowd continued to grow as a family friend read a short statement of gratitude from Mary and Fritz Wooster and the organizer spoke of the community's collective sadness and disbelief at the sudden loss. The wave of community support shows how much the family was loved, she said.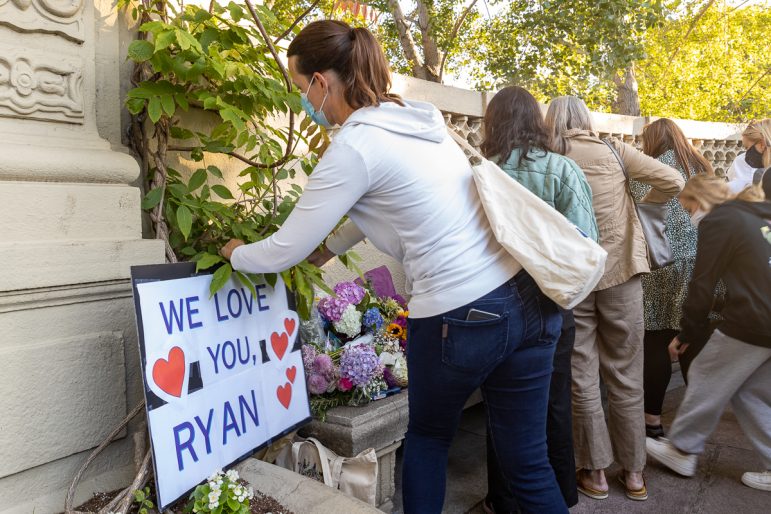 A friend of Claire St. John urged everyone to remember the joy Claire brought to their lives. We're all sad; we don't need to talk about that, she said. She described Claire as one of the best people she has ever known, caring and kind, a good friend with a buoyant sense of humor.
Posters set around the plaza celebrated the St. John family's warmth and compassion and were surrounded by flowers, candles, painted stones with messages of love, photos, and personal notes.
"Claire always inspired those around her and spread happiness everywhere she went!" said one message on a poster created by her friends and entitled "Things We Love About Claire." "She was so talented at singing and acting!" and "She was funny!" and "She never ever gave up on anyone or anything!" said other messages.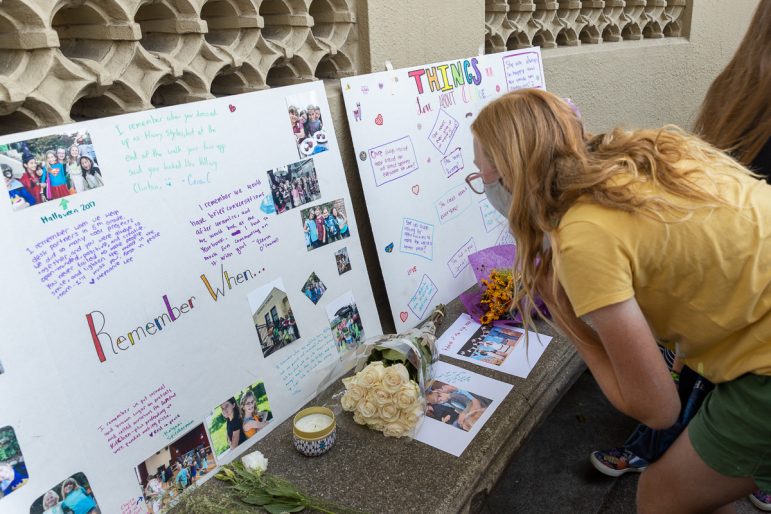 Another poster, "Remember When," shared personal memories and photos of Claire and her friends from her years at Wildwood Elementary School as well as more recently, at Piedmont Middle School.
Friends of Jill and John remembered their compassion, kindness, and positive energy.
"If there is one thing to say to remember them, it is that they lived life to the fullest, they were always present and always sharing their love with others," said a close friend.
Another family friend read the poem "Epitaph" by Merrit Malloy.
Toward the end of the gathering, a friend of Ryan St. John said the two had spoken by phone, as Ryan remained hospitalized in Minnesota. Ryan wanted everyone to know how grateful he is for the outpouring of support from the Piedmont community, the friend said.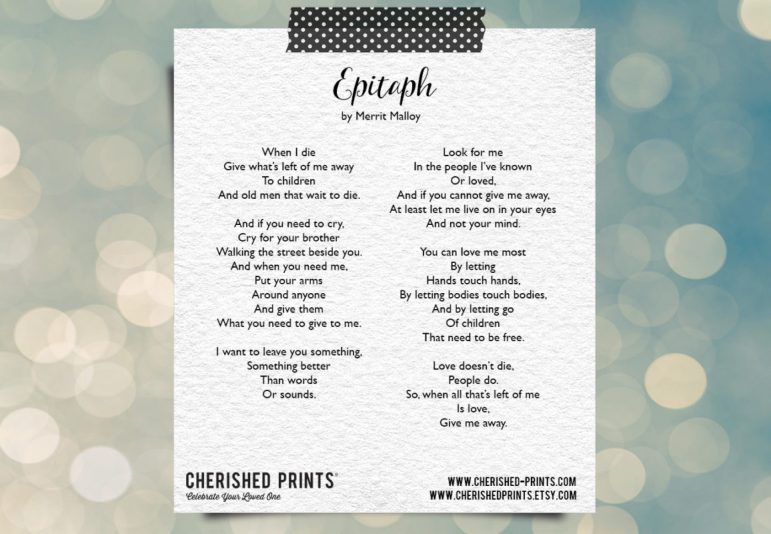 On Friday evening counsellors at Wildwood Elementary School and Piedmont Middle School sent school families a letter with information about a planned memorial at Piedmont Middle School on Thursday, Aug. 5, before semester begins:
We have organized a memorial activity day for students to have a safe space to remember PMS student Claire St. John and her parents. This will take place on Thursday, 8/5 at 11 a.m., by Oak Tree/Courts at PMS. Optional activities will include painting memory stones, journaling or writing poems, beautifying a garden box and scrapbooking. At 12 p.m., we will come together to give students the opportunity to speak and share a memory or story about Claire before concluding our time together. School Counselors from PMS and Wildwood will be there facilitating the activities. You are welcome to come for any or all of it. If you wish, you can bring a photo or item for the scrapbook, which will be completed after the event. We will have material there for you to create something to include that day as well.

Music will also be played at the event. If you wish to contribute a song that reminds you of Claire, please email the song title and artist to Amy Sharp at asharp@piedmont.k12.ca.us.

We recognize every person's response to grief looks different. This is an optional opportunity for students to have a physical space to come together before the school year begins. We will continue to support students throughout the school year too. We hope this can be a positive way to remember Claire, allowing students to express their thoughts and feelings about this tragic loss.