Piedmont residents John St. John, 54, and Jill St. John, 56, along with their 13-year-old daughter Claire and a 9-year-old relative, Theo Emerson, died in a crash at a crossroads in rural Minnesota at approximately 11:30 p.m. Sunday night. The St. Johns' 15-year-old son Ryan was seriously injured and, along with two other passengers, Jane Wooster Emerson, 41, and another young child, was taken to the hospital.
Authorities did not immediately confirm the identities of the children but word spread quickly in town confirming the deaths, and neighbors and friends mourned the loss by leaving tributes online and flowers at their home.
The St. Johns are part of the extended Wooster family. Jane Wooster Emerson, who survived the crash but is injured, is the daughter of Fritz and Mary Wooster, longtime Piedmont residents. It was Jane's son, Theo, who was the fourth fatality. According to reports from Piedmont neighbors and friends, the Wooster and St. John families had gathered in Minnesota for a family reunion.
Friends of the family are planning a gathering at Exedra plaza Tuesday evening at 7 p.m. to remember the family and the St. John's surviving son, open to all who knew them.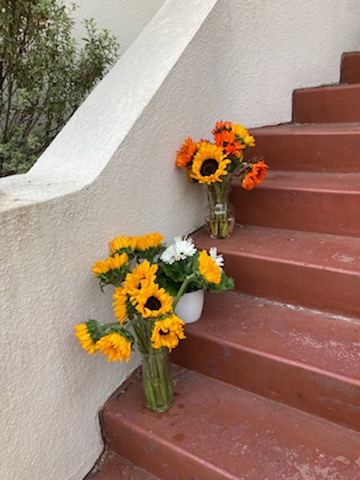 The local sheriff's office reports that initial investigations show a 2021 Ford Expedition with seven occupants from California collided with a 2016 Chevrolet Silverado pickup driven by a resident of Le Sueur County. The crash occurred at the intersection of Le Sueur County roads 15 and 22, in Sharon Township, which sits west of Le Center and north of Cleveland — approximately 60 miles southwest of Minneapolis-St. Paul.
Rusbel Marroquin Jr, 41, also injured in the crash, was identified as the sole occupant of the pickup and was transported to Mayo Clinic Mankato for treatment.
UPDATE: On Tuesday PUSD Superintendent Randy Booker emailed the school community to share news of the tragedy an offer condolences and support from school counselors. Claire St. John was a student at Piedmont Middle School and Ryan St. John is a student at Piedmont High School.
UPDATE: According to LeSueur County Chief Deputy Sheriff Nick Greenig, the sheriff's office was alerted to the accident by a call from the neighbor whose home one of the vehicles' occupants managed to reach after the collision. Though the accident took place late at night, Greenig reported that the intersection is well-lit. He said that even with a 55 mph speed limit accidents are not common on the roads because north-south traffic must stop for east-west traffic, which has right of way. Greenig indicated that both vehicles were badly damaged by the impact.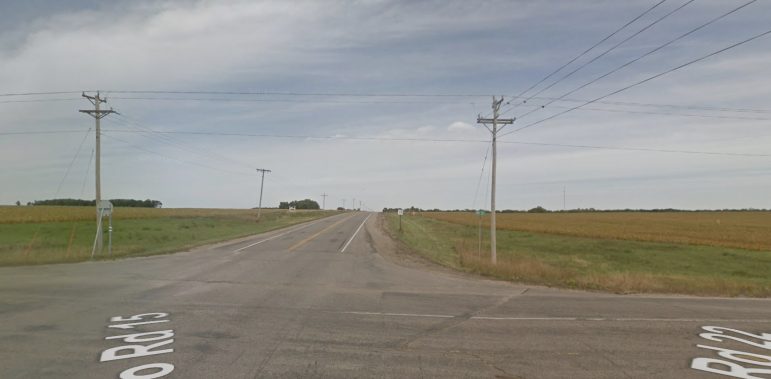 Alcohol does not appear to have been a factor in the accident, which is under investigation by the local authorities.