Transitions is the theme of the 7th Annual Juried Art Show presented by Piedmont Center for the Arts, now running on weekend days from 12 p.m. – 2 p.m. until May 16.
PCA received a record 500 submissions of original art created within the past year and 35 pieces were selected by guest jurors René de Guzman, Senior Curator of Art at Oakland Museum of California, and Danielle Fox, Principal of Slate Gallery in Oakland, according to the PCA website.
Cash awards of $4,000 are allocated annually to the top award winners, with an emphasis on honoring emerging artists in the Bay Area thanks to a generous gift by the family of John P. Thornborrow.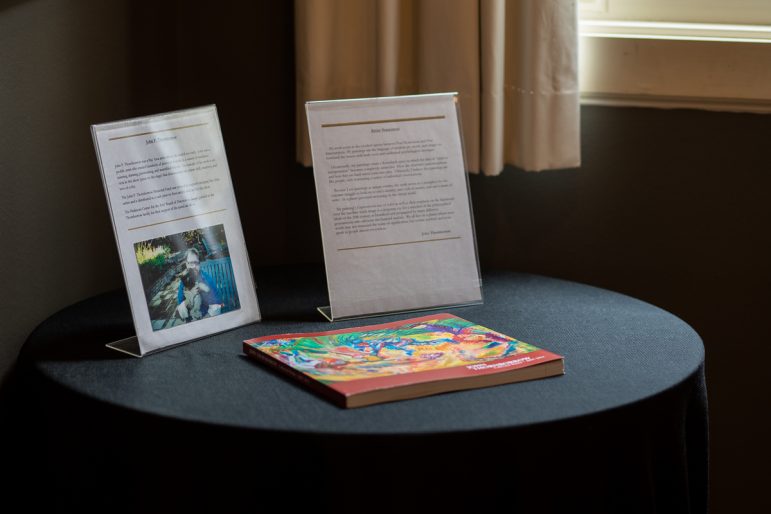 From PCA:
COVID Protocols
All visitors must register in advance for their visit. An email-based online system will be established where each visitor may sign up for their choice of day and time slot. A health screening form also listing all protocols will be emailed to visitors with their confirmation. Please CLICK HERE to register for your visit.
The Art Show will be limited to a maximum number of visitors at a time. Visitors are asked to check in at the entrance at the start of their reserved time to be temperature-checked and to turn in health screening forms. Social distancing norms will be observed while guests visit the exhibition and while waiting to enter, and masks must be worn at all times.
Visitors must sanitize hands on entry and will circle the exhibition in a one-way direction to prevent clustering. No food or drink will be permitted. Entry to the exhibition will be through the front doors facing Magnolia Ave., and visitors will exit through the east side door to Magnolia, avoiding two-way traffic through either doorway.
---
See related