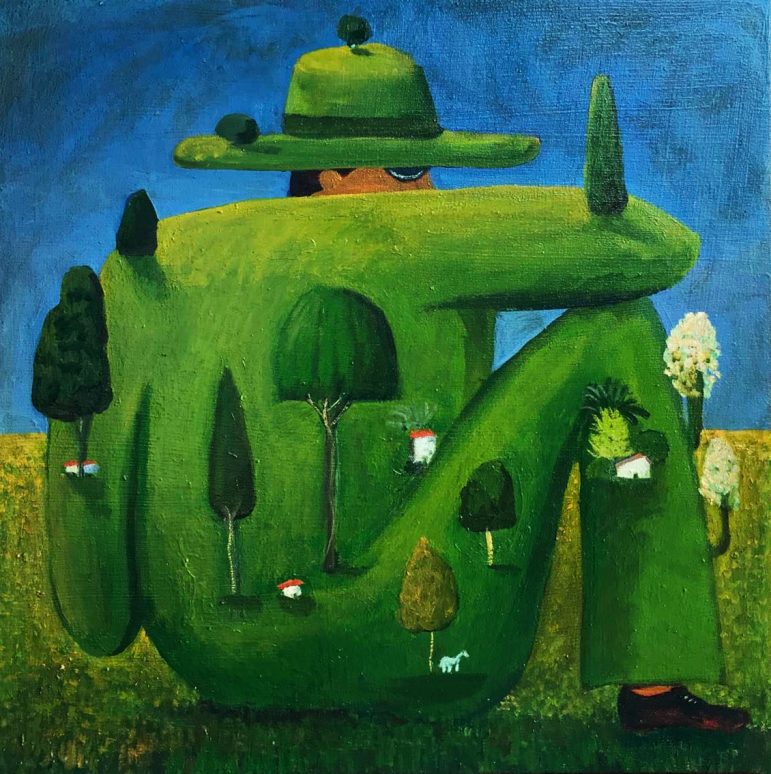 For most of the past decade the Piedmont Center for the Arts has dangled the tantalizing carrot known as The Juried Art Show in front of the talented group of contemporary artists who live and work in the Greater Bay Area. By design, the show has had an irresistible aspirational quality for artists looking to have their work seen and validated by regional art curators and gallery owners who, along with Piedmonters and visitors from across the Bay Area, have in turn benefitted from the the carefully curated selections of contemporary art year after year.
The Juried Art Show has developed a reputation for attracting consistently cutting-edge work, and after a year of worldwide pandemic lockdown, the 2021 event, titled "Transitions," brings with it a certain life-affirming breath of fresh air. There is something inherently steadying to recognize that over 500 Bay Area artists have seen fit to create artwork that they want to share with the public. Show jurors Rene de Guzman, Senior Curator of Art at the Oakland Museum of California and Danielle Fox, Principal of Slate Gallery Oakland selected work which explores the theme "transitions" from 34 artists to be hung in the show.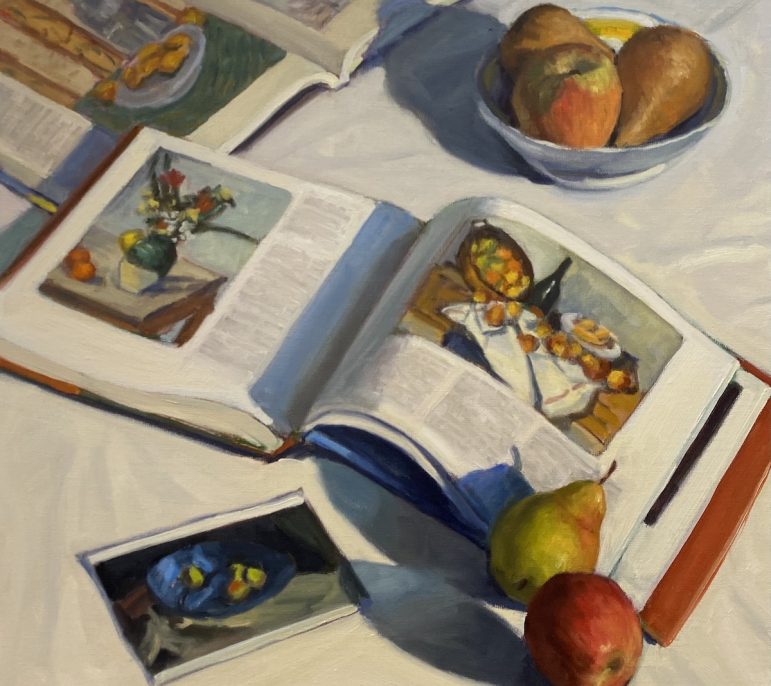 The Juried Art Show is the creation of Valerie Corvin, a Piedmont resident and founding board member of The Piedmont Center for the Arts. Uniquely qualified to coordinate such an event, she is a fine arts painter herself who also holds a Masters degree in Museum Administration. Corvin has connections to the Bay Area's network of museum curators and gallery owners through her work on the auxiliary boards at the Oakland Museum of Art and San Francisco's Museum of Modern Art.
A fortuitous endowment by the Piedmont family of artist John P. Thornborrow gave Corvin and the Center the funding needed to establish the first Juried Art Show seven years ago. From the beginning, the show offered cash awards to three jury selected winners, and each year the show honors John Thornborrow by exhibiting one of his paintings and a book of his work.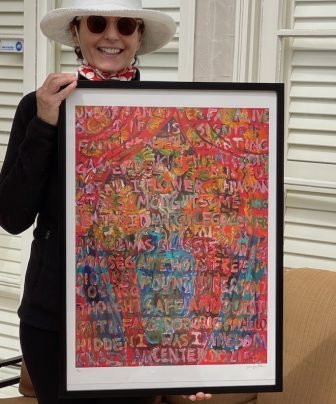 Corvin, who has retired from the PCA board, agreed to coordinate the show this year and described the overall feel of this year's juried selections as provocative, and inclusive of a wide range of emerging artists who are working in various media around the Bay Area.
The ongoing threat of COVID-19 has made the work of opening an art show more complex, but PCA board member Harry Howe along with other PCA board members have taken every necessary step to ensure a safe environment for the public to see the work. Complete instructions for a socially distant and healthy visit are listed on the PCA website, and include thoughtful details like timed entry, mask requirement, and temperature/health screening. For those still hesitant about in person viewing a virtual tour will be made available through the PCA website.
EXHIBITION DATES
Exhibition dates are planned for Saturdays and Sundays, 12 – 2 pm, from April 17 – May 16.
Reservations for timed entry are required and can be made at www.piedmontcenterforthearts.org. City of Piedmont COVID guidelines will be in place for everyone's protection.
ARTISTS OF THE 7TH ANNUAL JURIED ART SHOW
Hadi Aghaee
Tamera Avery
James Bacchi
Brandin Baron
Agelio Batle
Joffrey Baylon
Sofia Bell
Elizabeth Bennett
Micah Black
Heidi Brueckner
Juan Cavalleiro
Alexandra Cicorschi
Krista Fay
Twyla Feinbloom
Suzanne Frazier
William Glass
Isador Gullov-Singh
Kacy (Kuo-Chen) Jung
Bruce Katz
Nelson Loskamp
Stela Mandel
Brian Molyneaux (2 pieces)
Parul Naresh
Swee Oh
Tiffany Rahmati
Alejandra Rubio
Daniel San Souci
Megan Seiter
Gordon Sizelove
Sally Kristiana Smith
Jane Springwater
Caskey Weston
Pep Ventosa
Jun Yang
NOTE: This article has been updated to reflect accurate exhibition dates and times; and the information about an opening reception has been corrected: there will be no reception due to covid protocols.