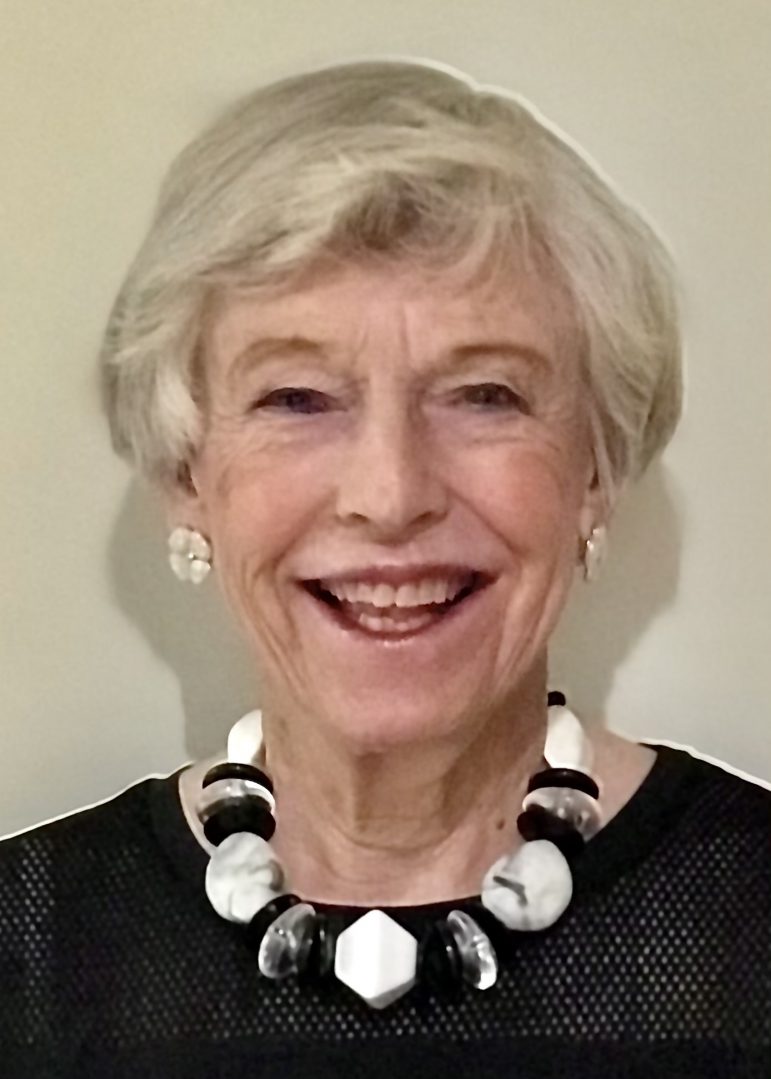 Ann Reynolds died peacefully on May 1st in her Piedmont home surrounded by her loving family after a valiant fight with pancreatic cancer.
With a smile that lit up a room, Ann was an adoring wife of 62 years, a loving mother and grandmother, a devoted daughter, and a joyful sister to her immediate family. As the glue to an extended family that included four generations of Reynolds and Seulbergers, she was the absolute center of the family universe, and a steward to so many more.
She was seen as a champion in warmth, intelligence, humor, humanity, authenticity and certainly bravery right to the end. Ann lived a life of great purpose as she transformed her many passions into lasting contributions to her family, friends and community. Her infectious zest for life and the people in it became the fuel that changed the world in so many ways. Music, flowers, education and people were her love as she danced her way through life.
As a curious and consummate learner, Ann was committed not only to her own education, but that of others. She studied at both Wellesley College and the University of California at Berkeley. She earned a Masters of Science degree in Educational Psychology with a specialty in learning and a California school of counseling credential. Ann's fervent commitment to education was the seed for several scholarships, and she delighted in interviewing amazing young people who not only loved learning, but loved giving back.
Ann's dedication to Piedmont students, residents and causes reached far and wide. Born in Oakland, raised in Lafayette, Ann married CAL sweetheart Jon Reynolds and began her career in education in 1959 teaching math at Piedmont High School. Longtime friend Fran Wolfe was a PHS student at the time and remembers Ann as an energetic presence on campus: "Everyone wanted to be in class with this young, fresh, exciting math teacher! Of course the boys all had big crushes on her." A few years later, when children of her own began to fill the Reynolds household, private tutoring took the place of classroom teaching. Ann later resumed her career as a counselor and math teacher at Piedmont Middle School.
When she moved to Piedmont with Jon and family in 1974, Piedmont and education became synonymous, and she shared her belief in and support of them on the Piedmont Millennium High School Advisory Board, the Piedmont Parents Board, and as a lifetime supporter of the Piedmont Education Foundation.
Ann made a life's work of helping young people achieve their full learning potential as a teacher, tutor, counselor and educational consultant. For 15 years she provided professional expertises that matched students with the school, college, or university that would best help them achieve success. She referred to her counseling and support of youth as one of her greatest missions and joys.
Ann's impact on education reached beyond Piedmont. In 2006, Ann received the annual lifetime achievement award from the Ann Martin Children's Center, where she was a member of the Board of Directors, acknowledging her efforts to further the emotional growth and the academic achievement of youth with special needs. Ann shared her vision, energy and expertise as a Trustee of Holy Names University. In 2007 she was awarded the President's Medal in honor of her outstanding contributions to the growth and development of the University. Later in 2011 she was awarded another HNU award – the Durocher Award.
Ann turned her concern for mental health into not only a robust counseling career, but also as the co-founder of A Beautiful Night Housing in 2002 – a non-profit committed to building a working farm for young adults with mental illness.

Most recently in July 2019, Ann co-founded LookUp.live with her daughter, Susan Reynolds, a non-profit venture to counter the impact of digital addiction and social isolation on youth mental health. She was integral to the successful launch of LookUp with an inaugural student led campaign at PHS and MHS – LookUp Piedmont where students and adults alike took breaks from their phones for better tech-life balance.
Ann had a deep love of flowers that began early with her father, J. Fred Seulberger, of Seulberger's flowers. She carried on his tradition through wildflower walks with her grandchildren and community members, sharing her Piedmont home on garden tours and as a board member of the Piedmont Garden Club and UC Botanical Garden. She was also an active member and avid supporter of the Piedmont Beautification Committee and Piedmont Historic Society.
Other things that brought joy to Ann's life were golf, bridge, skiing, music and swing dancing. She brought passion and enthusiasm to all of her pursuits and she shared them with family, friends and her community, including skiing with her grandchildren well into her 80's.
Ann is survived by her husband Jon Reynolds, her sister Jane Woodson, her three children, Susan Reynolds, Kassie Thomas (Bill), Jake Reynolds (Robin) and six grandchildren, Brittany Cappetta, Olivia Cappetta, Joseph Thomas, Sophie Reynolds, Annie Reynolds, and Zach Reynolds, and an extensive extended family.
A small family service was held with plans for a Celebration of Ann's life when Covid relents. Donations in Ann's honor can be made to the Ann Reynolds Legacy Fund at www.LookUp.live or PO Box 1571, Concord, MA, 01742 – or a charity of your choice.
Obituary courtesy of Susan Reynolds, with an assist from Jan Zovickian
---
SEE RELATED