PHS junior Sophie Eng and president of the Mindhood Club stepped up to the podium on Sept. 25 at the School Board meeting to make an announcement: From Sept. 30 to Oct. 6, the club is challenging all high school students and the greater Piedmont community NOT to use social media.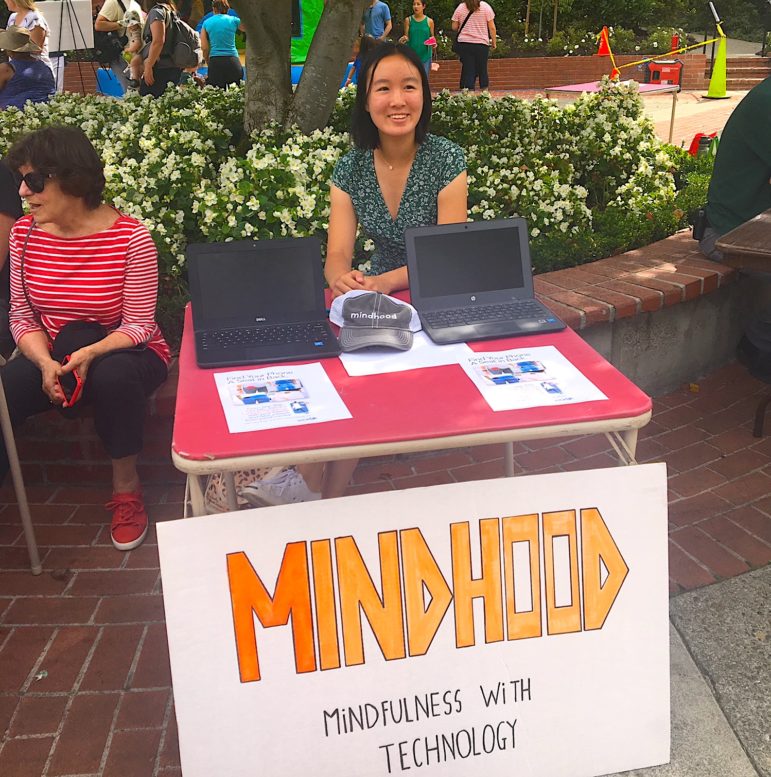 "I challenge every board member to the LookUp Challenge," said School Board President Amal Smith, in response to Eng's presentation on September 25.
"We will be participating in a challenge called the LookUp Challenge this year," Eng said to the Exedra. "Piedmont High School will be the first high school to really try and implement this program, and we will be helping make sure it is fit for all schools in the future."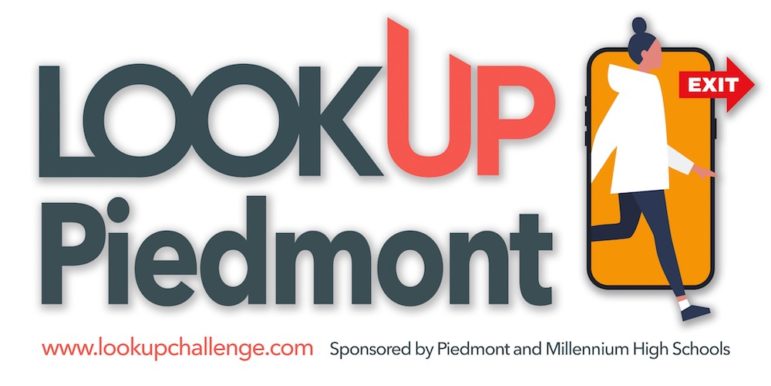 What is the 'LookUp' Challenge?
The LookUp Challenge was created by a Juliet Gildehaus, 17-year-old high school student (in Massachusetts), who wanted to be more present in her life in order to deepen her friendships.

Participants can log off from social media when eating meals, studying, lying in bed, hanging out with friends and family and walking to and from classes.

"These concepts of completely phone-free areas haven't really been used at Piedmont when it's not during class time," said Eng. "As a club, we think phone-free areas would be something super interesting to experiment with, so we can see how students react and how much it's used."

Rising to the challenge and boosting awareness
PHS junior Haydn Wolfers and Eng created Mindhood Club last year for students who are interested in becoming more aware of their tech usage and explore their relationships with their phones and social media.

Eng emphasized that the club is for boosting awareness — not controlling or shaming anyone about their phone usage.
Millennium High School principal Shannon Fierro has also pushed herself to monitor her phone use, setting reminders on her iPhone to let her know when she is approaching 30 minutes of social media use.
"My hope is that students use this challenge as a time to reflect on who is really controlling their decisions about social media use," said Fierro. "When are they the consumer and when are they the product being sold? It is wonderful to be part of a movement that is helping us have these conversations."

Susan Reynolds, PHS alumna and co-founder of LookUp.live, talked to 10th grade sociology classes at PHS in last Fall. More than half of the students were interested in continuing digital wellness work with Reynolds.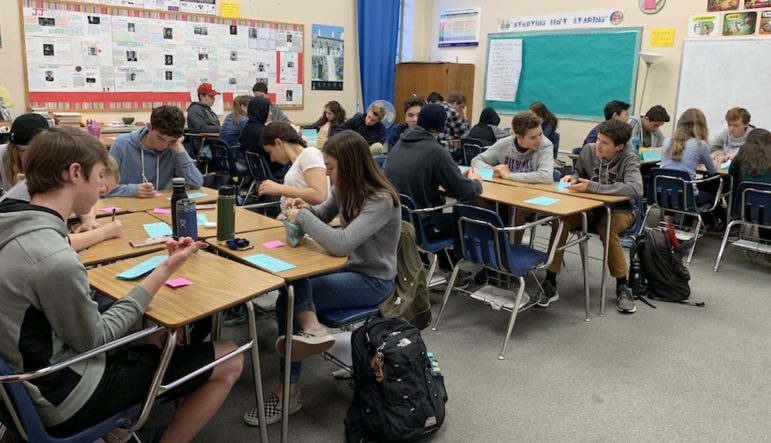 With Reynolds' guidance, Eng and Wolfers created their own version of "Mindhood" club. They used an application called Lilspace where users can unplug, accrue minutes and donate leftover minutes to a charity of their choice. Lilspace users are incentivized by partnering businesses that offer rewards and perks (like discounts) for unplugging. Additionally, those unused minutes are "accepted" by corporate sponsors who will then donate to chosen causes, such as meal donations to homeless centers.

The idea to launch the nonprofit LookUp.live was ignited when Reynolds realized more people should be asking students for their solutions on how to have healthier relationships with their phones.

"We're finding that it's not reasonable to have students unplugged completely, which is why we're giving them choices with the LookUp Challenge and really focusing on social media," said Reynolds.

Although only three months old, LookUp.live has already partnered with Dartmouth College (where the Mindhood pilot started) and is currently working with schools like Boston University and the University of Arizona.

To measure the success of the LookUp Challenge, students take a screenshot of their screen time after the week is over and compare it with the screen time for the week before the challenge.

Reynolds said she'll be collecting the data and it will be available for participants and the greater Piedmont community.

"It's tech-life balance," said Reynolds. "It's take a break from social media for a week to really raise awareness because many students have said when they've gone back to social media, they've gone back to it differently."

Eng hopes for at least 100 participants.

Interested in the LookUp Challenge? You can sign up here: http://lookupchallenge.com