Giving low-income youth college savings accounts at a young age has emerged as a strategy across California to not only help families build financial assets, but also stoke tangible college aspirations.
Such programs have sprung up in Oakland, Los Angeles and several other cities since San Francisco became the first in California in 2011 under then-Mayor Gavin Newsom to give every child entering kindergarten at San Francisco Unified a college savings account with $50 funded by the city and county of San Francisco.
Los Angeles Unified will launch its program Friday by giving more than 13,000 of its 35,000 first-graders an account each with $50. It will expand to all first graders in the fall, making the program the largest district program in the country. The program has funding to enroll all first graders over the next few years.
Now in his third year as governor, Newsom proposed a $2 billion statewide program using federal Covid relief funds to give low income students even more college money.
Low-income students who qualify for free and reduced-price meals would receive a college savings account with an initial $500 deposit. Homeless and foster youth would receive an additional $500 in their college savings accounts. Low-income first graders in Los Angeles would benefit from both the local and the statewide program.
Once it is approved by the Legislature, the state program would be much larger than the one in Los Angeles by enrolling 3.7 million low-income students in 1st through 12th grades during the fiscal year that starts on July 1. After the first year, the statewide program will start college savings accounts for every incoming first-grader from low-income families funded by $170 million from the state general fund.
Though most of the programs are too new to gauge whether they are helping students pay for college — the first class in San Francisco to receive the accounts is in 10th grade now — research shows that the college savings accounts are changing the culture about college for low-income families. The families that receive the accounts not only have growing assets for their children's higher education but also are more likely to have thought about and prepared for college and its costs, according to research published in April by Washington University's Center for Social Development.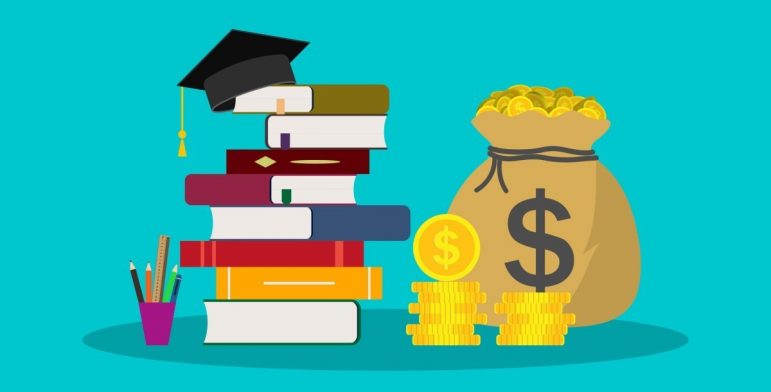 For San Franciscan Diana Ba, who buses and serves tables at restaurants, and her fifth grade daughter, Andrea Fuentes, having the college savings account has kept the goal of college on the horizon. Since Andrea was in kindergarten, they've managed to scrape together more than $1,000 for the account.
Ba had begun going to college in Mexico before immigrating to the U.S. but hasn't yet been able to finish her studies. She said she wants her daughter to be able to pursue her dreams of going to college to become either a fashion designer, a dancer or an artist without having finances be a barrier.
Andrea even gives her mom cash and change out of her piggy bank to put into the account.
"It feels satisfying that I get to have something in the future, have college or something more," Andrea said.
San Francisco Treasurer Jose Cisneros said it was earlier research out of Washington University showing that children with savings accounts would be up to seven times more likely to attend college than those without an account that prompted his office to pilot the program.
"For low-income kids, whose parents may not have gone to college, who don't hear people around them talking about college, building those aspirations is important," Cisneros said. "It really gives kids a ticket to a whole opportunity, a journey, that tells them this is one more way you can be successful, whether its college, community college, trade school or whatever."
Though college savings accounts have the potential to substantially grow over decades, students would likely also need financial aid to cover the high costs of going to college. An average year at a University of California school, plus housing, runs between $34,100 and $36,700, though most students get at least some financial aid.
By the end of 2020, there were 106 programs throughout the country that provided more than 922,000 students a savings account for college, typically along with seed money, according to economic opportunity nonprofit Prosperity Now, which works to expand economic opportunity for low-income families. The programs kicked off in the U.S. in the early 2000s before gaining traction around 2010, and have been becoming more popular each year.
University of Michigan professor William Elliott, who is considered one of the leading researchers into the benefits of college savings accounts, said a substantial body of research is growing on the positive effects of college savings accounts on low- and moderate-income families.
Not only do the accounts bring a higher likelihood of a child going to college, but they also change parents' outlook from hoping their child will go to college to expecting their child will go to college. Research has also shown that kids who have savings accounts will have better social-emotional development, and mothers of children with college savings accounts are less likely to suffer from depression, he said.
"You might ask why, and my theoretical answer to that is they have hope for their kids' futures, which makes them more optimistic about their lives even though they weren't given money to change their day-to-day activities," Elliott said.
Governor's Office spokesman Alex Stack said the savings accounts would operate "in a substantially similar fashion" to 529 plans — which are tax-exempt with investment portfolio options so that the money can grow over time. The accounts under Newsom's proposal would not be specifically identified as 529 plans, though, Stack said.
According to the draft bill's explanation for Newsom's proposal, the funds are not transferable to anyone else and can only be used for documented higher education costs. Undocumented students would also be eligible for the program, which will follow state and federal privacy laws.
The bill also says any funds deposited or investment returns accrued in a child savings account will not affect their state or federal financial aid eligibility.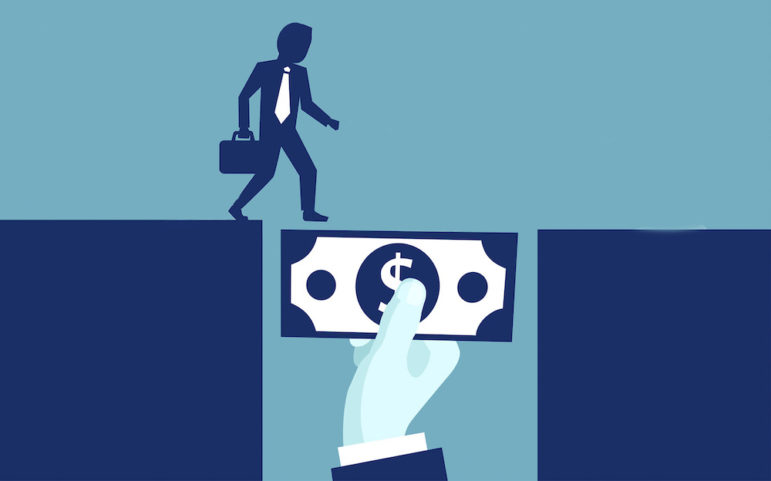 The funds in the savings accounts would remain the property of the state until the recipient uses them for higher education or reaches the age of 35. If the funds go unused before the recipient turns 35, the account will revert to the program's overall fund and will be available for other children in the future.
Newsom proposes using one-time federal American Rescue Plan dollars to fund the program for 2021-22, with $170 million ongoing from the state beginning in 2022-23. The proposal must be approved by the Legislature.
Throughout the country, relatively few families contribute funds to their children's college savings accounts after they are established — and most who do tend to be wealthier, according to the U.S. Government Accountability Office.
But Elliott said that's a narrow view of the role of college savings accounts. Even if families aren't able to put money into the accounts, they are still "engaging with the accounts" by talking to their children about going to college and viewing the accounts as a growing asset. The accounts also allow government transfers into them, in case they are able to get college grants or other funds. And funds can grow if invested over more than a decade.
"Low-income families, at the end of the day, make small amounts of money," Elliott said. "We can want them to pull up their bootstraps and save their way to college, but they're not going to do that. The important thing is that they are saving some and that they're engaged in the process."
In Los Angeles Unified's plan, Opportunity L.A., the seed funding will be deposited into students' deposit-only savings accounts rather than 529 plans. District officials say this would make it easier for undocumented families to participate since they would not need to fill out forms to access and deposit into their accounts. Families can also withdraw funds from these savings accounts in case of a family emergency, according to the Opportunity L.A. website, though restrictions, which haven't yet been finalized, will apply.
In the case that students also qualify for the statewide program, the district would need to settle on the logistics.
"I am thrilled to see the state's proposal following L.A.'s lead on this investment in students and look forward to learning more about how the targeted initiative would align with and supplement our local, universal initiative," said L.A. Unified board member Nick Melvoin. "Over 80% of L.A. Unified's students are low income, foster youth, or English learners who would qualify for and benefit from the proposed state accounts that would help make financial stability and college success realities."
The Oakland Promise, a multifaceted initiative to help children get a college degree, offers a Brilliant Baby program which opens a 529 account with $500 for each newborn of low-income families. In addition, the Oakland Promise offers a Kindergarten to College program that sets aside $100 for each Oakland Unified School District kindergartner in a college scholarship fund. The Oakland Promise initiative, which is run as a nonprofit, also provides workshops and one-on-one financial coaching to help families start saving for college early.
Yet only a few families have supplemented the Brilliant Baby college savings accounts with their own money, said the program's director, Amanda Feinstein. But that's not the program's focus, she said.
"Our approach is to create an asset that is inspiring and supportive to parents' aspirations for their children," Feinstein said. "This is giving families a tangible resource to focus on."
Mia Bonta, chief executive officer of the Oakland Promise, said some of the families they work with have expressed that the college savings accounts and the financial coaching have been bright spots during the uncertainty caused by the Covid-19 pandemic.
"Families have expressed still being hopeful and feeling a little less anxious even in this moment of devastation that Covid-19 has brought on our communities," Bonta said.
Staff writer Betty Márquez Rosales contributed to this report.