First comes the notice of acceptance. Then comes the reality that high school is nearly over and another chapter is about to begin.
For a high school senior, the transition from secondary education to postsecondary education prompts a number of possible descriptions: exciting, daunting, an opportunity, a challenge, an important next step. Once in college, the amount of guidance and support a student receives can affect their academic performance, general well-being and, ultimately, whether they graduate and find a job in their preferred field.
Through its mentoring program, Oakland Promise provides students with that critical guidance and support before and during their years in higher education to ensure their success. Established in 2016, the nonprofit organization seeks to advance equity and economic mobility through all levels of education and career goals. 
Diana Biondo, senior manager of the Oakland Promise mentor program, described the program as "one piece of a long thread that connects back to young babies born in the city of Oakland." This long thread is tied into Oakland Promise's four key programs — Brilliant Baby, Kindergarten to College, College Access and College Completion — all of which offer support from infancy to young adulthood.
As part of the College Access program, high school seniors can apply to the Oakland Promise scholarship program. Scholarship recipients, referred to as "scholars," are paired with volunteer mentors prior to heading off to college and are supported throughout their higher education journey.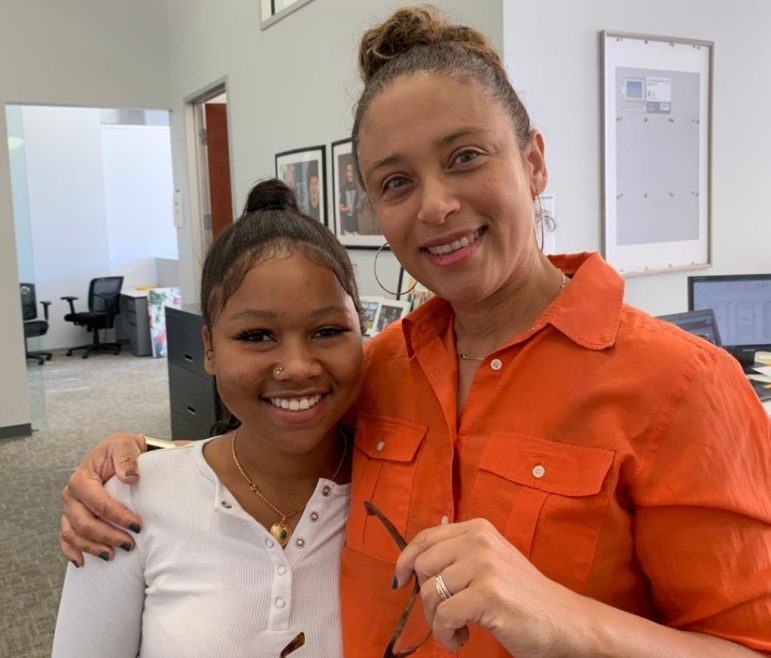 Mentors and scholars are paired up based on the scholars' specific postsecondary education goals (i.e., a two-year degree, four-year degree or technical education and certification). Oakland Promise also factors in scholar and mentor preferences, shared interests and demographic information.
"The mentors come from all different kinds of careers, all kinds of different pathways to those careers and have all kinds of educational backgrounds in terms of did they go to a private school, did they go to a public university, what was their postsecondary experience, do they have a dance degree, for instance," explained Biondo. "So there's just a wonderful variety, and I think that's what really helps enrich the program."
While Oakland Promise mentors come from varied backgrounds, the one thing they have in common is their dedication to uplifting and supporting their scholars, as well as offering educational, career and general life advice.
"The mentors work with the students to build their social capital and expand their connections, their network," said Biondo. "Once the students get closer to that goal — that graduation point, that completion point — our program is hyper-focused on making sure that they are really well set up to be able to find work and really thrive in the careers that they've chosen for themselves." 
Prior to the pandemic, this constant communication often took place in person but, as with so many other in-person activities, has since occurred via video chat apps like FaceTime and conferencing platforms like Zoom.
In addition to weekly check-ins, Oakland Promise mentors go above and beyond for scholars through reviewing scholarship applications, participating in career panels and sharing information on internships and job openings. But that's all part of the job.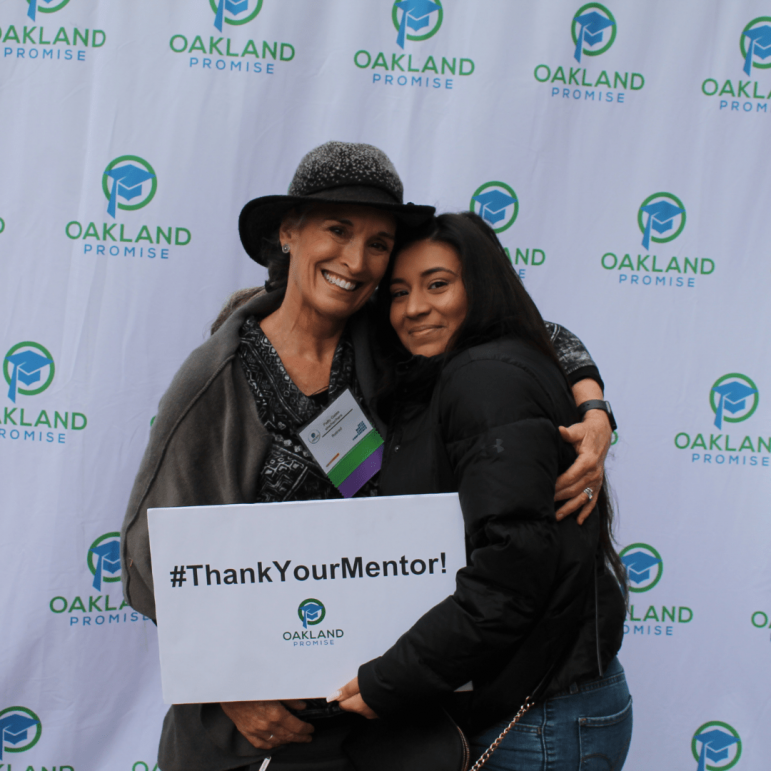 "Mentoring is the cornerstone. It is the pièce de résistance of the college completion … that relationship between the mentors and the students. It's people giving their time, their talent," said Sandra Ernst, director of the College Access and College Completion programs. "We couldn't do it without volunteers, without people finding it's something that they want to do and need to do."
Luckily, there are plenty who are called to give their time and talent as Oakland Promise's mentoring program is thriving. Ernst shared there are currently 1,000 mentors and 1,500 scholars; those numbers are growing with another 165 mentors and 550 scholars expected to join the program in the coming months. But Oakland Promise is always looking for more volunteers in order to further its mission of equity and economic mobility from cradle to college and beyond.
---
If interested in becoming an Oakland Promise mentor, complete this form.