Tart rhubarb and sweet strawberries welcome all manner of spices. In this easy crumble recipe, they're paired with a warming trio and a splash of vanilla.
INGREDIENTS:
Fruit blend ingredients: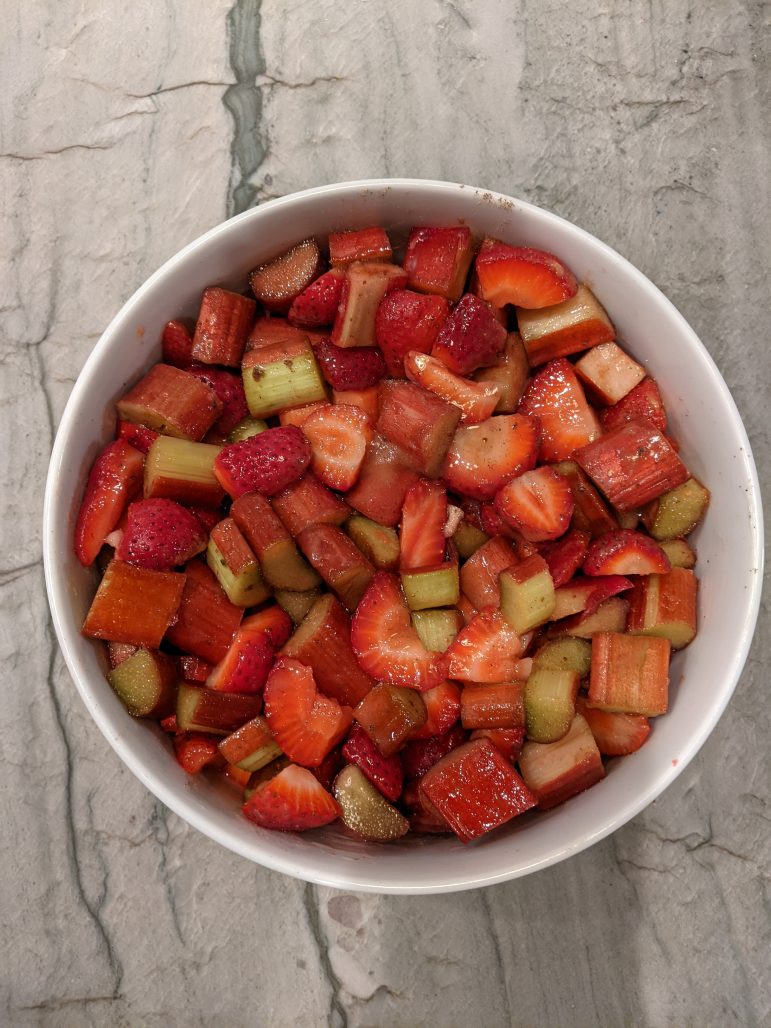 5-6 stalks fresh rhubarb (about 1 pound)
12 oz fresh strawberries
1/2 cup white sugar
1/2 tsp ground ginger
1/2 tsp ground cinnamon
1/4 tsp freshly crushed cardamom seeds or 1/2 tsp ground cardamom
Crumble ingredients:
1 stick (4 oz) salted butter
1 cup rolled oats (not instant)
1/2 cup white sugar
1/2 cup all-purpose flour
1/2 cup almond meal
1/2 cup white sugar
1/2 tsp baking powder
1/2 tsp ground ginger
1 tsp vanilla essence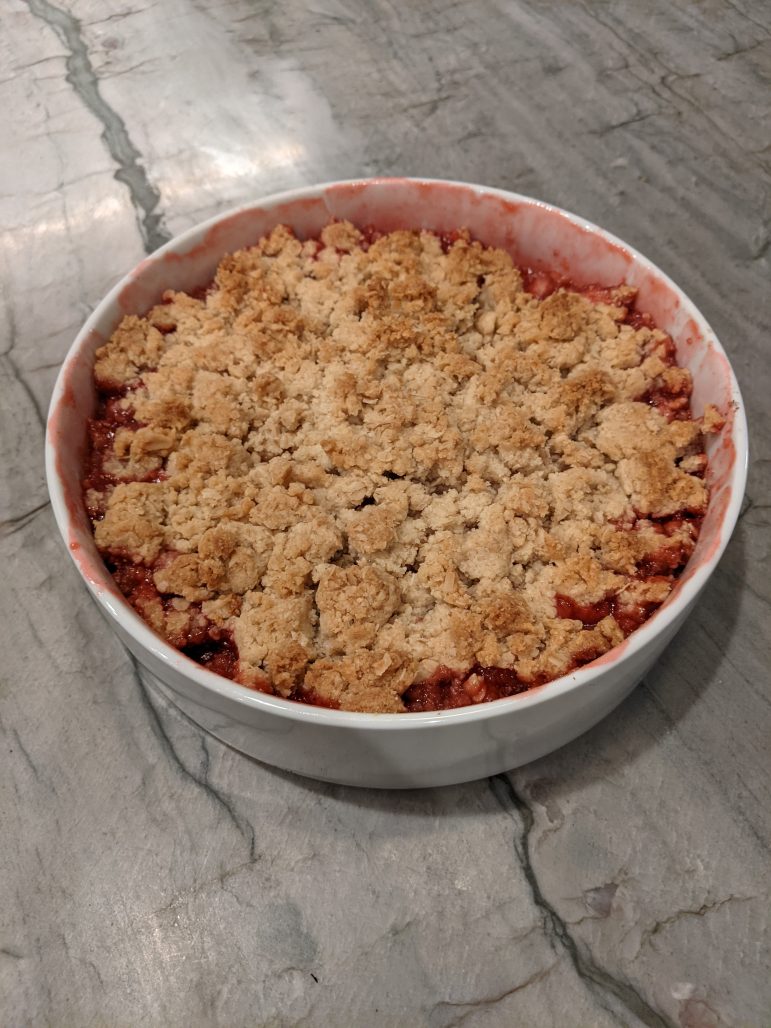 DIRECTIONS:
Preheat oven to 350'F.
Lightly butter a 8-10″ baking or casserole dish at least 2.5″ deep.
Wash the strawberries and rhubarb. Core and quarter the strawberries. With a sharp knife, cut the rhubarb into one-inch chunks. If the stems are stringy, peel off and discard the rough outer skin.
In a medium-to-large bowl combine sugar and spices. Toss fruit in sugar blend until well covered and spoon into the buttered dish. Set the bowl aside (don't rinse it).
Quarter the stick of butter lengthwise then cut into half-inch chunks.
In a food processor, combine oats, sugar, and butter and pulse until butter chunks are no larger than a pea. Add the vanilla.
In a small bowl, combine flour, almond meal, baking powder, and ginger. Add to the oat mixture and pulse again until everything is well-combined but still crumbly.
Turn mixture into the fruit bowl and press gently until clumps form. Spread evenly over fruit.
Bake for 40-45 minutes then let sit to cool slightly for 5-10 minutes.