For those who don't know, this Wednesday is Denim Day, a day of awareness for victims of sexual assault.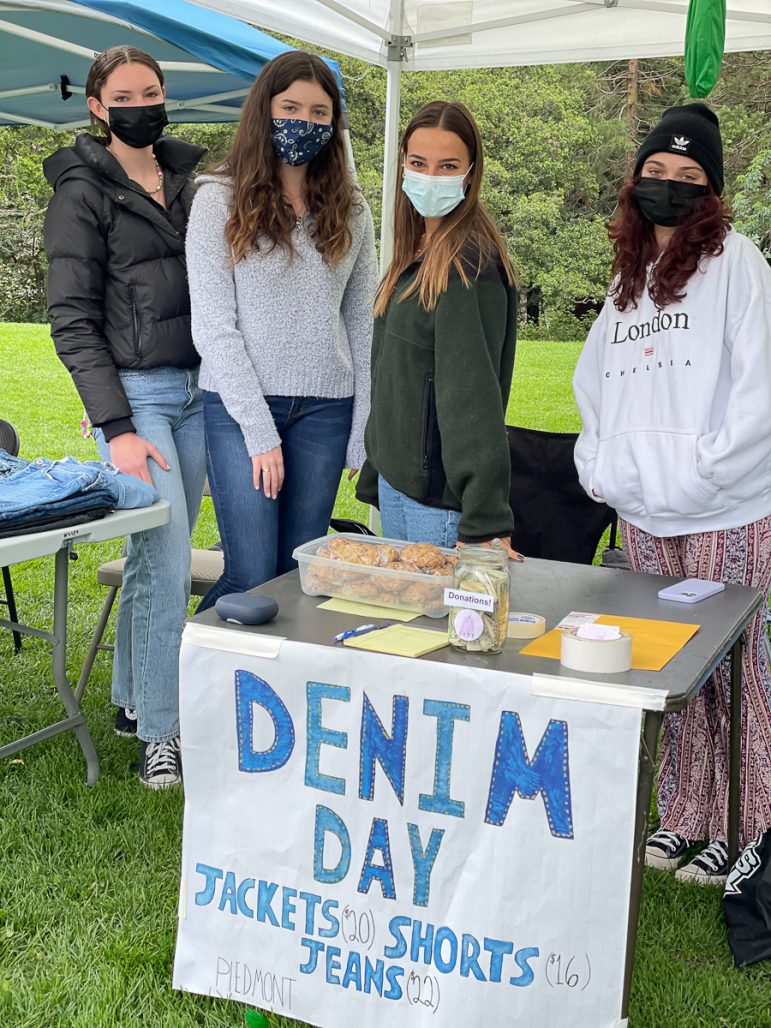 Piedmont High students Laine Avagliano and Megan Hiller created the organization Sexual Assault Victim Empowerment (SAVE) to fundraise for survivors of sexual exploitation. They, along with Ruby Shaffer and Ava Luna (all pictured above) were selling recycled/thrifted denim material items this past Sunday at the Exedra Plaza to help bring attention to irresponsible attitudes towards sexual assault — with the hope that students will wear their denim on Wednesday as a way of joining the movement. Despite the relatively cold and damp weather, they raised approximately $400 for the cause.
The story of Denim Day goes back to 1992 Italy when an 18 year-old woman was sexually assaulted by her 45 year-old driving instructor. After she decided to press charges, the Italian Supreme Court concluded that "because the victim was wearing very, very tight jeans, she had to help him remove them … and by removing the jeans … it was no longer rape but consensual sex".
This ruling sparked worldwide protests and led to the establishment of the annual "Denim Day," occurring on the last Wednesday of April. On that day, it is estimated that nearly 12 million people worldwide will participate in wearing jeans as a symbol of protest.
Photo by Julie Reichle
---