Backyard lemon trees and produce markets are full of lemons in the New Year, making this tender loaf a perfectly seasonal winter treat. With a base of ground almonds, it is naturally low in refined flour, and can easily be converted to a gluten-free or keto loaf that is just as delicious as the original.
INGREDIENTS:
4 eggs at room temperature
¾ cup white sugar
½ cup butter, melted
2 cups fine almond flour
¼ cup plain unbleached white plain flour
¼ cup poppy seeds
3 teaspoons baking powder
¼ cup freshly squeezed Meyer lemon juice (½ to 1 lemon's worth)
Zest of 1 Meyer lemon (about 1 tablespoon)
DIRECTIONS: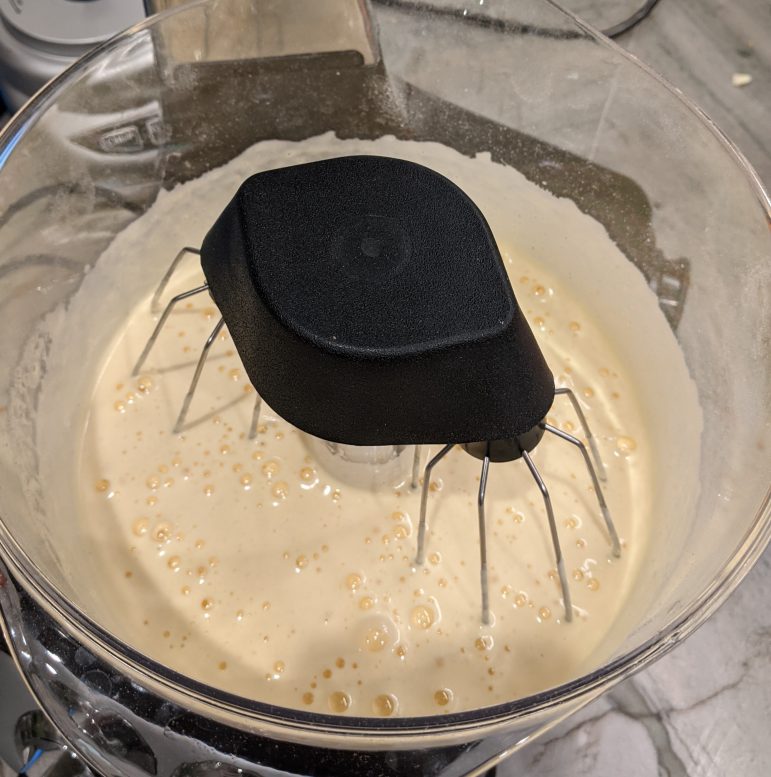 Preheat oven to 350'F.
In a stand mixer, whisk the eggs on medium until they are light and fluffy. Add the sugar and whisk again until the mixture is pale and fluffy. Add the lemon zest and whisk until combined.
Whisk the lemon juice into the melted butter.
Combine the almond flour, plain flour, and baking powder.
With the mixer running on low, add about a third of the flour mixture, then a third of the liquid mixture. Continue alternating dry and liquid ingredients, mixing a little after each addition, until batter is just combined.
Pour batter into prepared pan and bake for around 45 minutes or until a skewer inserted comes out clean. Leave to cool 15-20 minutes then run a knife around the pan and insert loaf onto a wire rack to cool completely. Handle carefully — it is fragile while warm!
VARIATIONS:
For a gluten-free cake, substitute the white flour with gluten-free flour.
For a keto cake, substitute the sugar with erythritol and the white flour with 1 tablespoon (not ¼ cup) of coconut flour. You can also substitute the melted butter with liquid coconut oil.