According to the most recent update from the Alameda County Office of Public Health on Dec. 26, total coronavirus cases in Piedmont as of today stood at 108, up from 93 on Dec. 22 — the biggest jump yet.
According to the SF Chronicle on Saturday, "Intensive care unit availability rose to 11.3% for the Bay Area on Saturday, up from 9.8% on Friday. Statewide, ICU availability remained at 0%, reflecting how the surge has overtaxed Southern California and San Joaquin Valley hospitals."
(Note: The county database is updated daily, but counts for a particular past date can change as records are adjusted, per a caveat on the county's data dashboard.)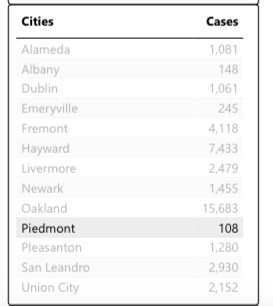 View the complete Alameda County Health dashboard HERE.
---
SEE RELATED