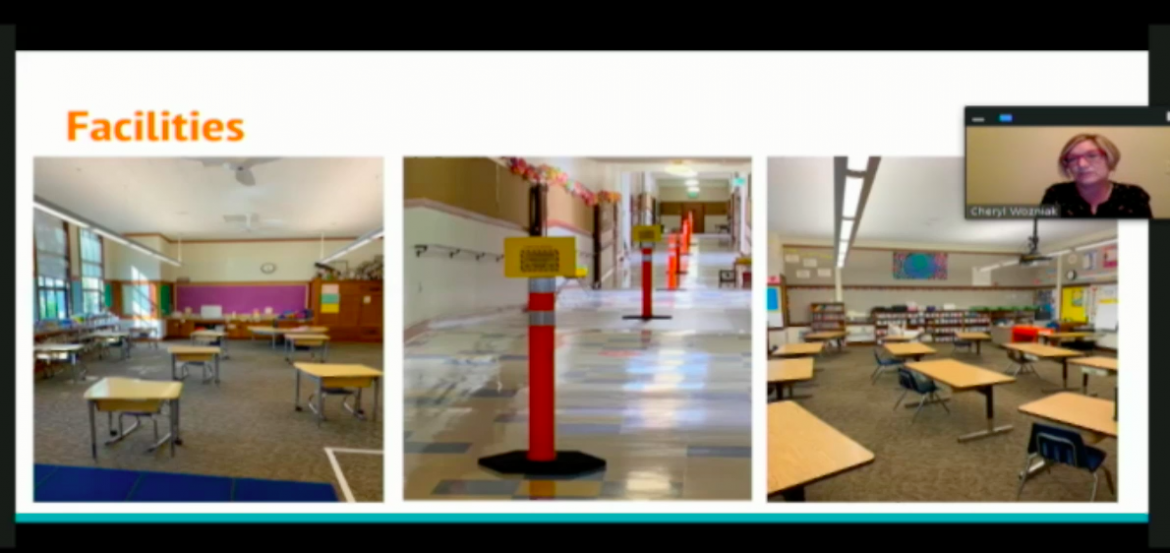 At Tuesday's Board of Education meeting, PUSD administrators updated board members on the status of the district's reopening plan and reviewed a new "Community Care Agreement" developed by parent club leaders and district staff designed to boost family cooperation around COVID-19 health and safety precautions.

Even as virus rates in the Bay Area have started to rise again, the district remains on track to phase in TK – 2nd grade students starting Dec. 1 and 3rd – 5th graders on Dec. 8.
Some special education students returned to Havens and Beach elementary schools on Nov. 3 and will return to Wildwood on Nov. 12. The district will pilot a return of transitional Kindergarten students on Nov. 17 at Beach.

Middle and upper schools will not return to campus before the start of the second semester in mid-January, but the district does plan to bring "small learning groups" — students with IEPs or 504 plans, for example — from PHS, PMS, and MHS back onto campuses before the winter holiday break, starting with students at Millennium High School on Friday Nov. 13 through Nov. 18.

Since the last meeting on October 28, the district reported progress on a range of health and safety issues, including identifying a daily health screening protocol, the hiring of another district nurse and health clerks, testing for staff, and more. District nurses Amy Jo Goldfarb and Carol Menz were lauded multiple times throughout the evening for their ongoing work with the Alameda County Health Department, district administrators, and parent leaders in refining the complex health and safety protocols.

But even as these logistical elements fall into place, substitute staffing remains an issue, Booker said, and he called on interested community members to apply for positions by contacting Kim Randlett in the district's HR department.

Community Care Agreement
Elementary school parent club leaders introduced the new Community Care Agreement, a social contract that aims for "community cooperation and coordination to keep the number of COVID-19 cases low," according to the memo. It covers health and safety considerations such as masking, socializing, travel, and more. All tri-school families will receive a link to the agreement and are expected to review and adhere to its principles as school reopens. (The document is attached to the Board meeting agenda HERE.)

COVID cases in Piedmont have bumped up in recent days — from 47 to 53 in the last week — as students involved in extracurricular activities have tested positive for the virus. The Alameda County health order specifically says children and youth should not be engaged in more than two extracurricular activities per three-week period, for example, a restriction that is meant to contain the spread of the virus and make for easier contact tracing. This, and other guidance around travel, will require a shift in what is typical for many Piedmont families during the school year.

Earlier in the evening, Elise Marks, a PHS teacher, called in to share teacher concerns around reopening at a time when the virus was starting to circulate in town. "We're hearing a lot about positive tests at all levels of school. Also reports of irresponsible behavior. We're really concerned. Our health is in the hands of the Piedmont community."

"The purpose of the agreement is to keep us safe," said Trustee Smegal. "We must take it seriously."