Voting in person will be available at Veterans Memorial Building.
In a normal election year, there would be about six neighborhood polling location in Piedmont. However, thanks to the COVID-19 pandemic, those places will not be open on November 3. Alameda County will have several in person locations open October 31-November 3 including the Veteran's Memorial Building in Piedmont. Any registered voter in Alameda County can go to any of what the county is calling an Accessible Voting Location and have a ballot printed out for them to vote in person.
A map of voting locations is available atwww.acgov.org/rov_app/pollinglist.
But otherwise, this will be a vote by mail election. Every registered voter in California was mailed a ballot beginning October 5. Remember, voters were already mailed a sample ballot. You must fill out the official ballot.
The ballots come with two envelopes and need to be placed in the inner envelope, then into the privacy envelope and sealed. Voters must sign the privacy envelope.
Then, voters can mail the ballots, turn them in at an Accessible Voting Location anywhere in the county, or drop them at the secure ballot box located on Highland Way near the mailboxes up through Election Day. A map of drop boxes in Alameda County is available at www.acgov.org/rovapps/maps/ballotdropbox_map.
"The (Alameda County) Registrar's office has done a pretty good job," Piedmont City Clerk John Tulloch said. "They sent every registered voter a postcard saying here's how its going to be."
Tulloch added that there is step-by-step information in the California Voter Guide being mailed as well. And Tulloch and the city staff are available to help first-time mail voters.
"Everyone is getting a vote by mail ballot, but it is not only a vote by mail election," he said. "We're happy to assist with getting people out to vote in any way that we can."
After voters cast their ballots by mail, they can sign up with the county registrar's office (www.acvote.org/index) to track their ballot. They will get a notification as the ballot is processed and can "cure" the ballot if something is wrong, such as forgetting to sign the outside envelope. Tulloch also said, "if somebody doesn't sign, the Registrar of Voters will try and get in contact with you."
The deadline to register to vote is October 19. You can register online at registertovote.ca.gov. For more information, contact the Alameda County Registrar of Voters at 510-272-6933.
---
Voting Quick Links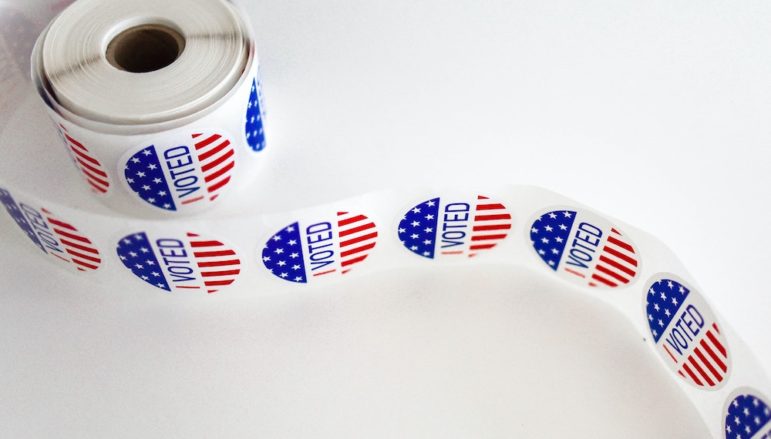 ---
SEE RELATED