Mulberry's has yeast — so hard to find at many stores — which means it's time for a pizza night!  This dough is so easy and can be made the night before and left to rise overnight in the 'fridge. Making pizza is a great family activity – it's one of our favorite Friday nights!
INGREDIENTS:
1 package active dry yeast
1 1/2 cups very warm water (110 F)
4 cups flour plus more for dusting
1 1/2 tsp salt
2 Tbs olive oil
DIRECTIONS:
Dissolve the yeast completely in the warm water.  Put the flour and salt in food processor and pulse a few times to mix.  With the machine running add the warm water/yeast mixture in a steady stream.  It will become a sticky dough.  Turn off machine add the olive oil and pulse a few more times.
Scrape the dough out of the machine and onto a lightly floured surface.  With floured hands knead the dough into a soft mass.  Cut the dough into four pieces and knead each piece until it is a smooth ball.
Put the balls on a lightly floured dishtowel and let them rise about 45 minutes to an hour until the double in size.  If you are making the pizza the next day put the dough balls on a floured dishtowel and cover with plastic wrap and put in the 'fridge. They will rise and double in size overnight.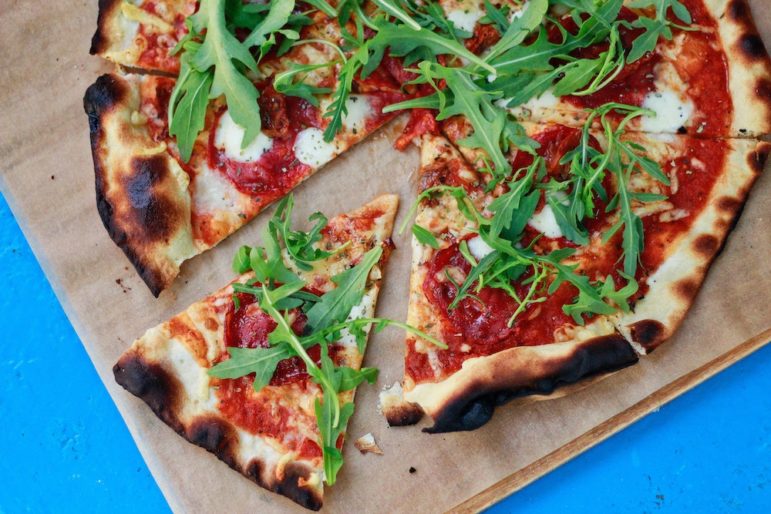 Add toppings of your choice to make the pizza your own!