As we round out week 7 of shelter in place (SIP), one constant that we continue to hear – both in our work as therapists as well as in our personal circles – is that stress levels remain high. Collectively, life as we knew it took a sharp turn, and we are still adjusting to our new normal. Adjustment can be a stressful process by nature.

We have been thrust into living more isolated lives, and generally speaking humans are multidimensional, social creatures. We have different aspects of our lives, many of which have historically existed outside the confines of our homes. We also have different social roles depending on the context of our external lives. Right now we are essentially learning how to reconfigure our social, personal, professional, and educational lives to all coexist simultaneously under one roof. Negotiating our diverse social roles and moving them from external to homebased is psychologically tiring (nevermind the fact that this is all happening during a pandemic) and can understandably contribute to stress and uncomfortable feelings.

In a recent attempt to get a handle on Zoom fatigue (certain it was possible to uncover the magic bullet as we humans do, we search for answers when we feel helpless), we came across this article that discussed the self-complexity theory.
"The self-complexity theory posits that individuals have multiple aspects – context-dependent social roles, relationships, activities and goals – and we find the variety healthy. When these aspects are reduced, we become more vulnerable to negative feelings."

Jiang, BBC Remote Control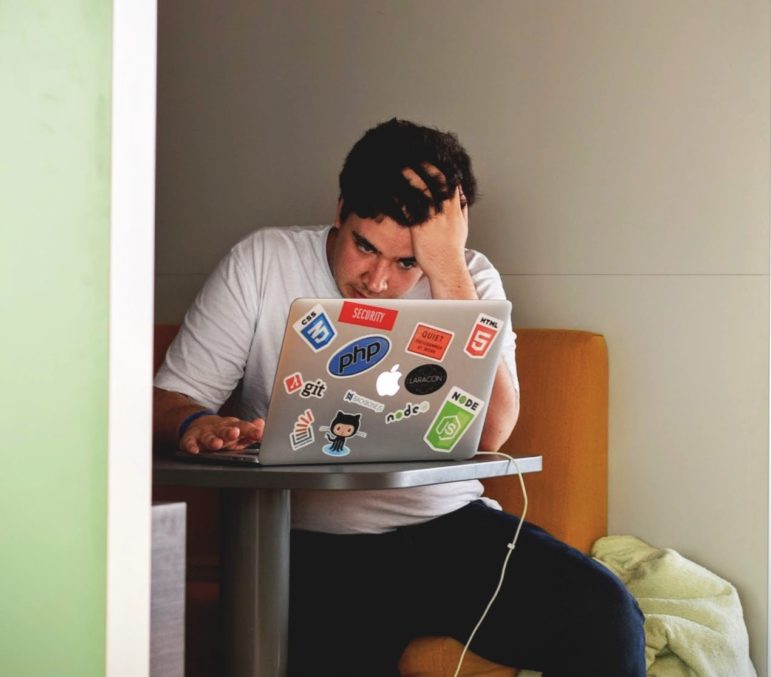 This theory seemed to speak to what we have been hearing in sessions, in talks with friends, and what we've experienced ourselves. While there is no arguing that Zoom calls can be exhausting because of the small laptop screen or the technological delays, they are also exhausting because we are negotiating our diverse social roles in our homes in real time without the built in breaks we used to have in the form of commutes to the office or school.
We are missing these natural transitions that help us psychologically break from one role to another. The classroom is now the kitchen table and the office is now a cramped corner of our bedroom. We experience chronic stress from negotiating our varied social roles during SIP, which can induce fatigue and then the accumulation of fatigue over weeks leaves us feeling depleted with little energy to manage stress.
It can become a cycle that is hard to break and in this time of SIP it can feel like we are always on. How can we make space for ourselves? When is there time to just be? How can we manage the stress that comes from holding all these social roles at once?

Here are some practical and theoretical ideas to consider.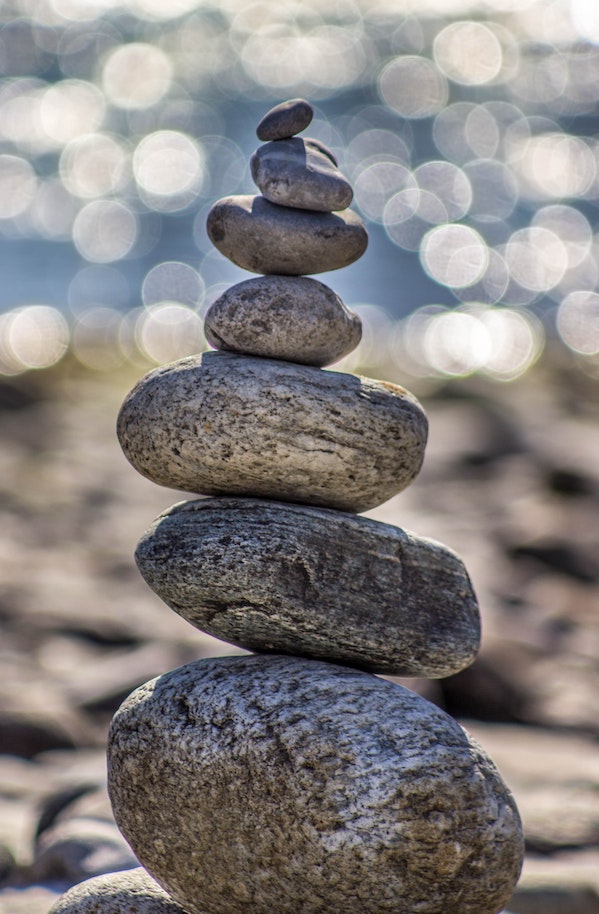 Make time for personal down time. Set boundaries. Carve out time to be your authentic self. You minus the roles and titles. During this time, do something that makes you happy. Put on a record, soak in a bath, watch a show, catch up with friends. Advocate for this time within your family. It's not selfish, it's the way in which we can refuel ourselves so that we can bring our best self to the various social roles we inhabit in our day to day whether you are a caregiver, student, friend, employee, partner, son or daughter. If you have a partner, let them know you need a break and ask for support in creating your personal boundaries. If your kids are not old enough to understand why you need time to yourself, take time to explain it to them. When we tell our kids that we need time to take care of ourselves, we are providing the blueprint for how to ask for what you need, how to manage stress, and modeling self-care (all the while engaging the rational part of their brains in the process). And by explaining it clearly, you will prevent confusion and anxiety that may arise if their instinct is to blame themselves for your stress. Kids developmentally defer to magical thinking – a belief that their thoughts or behaviors can influence objective outcomes, attributing that they are the cause for why you aren't wanting to play with them right now. You're keeping the connection with your child even when you ask for a break. If you don't feel like you have the support you need whether at home or virtually with friends then call the Parenting Stress Helpline at 1-800-829-3777 for support 24/7 or visit their website to learn more about supports for families Family Paths – Family Paths.
Break up the day(s). In recent commentaries we have talked about the importance of structure and routine during SIP. Structure doesn't mean accounting for every minute of the day. Rather, creating structure can look like more general categories or blocks of time. We need ways to break up the day during SIP to reduce stress and clear up confusion about what role you are stepping into and when. To psychologically break from school or work try changing your clothes, put your laptop out of site, go for a walk, or put out chips and guacamole and play a family game of Sorry.
Exercise

Fresh air

Break up the routine with a board game
Accept stress for what it is. Stress isn't inherently bad, but we don't want stress to overrun us. When we start to feel stress we can notice it without judgement and name it. Uncomfortable or hard feelings like stress serve as information about our environment. Stressful feelings arise and can be thought of as a caring heads up. If we can start to reframe our response to stress as something that is helpful, then we are likely to experience less adverse reactions to stress.
Practice Acceptance. Research on mindfulness practices indicates that looking at the present moment and accepting it for what it is helps to mitigate our response to stress. A great local resource is Amiee Peri (periamiee@gmail.com) who offers live, local mindfulness and meditation sessions. We also recommend UC San Diego Center for Mindfulness for more resources on mindfulness and to access free live practice sessions. (UCSD Mindfulness)

Factor in tough times. Challenging emotions like stress will be part of this SIP experience and it is a normal response under these circumstances. When our kids are trying to communicate feelings, we know it doesn't always come out with the desired I statements (nor do ours as parents too!). However, when our teen lashes out or our 4th grader has a tantrum we can pause, help our kids name their feelings, empathize and get curious with them about the underlying feelings that might be going on for them and why they are surfacing.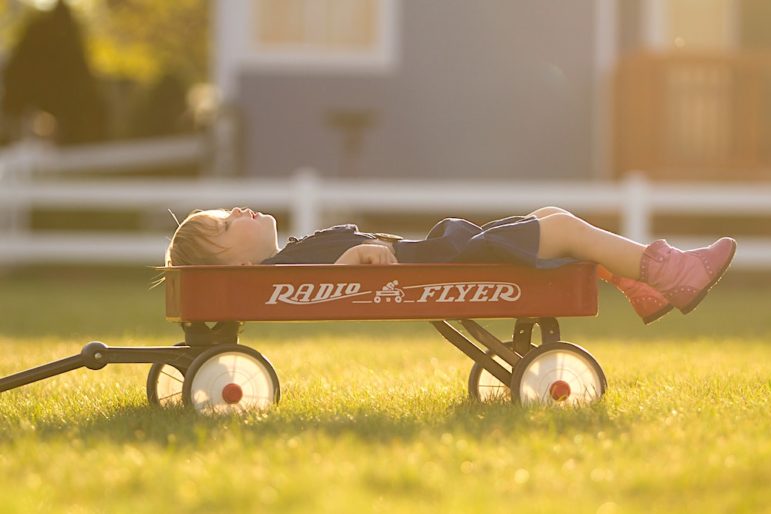 Have self-compassion. We might feel more fragile now and for good reason. We are collectively adjusting while carrying on all of our same responsibilities as before SIP in unprecedented times. We are doing the best we can. There is a quote you might have heard time and again during SIP that speaks to this idea of acknowledging the present moment for what it is, not changing it because we can't, and orienting ourselves to the truth of the present – "You are not working/caregiving/helping your kids learn at home; you are at home during a crisis trying to work/caregive/help your kids learn." We often ask kids that we see in the Wellness Center, "What would you say to a friend who is going through what you are right now?" Almost every time our young client will describe something tender and compassionate that they would say to their friend. Is it possible that during this time we can have some compassion and tenderness for ourselves?

Limit news intake. The news can feel overwhelming, ever changing, and scary. Try different tactics that work for you to feel informed, but not overwhelmed. Maybe just stick to local news or avoid reading at night before bed. Try setting a timer to remind you to stop reading so you don't become immersed or limit reading human interest stories if you know they invoke difficult feelings that are hard to recover from. Notice what you are reading, how much time you are reading, how it affects you and make the changes you need to feel better.

Find ways to laugh. There is science behind the phrase laughter is the best medicine. See: research on laughter. Laughing has been shown to relieve stress and ease the physical symptoms of stress. Find the humor in the everyday trials and tribulations, connect with friends who make you laugh, watch a comedy or listen to stand up.
Exercise. Go for a walk, hike, or bike ride by yourself or with friends – while maintaining physical distancing. Students may also tune into the PHS psychologist's LIVE yoga classes here: Live YOGA and mindfulness classes with PHS/MHS school psychologist Fridays 10am

Try meditating. Meditation can help develop introspective mental and emotional awareness about our thoughts and feelings. Once we develop awareness about our experiences then we can take steps to make changes to help alleviate some stress.

Utilize the PUSD COVID-19 Resources website. These are specially curated resource pages for students, parents, and staff to support mental health, learning, and recreation during school closure. Brought to you via collaboration between PUSD school psychologists, school counselors, and the Wellness Center. PUSD COVID-19 Resources
It is important to know when and how to ask for help.
Although a range of feelings and behaviors are normal and expected during this time, if these feelings are seriously interfering with you or your child(ren)'s ability to cope or causing worsening of pre-existing mental health challenges, it is time to ask for help. For example, while it is developmentally normal for adolescents to engage in some self-isolation in their rooms, excessive self-isolation accompanied by other symptoms such as a consistently low mood and utilizing negative coping strategies may indicate a need for intervention.
Wellness Center supervisors are available by phone, email, or HIPAA compliant video conference to provide by appointment parent consultation and/or referrals to private therapists in the community.
Wellness Center therapists are available to provide confidential HIPAA compliant teletherapy sessions for students in ALL grades during the COVID-19 closure. Parents and older students may use this referral form. Same day appointments may be available.
Family Paths offers a 24-hour parent stress hotline offering free, confidential support.
National Suicide Prevention Lifeline: 1-800-273-8255 (TALK)
Trevor LifeLine for LBGTQ Youth: 1-866-488-7386
Trevor Project Text Line: LBGTQ Youth can text START 678678
National Domestic Violence Hotline can help victims and survivors of domestic violence. Call 1-800-799-7233.
For support with substance use problems, please see SAMHSA or East Bay AA.
Have a question or topic you'd like to see us address? Email us at: ahazer@piedmont.k12.ca.us and/or acrovetti@piedmont.k12.ca.us and we'll try to feature your topic in an upcoming week.

In Wellness,

Amy Hazer, LCSW
Licensed Clinical Social Worker
ahazer@piedmont.k12.ca.us

Alisa Crovetti, Ph.D.
Licensed Psychologist
acrovetti@piedmont.k12.ca.us
510-882-2771
---


---
SEE RELATED