With Alameda County's shelter in place order extended through the end of May, many stores and restaurants on Piedmont Ave. have opted to close for the time being, with hopes and expectations that they'll reopen once the restrictions are lifted. However, many are quickly reconfiguring their businesses in order to stay afloat.

For Homestead co-owners Elizabeth and Fred Sassen, the shelter in place order occurred one week after the birth of their fourth child. They initially decided to close their restaurant, as it wasn't a business model that was designed for take-out. As shelter in place cast a longer shadow, they turned to an idea they had always wanted to try: opening a quality sandwich shop.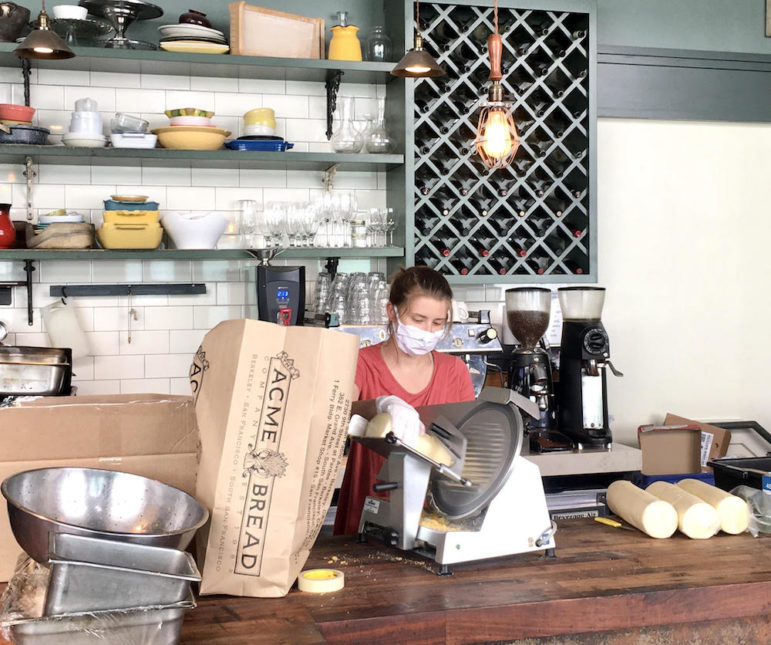 Their new venture, called The Humble Sandwich, operates out of the Homestead space. Elizabeth, Fred, and their two managers make a select assortment of sandwiches and salads that are available through phone orders, curbside ordering, or through Caviar and Doordash. When asked how the business is doing compared to 'pre-Covid days,' Elizabeth replies, "It's a bit apples to oranges since we're doing an entirely different concept. But, it's keeping a roof over our heads, so to speak.
We're all taking this one day at a time, but we are here in whatever capacity we can be and fully intend on bringing Homestead back as we know and love, as soon as it is prudent. We're grateful for the way our community has been supportive of each other!"


Homestead co-owner Elizabeth Sassen
A storefront away from Homestead, Nathan & Co has also pivoted to a new and modified business model. Co-owner Nathan Waldon jokes, "We have temporarily turned into the exact opposite of our original neighborhood concept — we are now an online store!"
Before shelter in place, Nathan & Co had about twelve online orders a month; now, through word of mouth, they are shipping across the country.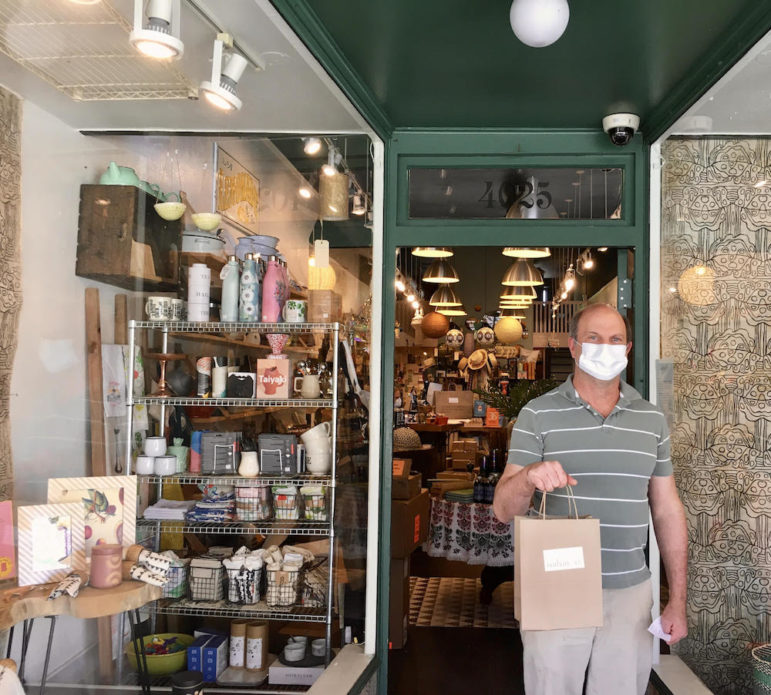 In addition, they offer either contactless curbside pick up or local delivery. However, sales are only half of their usual numbers. When asked what he thinks is the key to riding out this crisis, Waldon said that he and his co-owner, Tom Berkelman, immediately went into survival mode, strengthened their website, and brainstormed ideas, such as making custom Easter baskets for customers. "We also had to reset our minds, look at our business in a new way and break some of our rules," said Waldon. One rule that they've proudly kept is to keep current on vendor bills, putting a priority on makers.
A positive point that Waldon observes is that despite uncertain times, people still have a need to celebrate.
"This is our time to show Oakland that we're here for them and can support people who still want to celebrate, and we can make that happen without risking anyone's health. And of course, we still wrap all gifts!"

Philippa Roberts, owner of her eponymous store, has also shifted her business to survival mode. She offers virtual shopping through FaceTime calls, arranges contactless delivery, shipping, or will hand deliver locally, and wraps all gifts in her signature boxes.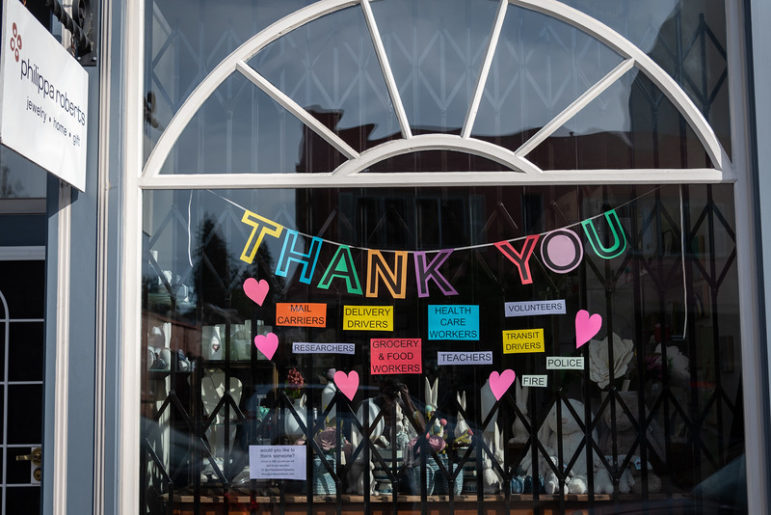 She encourages the community to truly think local, in order to support the small stores. "Even if you just need a book, buy it from one of the local bookstores. Any support, no matter how small, makes a big difference."
When asked how she thinks business will proceed after shelter in place, Roberts said that businesses will be required to strictly follow Governor Newsom's guidelines which include plans for social distancing and hand sanitation. Although small businesses have already adapted to the stark realities of Covid-19, further adjustments and perhaps more modified business models lie ahead.
---
SEE RELATED