This is the first in a series of articles that will track how nearby businesses are coping with the economic fallout from COVID-19.
It's almost hard to remember that Piedmont, Grand, and Lakeshore Avenues were recently such busy, thriving streets that finding a parking spot or a last minute table at a restaurant felt like winning the jackpot. Our daily and weekly routines involved walking to our favorite workout studios, going out for coffee, meeting friends for lunch, catching dinner and a movie. We grocery shopped and browsed for gifts; we bought wine, flowers and had our hair cut. Our children learned independence by venturing down the avenues for ice cream, burritos, and bubble tea.
The Bay Area takes 'local' seriously, and Piedmont is so very fortunate to have enjoyed a multitude of exceptional small businesses within walking distance. Indeed, one of the benefits of living in our small town is being connected to our extended Oakland retail community and all it has to offer.
But the COVID-19 shutdown and stalled economy threatens all of that.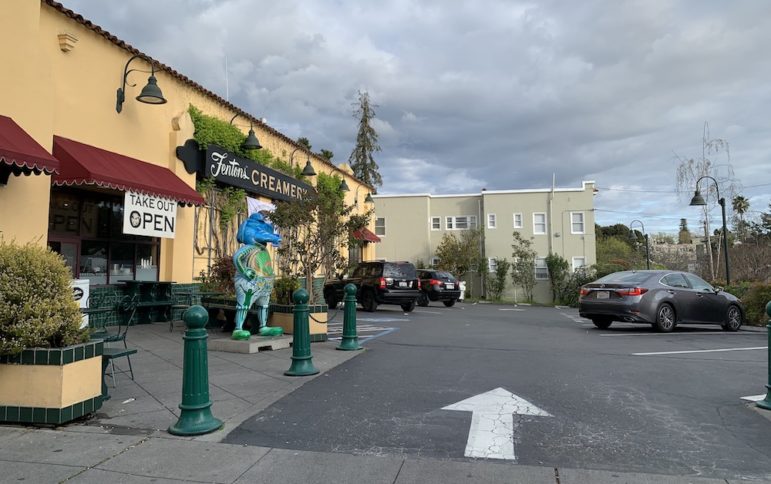 Now stores and restaurants on the avenues are closed, sales have plummeted, and these small business owners are experiencing an unimaginable scenario.
Heading into the sixth week of shelter in place with little to no income, restaurants and merchants are desperately trying to stay afloat. Most have been forced to lay off employees and many have drained their savings. Many are busy figuring out how to run businesses on their own, while also applying for loans and home schooling their children. Some owners have received a reprieve on rent, but most have not.
Our retail neighborhoods, which have sustained us over the years, are in trouble and need our support.
Philippa Roberts, owner of her namesake store and head of the Piedmont Avenue Merchants Association, encourages the community to support local business however they can. She has created a new on-line marketplace for Piedmont Avenue Merchants, to make supporting local stores as easy as possible.
"We are so grateful to have such a wonderful community and we want to hold onto it. I am so moved and thankful for each order that comes in and truly appreciate that customers are thinking about us."

Philippa Roberts, owner of her namesake store on Piedmont Avenue
Owners of Homestead, Saap Avenue, and Holly's Mandarin also expressed their gratitude to loyal customers.
While restaurants are relying on to-go orders, merchants on Piedmont Avenue hope that their customers will shop online or consider gift certificates.
Roberts and Kim Lally of Nest Yoga are both offering specials and will hand deliver merchandise locally. With Mother's Day ahead, as well as teacher thank-you gifts, grad gifts, birthdays and other special occasions, now is a great time to shop at our local stores.
Sadly, some businesses are already having to call it quits. Gaylord's Caffe Espresso appears to have shut its doors permanently.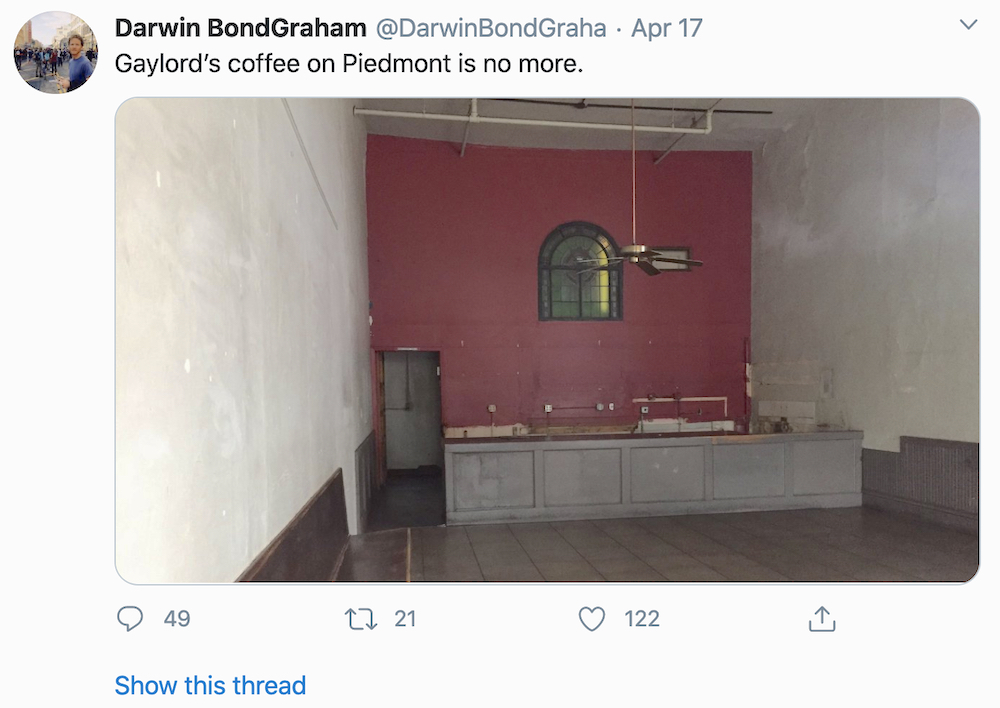 Helpful links for local shopping:
Piedmont Avenue Merchants Association – new website to be live by the end of the week
PhilippaRoberts.com – jewelry, home goods, accessories, 19% off promo
Nest-Yoga.com – yoga attire, live streamed classes, 25% off promo code NESTINGWEAR
thedaileymethod.com – workout wear, live streamed classes
Local Restaurants that are open for pick-up or delivery: Baja Taqueria, Barney's, Dona, Dopo, Holly's Mandarin, Homestead, Lo Coco's, Mago, Ninna, Saap Avenue, Shakewell, Shimizu, Slicer, The Star, Xyclo, Zachary's Pizza
sf.eater.com/2020/3/19/21185822/east-bay-restaurants-takeout-delivery-coronavirus – Full list of East Bay restaurants that are open for pick-up or delivery