This article has been updated to reflect the latest news, time-stamped 2:49 pm, Wednesday.
The latest memo from John Tulloch, City of Piedmont: PG&E Public Safety Power Shutoff to begin at 8:00 pm on Wednesday, October 9
Pacific Gas and Electric Company has confirmed their intent to conduct a Public Safety Power Shutoff (PSPS) which will include portions of Piedmont as early as Wednesday, October 9th at 8:00 pm and could last for up to 5 days. Other power outages may occur as a result of this wind event. All Piedmonters are advised to be prepared for power outages during this wind event, which may or may not be proactive Public Safety Power Shutoffs.
Based upon information provided by PG&E it appears that all or portions on the following streets in Piedmont will most likely be included in this PSPS: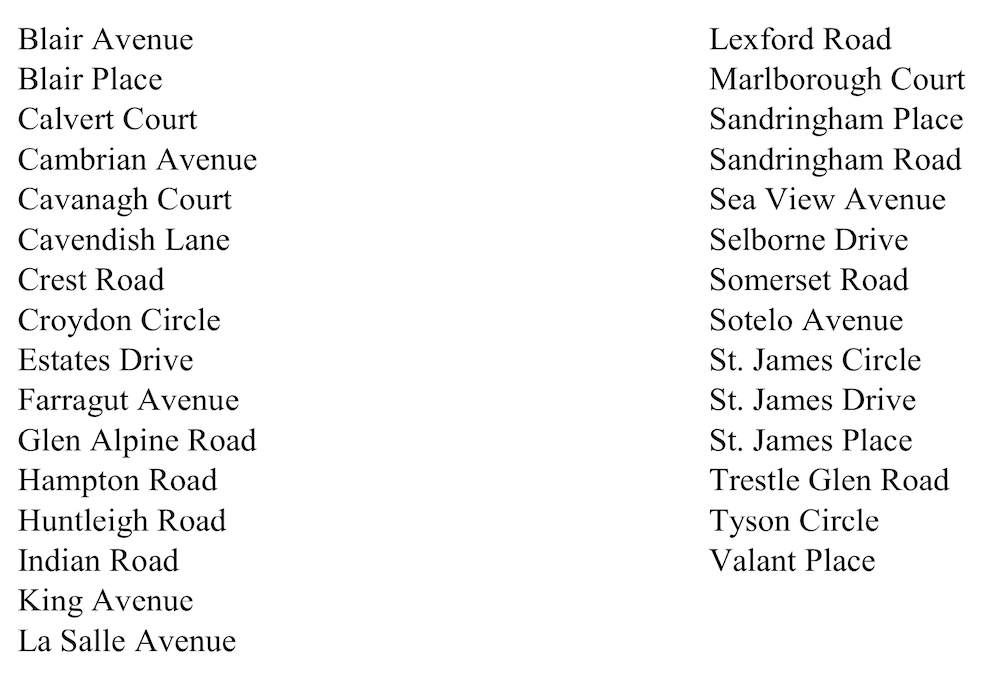 It is probable that electricity to all residences, businesses, schools, mobile phone towers, and public facilities in the affected area may be turned off. The City of Piedmont has no additional detail as to whether individual homes or businesses will be affected by the PSPS. Piedmonters are among the up to 750,000 PG&E customers in 32 counties who will be affected by this event.
PG&E will attempt to alert affected customers through calls and texts messages just before power is shut off. They will also use their web site and social media channels to provide information and will keep local news and radio outlets informed and updated.
Residents and businesses who are enrolled in East Bay Community Energy will be affected by these Public Safety Power Shutoffs.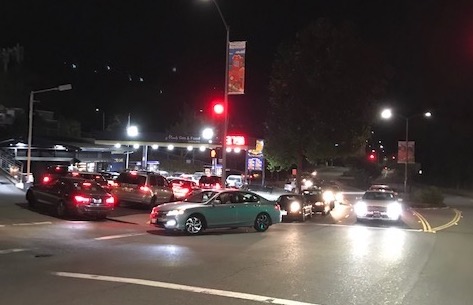 PG&E's announcement has sent residents hurrying out to stock up on batteries and other supplies. Portions of the utility's website crashed today as thousands tried to log on to get more information.
The City of Piedmont has plans in place to ensure that emergency services and public safety are maintained during a Public Safety Power Shutoff, but affected residents will need to be self- reliant for a period of time. For more information on how to be prepared for emergencies, please see the Public Safety Committee's Get Ready, Piedmont brochure.
During a Public Safety Power Shutoff, please call 911 to report any emergencies which occur. Please hold non-emergency calls until after the after the PSPS event has concluded.
---
Preparing for a potential shut-off
To ready for a potential shut-off, the City recommends residents take the following steps:
Make sure PG&E has your current contact information. Update your contact information with PG&E online at pge.com/mywildfirealerts or call (866) 743-6589.
Check and update your emergency kit (HERE) and supplies (include hard copies of critical information and life-saving prescriptions).
Identify a place you can go to cool off, if necessary
Have a back-up charging system for cell phones and keep devices fully charged at all times.
Learn how to manually open your garage door.
Keep cash on hand (credit/debit stations, and ATMs may be without power).
Learn more about Public Safety Power Shutoffs in your area (HERE) and work with your neighbors to make sure everyone is ready.
Stay informed during disasters and sign up for alerts HERE.
Additionally, PG&E suggests that customers can better prepare for PSPS by:

Plan for medical needs like medications that require refrigeration or devices that need power.
Identify backup charging methods for phones and keep hard copies of emergency numbers.
Keep in mind family members who are elderly, younger children and pets. Information and tips including a safety plan checklist are available at pge.com/wildfiresafety.
To find out if you will be impacted, enter your address in the PSPS service impact map. PG&E will be updating information regarding the service impact areas here.
FOR MORE INFORMATION:
Map of Bay Area Power Outages:projects.sfchronicle.com/trackers/power-outages