Situated around the heart of town, Piedmont's crossing guards stick their necks out five days a week during the school year to keep Piedmont young'uns and families safe on the busiest intersections.

Last December, Highland and Craig Ave. crossing guard Anthony Campbell saved a young student's life who was close to crossing the path of a speeding SUV. This past May, dozens of community members honored retiring Beach Elementary School crossing guard Arthur Ward. He protected lives – young, old and everyone in-between – for nine years in Piedmont.

Piedmont currently has six permanent crossing guards and two temporary crossing guards for the PHS construction.

The first week of school has gone by in a flash, but remember these faces who spend hours outside braving the elements, and the distracted and speeding drivers. The next time you see one of these crossing guards, bring them a sandwich from Mulberry's or something good to sip on. Most importantly – don't forget to thank them.
Who they are, where they're stationed, what they've done and why they like the job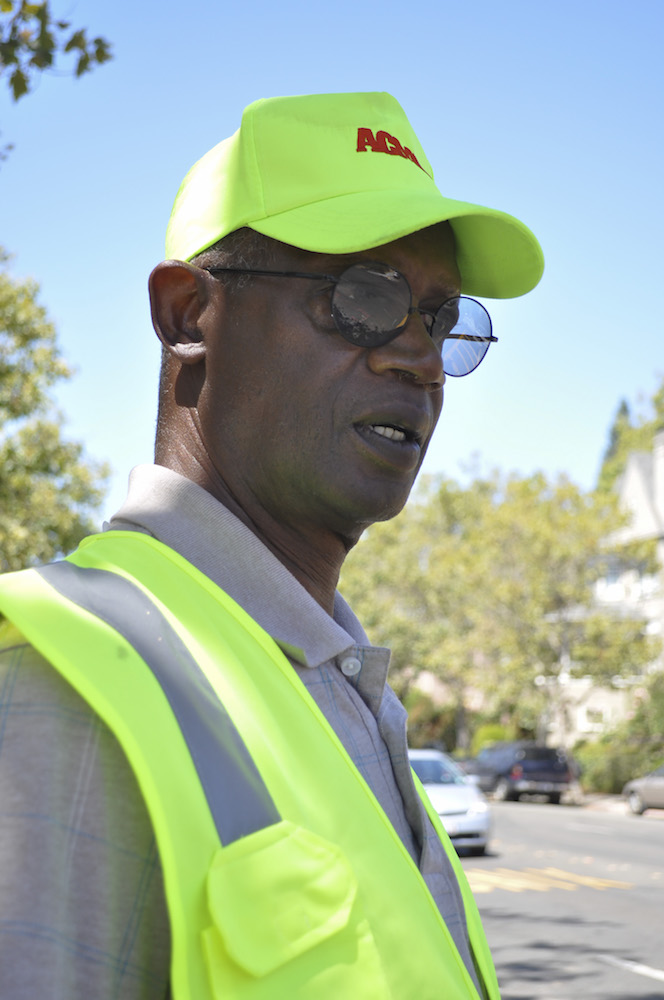 Lawrence Harvey
Highland Ave. in front of Havens
Started this school year
Retired, former Richmond police officer and Highland Hospital security guard
"This gives me something to do, meet nice people and be productive. I get more thank you's in one day than I did a whole year [as an officer and guard]. It is just incredible."
---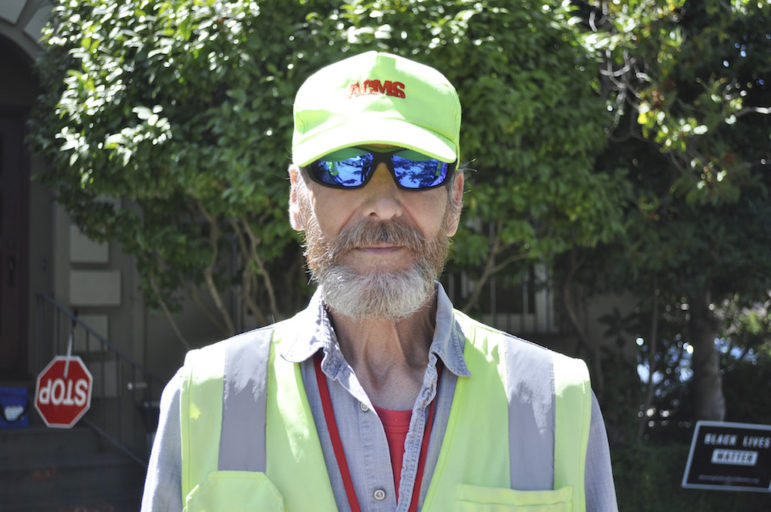 Jim Goularte
Oakland and Highland Ave
Crossing guard for two years
Apartment manager for 33 years
"I like taking care of the kids. People are really nice to you."
---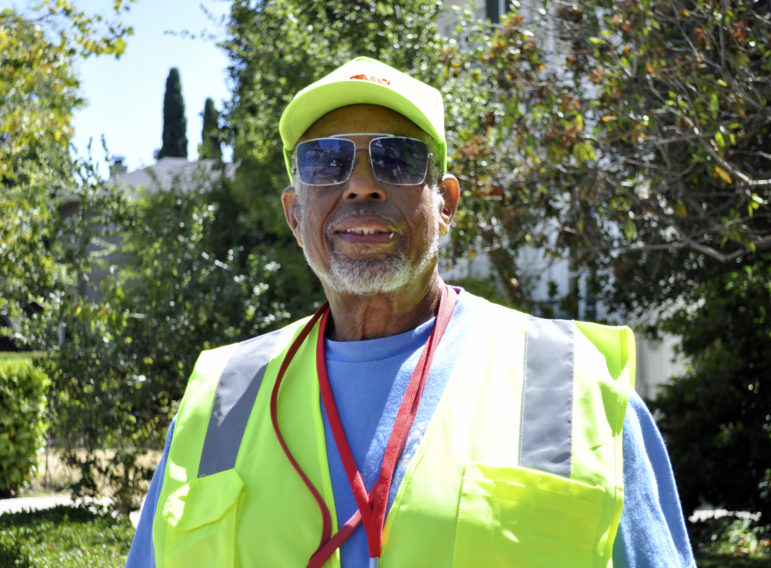 Robert Lawson
Oakland and Highland Ave
Crossing guard for four years
Former Oakland mailman for 36 years
"The kids show you so much love. I'm looking forward to knowing the new kids. I'm always meeting different people from different countries."
---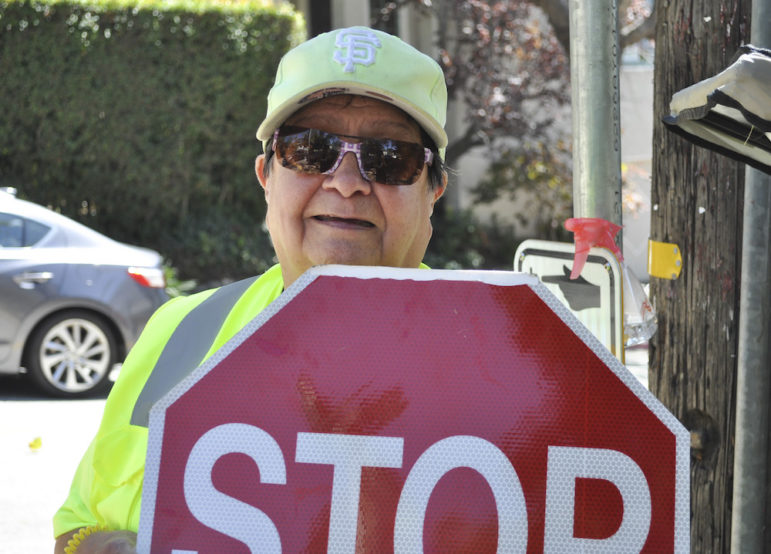 Carole Musgrave
Oakland and El Cerrito
Crossing guard for over three years
"I love the people, the kids and the dogs. My favorite dog is a corgi named Spam. There's also a standard poodle that I call the Mayor of Town because he walks around like he owns the place. I get to wave at cars, but I also have to dodge them too."