PIEDMONT — Piedmont police are using home surveillance video footage to try and identify the suspects in Saturday's armed home invasion. The incident took place about 9:30 a.m. January 12, on the 500 block of Scenic Avenue. Three suspects rang the doorbell of a residence; it was answered by a young boy who was pushed out of the way as the would-be robbers forced their way in, and one of the three briefly pointed a handgun at a man whom they encountered in the house. "The suspects were in the house less than a minute," said Police Captain Chris Monahan. "This time, the residents had a home surveillance camera system, and we're working leads thanks largely to those cameras," Monahan said.
Only the day before, Monahan had sent out a press release outlining successful prosecutions — and, in two cases, pleas — in three Piedmont home invasion robberies dating back to October 2016.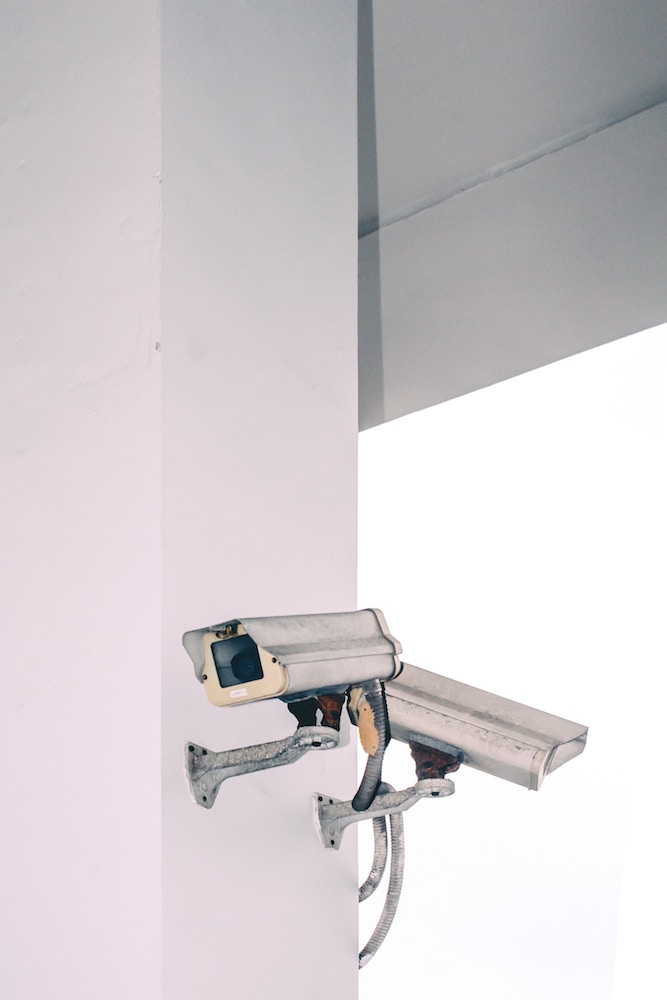 Monahan acknowledged the irony. And though he said four home invasion robberies in Piedmont in 26 months doesn't constitute a crime wave,
Monahan stressed that home invasions are deadly serious crimes with the potential to go very wrong very fast.
He said he is proud that Piedmont police officers, with help from several outside agencies, found the suspects in the three previous incidents.

On Oct. 16, 2016, three men committed a home invasion robbery in the 500 block of Scenic. A Piedmont police officer found and arrested two of the three suspects shortly after the robbery; police officers from Emeryville and San Francisco, along with Alameda County Sheriff's detectives, helped Piedmont police identify and arrest the third suspect. On Jan. 10, 2019, the three suspects, from Oakland and Emeryville, pleaded guilty in Alameda County Superior Court in connection with that incident, and face prison terms.

Saturday's robbery happened on the same block of Scenic Avenue (but not at the same house) as the first of the four most recent incidents.

The next such robbery occurred Oct. 10, 2017, in the 1300 block of Oakland Avenue. Police said this robbery was especially noteworthy because of how it was carried out — by luring the residents out of the house by turning off the house's power at the outside electrical panel. With help from the Alameda County Sheriff's Department, a suspect was identified. That man, on Jan. 8 2019, pleaded no contest in Alameda County Superior Court to felony residential robbery while using a firearm. He too faces a prison sentence.

The other home invasion took place Jan. 24, 2018, on Lorita Avenue, where three armed men ransacked the house. Neighbors immediately provided surveillance video that helped identify the suspect's vehicle; Piedmont's license plate-reading cameras provided more evidence, which led to positive identification of the car, later located in Oakland by that city's police department. Help from Stockton police, and sheriff's investigators from San Joaquin and Sacramento counties, three men — two from Oakland, one from Stockton — were identified and arrested. All have been arraigned in Alameda County Superior Court, and their cases are working their way through the system.

Monahan discounted the notion that Piedmont's affluence makes the city an especially tempting target for robbers and burglars.

"This happens everywhere — Piedmont, Oakland, San Francisco, San Jose," he said. The criminals "are driven by the possibility of a big reward" of cash, jewelry, electronics and other property.

There are ways to minimize the danger, though, ranging from the basic (putting a peephole in the door, looking out the window before opening the door, not leaving valuables in plain sight) to the more involved (investing in surveillance camera systems, beefing up outside lighting or bringing home a protective dog).

The Piedmont Police Department works to educate residents about its "CORE Four" crime prevention program. The "C" stands for Car, "O" for Oneself, "R" for Residence and "E" Environment. When securing a residence, for example, focus on the three "Ls": locks, lights, and landscaping.
Well-lighted and securely locked houses are self-explanatory, but landscaping, specifically minimizing the shrubbery, brush and other growth from the front, back and sides of houses, gives little cover for anyone trying to break in.
Last Saturday's incident occurred at an unusual time and place in that the three suspects went to a front door at 9:30 a.m. and rang the doorbell. Monahan said the timing, especially, was unusual, and emphasized the importance of also being mindful of "oneself" and surroundings.
More common than home invasion robberies are home burglaries, which don't involve physical confrontation. Monahan said there has been a "recent uptick" in home break-ins in Piedmont; recent posts on the social media platform NextDoor have described burglaries on Estates Drive. Burglaries may not have the same gravity as robberies, Monahan said, but the "CORE Four" principles still apply.
PPD Support Services Commander Lisa Douglas posted the following reminder to Piedmont residents on NextDoor on Monday, January 14:
"We want to remind all our followers on Nextdoor that we cannot see your neighborhood posts. Trust and privacy are central to Nextdoor, and they have designed this feature to ensure that these values are preserved. Only the original author of a post may choose to forward it to the police, and replies to neighborhood posts are never shared. Agency staff can only see their own posts, and information residents have expressly chosen to forward to them.

We recognize that you can be our eyes and ears and often have valuable information that we want you to be able to share with us.

Nextdoor has now made it possible for you to choose to forward important Crime & Safety posts to the Piedmont Police. We want to be very clear that this is NOT a tool to report emergencies or to report a crime. It's very important that you call 911 in the case of an emergency or 510-420-3000 to speak with a dispatcher for non-emergencies.

As always, we cannot view any content that you do not choose to forward directly to the Piedmont Police. We cannot see posts or replies that are made in your neighborhood. Thank you for helping us keep Piedmont safe!"
She also explained that when a Nextdoor member creates an Urgent Alert or a post categorized as Crime & Safety, they will have the option of forwarding that message to their police department on Nextdoor. The forwarded message will appear in the inbox of a designated agency recipient, and they will send the recipient an email to notify them they have received a message.
Please contact PPD at 510-420-3000 if you would like to learn more about the CORE Four program.