Piedmont LWV Annual Meeting and Speaker
May 10, 2019 @ 11:45 am

-

3:00 pm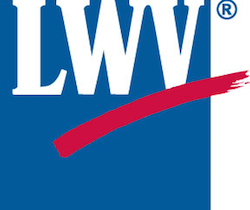 Our most important meeting of the year
This event will begin with coffee and mingling at 9:45 am followed by our Annual Membership Meeting promptly at 10am.
The meeting will be followed by guest speaker, Latifah Simon (details below) at 11am and lunch at noon.
LWV hosts nationally recognized advocate for civil rights at Annual Meeting
Members vote to elect the new board of directors, approve the 2019-2020 budget, and affirm our local league's positions and programs. It is imperative that we have a quorum in order to conduct business, so your attendance is important!
Here's what our by-laws have to say about the Annual Meeting:
"An annual meeting of members shall be held on or before June 30, the exact date to be determined by the board of directors. At the annual meeting the members shall:

a. Adopt a local program for the ensuing year:

b. Elect officers and directors, the chair and one member of the nominating committee:

c. Adopt a budget, and

d. Transact such other business as may properly come before it; however if less than one third of the membership is present, action may be taken only on business contained in the annual meeting kit."
If you're interested in reading our by-laws in full, you can find them here.
Lunch is $30. There is no fee for the speaker portion of the program. Please reserve your spot by May 3, 2019 by going online HERE.