As the season of giving approaches, community members can help create a brighter holiday for local families in need by donating to the Piedmont Fire Department's annual holiday toy drive.
Starting Nov. 1, donation bins will be available at City Hall, the Piedmont Recreation Department, and the Piedmont Police Department.
By joining hundreds of other Piedmonters in contributing one or more new, unwrapped toys to this longstanding tradition, you can help ensure every child in our area has a gift to open this holiday season.
All toys collected will be distributed to families in Oakland and Alameda County. Toys dropped off before Dec. 8 will be distributed through the Marine Toys for Tots Foundation.
Toys donated on or after Dec. 8 will be distributed at the annual Three Wise Men toy giveaway in Oakland's Fruitvale neighborhood.
Bins will remain out for donations through Dec. 23.
City Council to make donations during Nov. 6 Council meeting
The Nov. 6, 2023 City Council meeting will open with a ceremonial item announcing the launch of toy drive. Per tradition, each Councilmember will place a toy into the donation bins at the beginning of the meeting.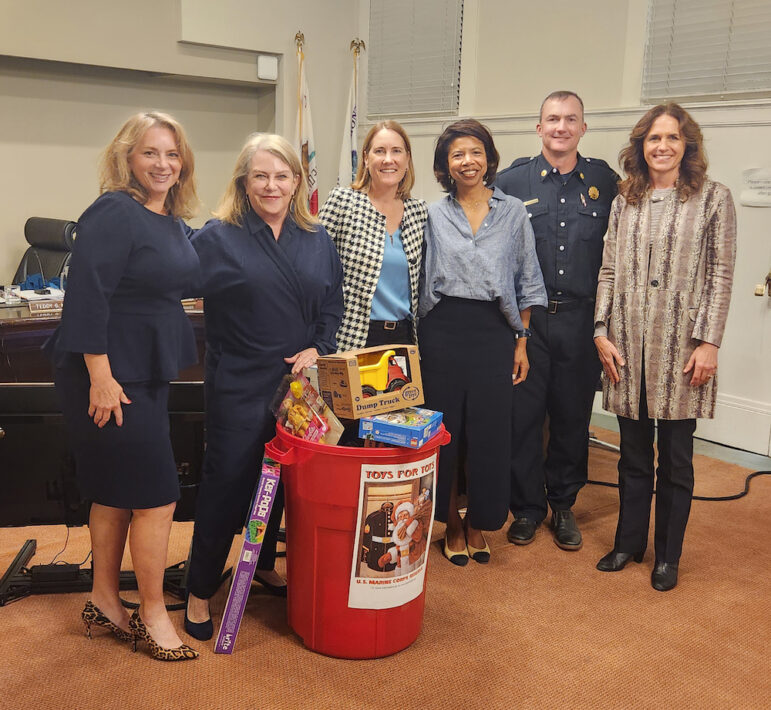 Community members in attendance are welcome to contribute toys of their own at this time as well. From dolls and action figures to books and board games, every donation makes a difference.