The Moraga Avenue exit off of Highway 13 was closed late Friday afternoon while police searched for a theft suspect who led police on a chase from Contra Costa County and ran from a car near Estates Drive and Moraga Avenue, according to KTVU reporting. Helicopters circled overhead for close to an hour.
Search status remains unknown at 5 p.m. We will update with additional information when available.
---
From Piedmont Police social media accounts on Nov. 9: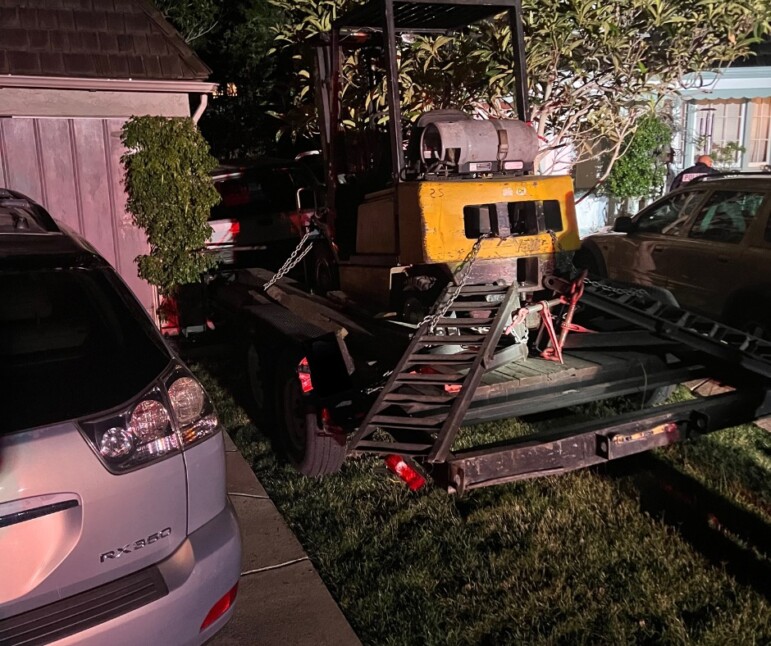 On Nov. 8 at 6:30 p.m., officers responded to a vehicle collision involving a vehicle into a house in the 1100 block of Park Lane.

The driver lost control of his truck and trailer with a forklift attached and ended up between two houses. The driver displayed symptoms of being under the influence of a narcotic and was arrested and booked at Santa Rita Jail without incident.

A search of his truck revealed a gram of suspected black tar heroin and drug paraphernalia. The truck and trailer were both towed from the scene and thankfully no one was injured in this incident.

As we approach the holiday season, we want to take this opportunity to increase awareness and remind everyone that driving under the influence is not just alcohol-related, both illegal and prescription drugs can severely impair driving and are illegal. Please plan ahead and use a designated driver or a ride service. Stay safe and help reduce the number of impaired driving injuries and deaths.