Piedmont High School's girls cross country team finished second at the West Alameda County Conference Foothill Division meet on Nov. 4 at Hayward High.
The Highlanders were led by Skylar Best's eighth-place finish and totaled 59 points, behind just Berkeley, which had 33.
The girls' performance demonstrated "how important every member of the team is when it comes down to the team scoring," said coach Steve Zirkelbach.
Nearly half of the girls had an improvement at the meet, according to Zirkelbach.
Best finished the three-mile course in 19 minutes, 54.96 seconds. Cora Chun and Jamie Schwarz ran 10-11, respectively, in 20:13.95 and 20:21.15. Leighton Mand was 13th in 20:28.57 and Cora Brozowski Schrader was 17th in 20:46.21.
Non-scorers were Amalia Gray in 25th (21:27.80) and Galdwin Horsley in 29th (21:58.51).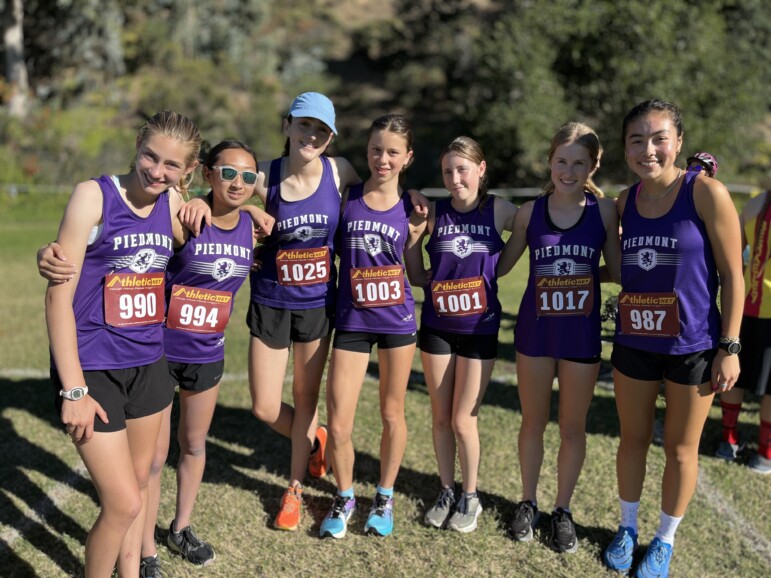 Berkeley's Carina Nottingham won the race in 18:29.14.
Piedmont's boys were missing No. 1 Xander Schulte-Sasse.
"He was kept out of the race to make sure he was fully healed and ready to run at the North Coast Section 3-mile meet in two weeks," said Zirkelbach.
The remaining Highlanders finished sixth and last in the division with 105 points.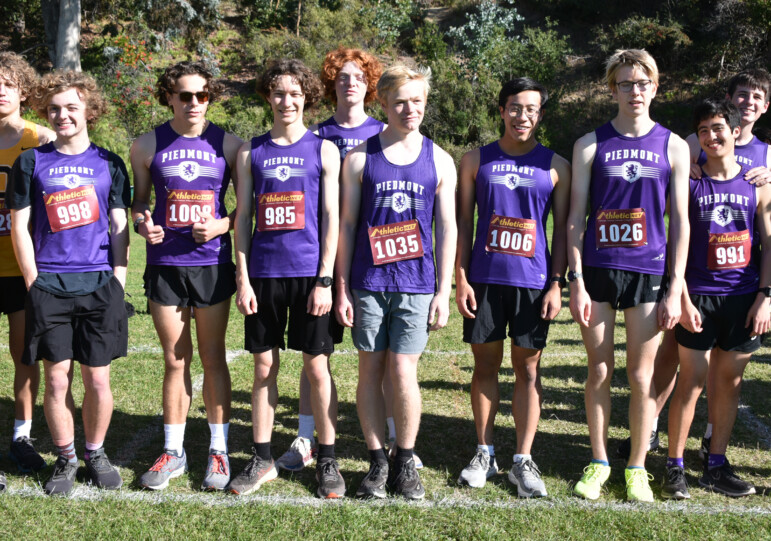 Sebastien Swain finished eighth in 16:22.13 with Julien Lee right behind him in 16:29.80. Noah Sohn was 19th in 17:22.01. Oliver Horsley (18:42.04), Thomas Ero (18:42.98), and Henry Horsley (18:43.96) ran 34th-35th-36th.
Alex Schleuning, Duncan, Devyn, Thai, Noah Sohn all had significant improvements over a 3-mile distance, Zirkelbach said.
Piedmont finished just behind San Leandro, with 104. Bishop O'Dowd won the team title with 48 points. A healthy Schulte-Sasse could have given the Highlanders a chance of finishing with the pack of schools in second-through-fourth. Alameda took second with 71 points while Castro Valley and Berkeley each scored 75.
Both teams advance to the North Coast Section championships on Nov. 18, also at Hayward.