Piedmont High School's football team survived a 29-26 victory over host Newark Memorial on Nov. 3, securing a share of the West Alameda County Conference Shoreline Division championship.
The Highlanders tied with Kennedy-Fremont with 5-1 records, but Piedmont earned the league's automatic berth into the North Coast Section playoffs. The Highlanders will play at Alhambra on Nov. 10 in the first round of the Division 5 bracket.
Piedmont (7-3) trailed 14-7 at halftime against the Cougars (6-4, 3-3 WACC). The team had made several mistakes in the first half, much to the consternation of coach Jordan Seiden.
"We were playing pretty bad in the first half," Seiden said. "The touchdown that we scored came off a fluky situation, bad snap, it bounced around and Markos (Lagios) turned it into a 13-yard touchdown run. Defense we weren't tackling well. At halftime we had a 'Come to Jesus' talk. All our aspirations were slipping through our fingers."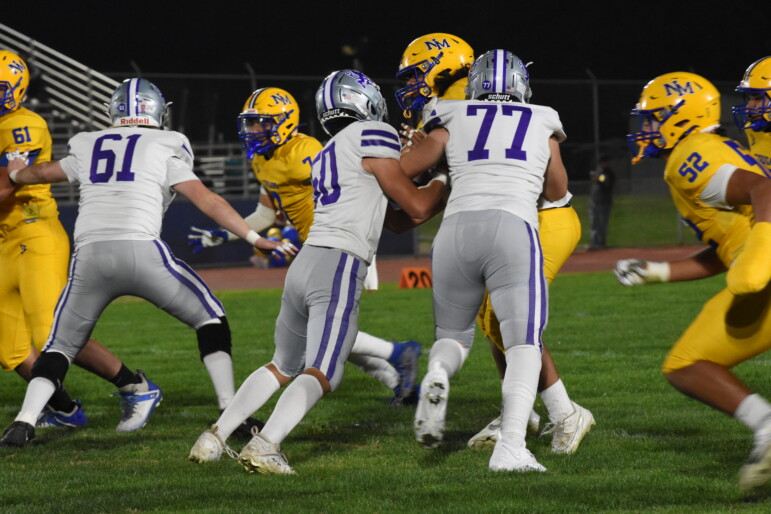 Things were different in the second half. The Highlanders tied the score on the first possession, with Lagios hitting Brandon Dicke for a 20-yard scoring pass. Newark Memorial responded with a 61-yard touchdown pass from Burhan Farooq to Iven Takhar. The conversion was missed and the Cougars were up, 20-14.
Piedmont drove back down the field and took the lead on a 5-yard run by Lagios. Cash Elmquist then forced a fumble by running back Jovany Morenogutierrez. Vincent Arbit recovered for the Highlanders, who got to the Cougars 19 but then saw their drive derailed by multiple penalties.
Midway through the fourth quarter, after a Piedmont fumble, Newark Memorial's Jaden Lim caught a 38-yard touchdown pass from Malosi Gaoteote to go up 26-21. Again, the conversion was missed.
On the second play from scrimmage following the kickoff, Sam Shelby got loose after catching a pass from Lagios, for an 80-yard touchdown. The same two combined for a two-point conversion and it was 29-26.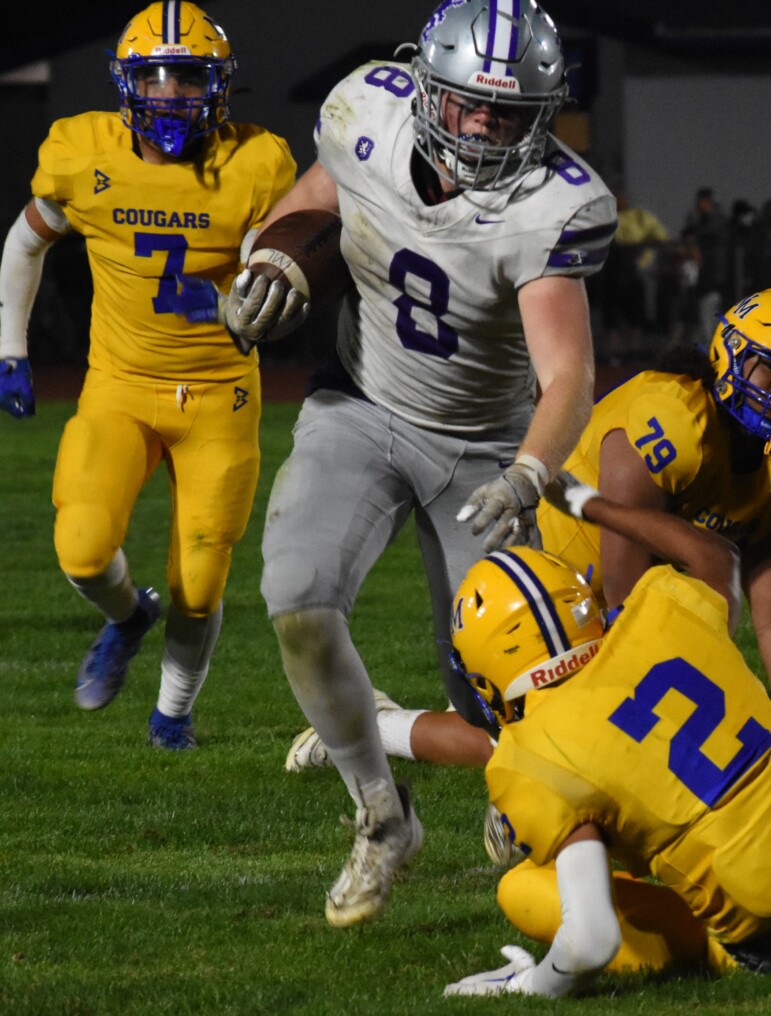 The Cougars final three possessions ended on turnovers and Piedmont had the win.
"Four turnovers in the fourth quarter were just huge plays for us," Seiden said. "We did a much better job of containing and staying in our lanes. Sam did Sam stuff for us. Markos does what Markos does. Tommy (Ashton) does a great job running in the second half. O-line did a great job. Things came together."
Now, the Highlanders face Alhambra, a team from a similar program — a small-town high school that goes back more than 100 years. The Bulldogs have won four NCS championships and were an area power back in the 1990s.
This year, Alhambra went 7-3 and 4-0 in Diablo Athletic League Valley Division play. Senior quarterback Beau Blau threw for 1,454 yards and 19 touchdowns and ran for 865 yards and 15 scores.
"Their quarterback is a stud, very physical," Seiden said. "He's a nice player, he can throw the ball, he can run. He's gritty. He shows a lot of toughness. You've got to contain their quarterback. They have a big line, a big physical offensive line. They like to get after you."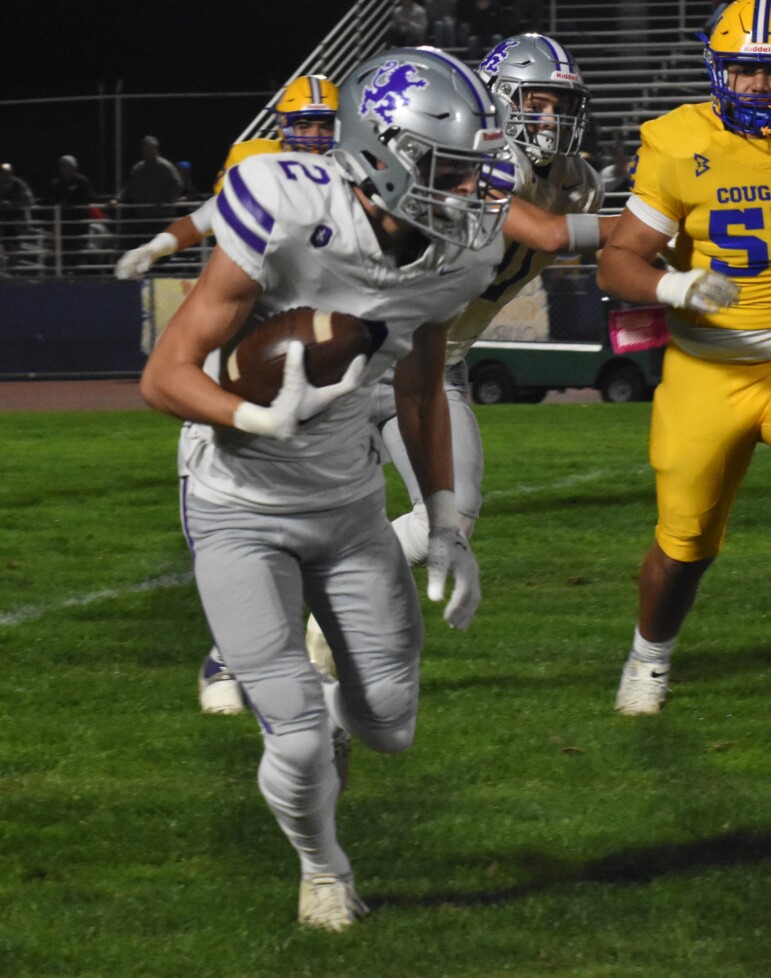 The Highlanders will get some help with depth as 10 players will come up from the junior varsity. The varsity was playing with 16-17 players on the roster.
Lagios was seen limping during the win over Newark Memorial, but Seiden said he isn't concerned.
"If he was Tom Brady, he would be on the injury report," Seiden said of Lagios. "That kid is a frickin warrior. He's got to be one of the toughest kids I've ever been around in 30 years of coaching. That kid takes shots and keeps on fighting. He gets up. If Sam is the lightning bolt in our program and Tommy's the hammer in our program, Markos is the heart and soul of our program."
Piedmont is appearing in the NCS playoffs for the first time since 2018. The Highlanders last won a game in 2016, when they won two games in the Division 4 playoffs before falling in the semifinals to eventual-champion Cardinal Newman.
It's the first league championship for Piedmont since 2015.
The 2020 team would have certainly cinched both achievements as it went 5-0 in the COVID-19-delayed season that was played in the spring of 2021.
Game time is scheduled for 7 p.m. at Alhambra.