Whether you're a fan of true stories or prefer escaping from reality and surrendering to fiction, do we ever have film festivals suited for your taste.
First up is SFFILM's ninth annual DocStories, a showcase of innovative nonfiction features. Running Nov. 2-5, it includes an in-person selection and pared-down streaming program.
For a complete program, to purchase a pass and/or tickets, visit https://sffilm.org/year-round-programming/doc-stories/.
Here are a few films we recommend:
The opening night feature comes from great nonfiction storyteller Matthew Heineman. Last year, he astonished us with his fully embedded "Retrograde" about the chaos and fallout resulting from the speedy pullout of troops from Afghanistan. Now, he rips our hearts out with the Netflix film "American Symphony." It begins as a traditional documentary describing the creative process of an acclaimed musical force, Jon Batiste, then morphs into a moving portrait of two lovers as they deal with one's painful health diagnosis, as the love of Batiste's life, writer and musician Suleika Jaouad, learns that her leukemia has come back. The shattering discovery coincides with Oscar-winning Batiste's career soaring, as one of his compositions is set to be unveiled at Carnegie Hall and he earns a slew of Grammy nominations. Heineman gained the confidence and trust of both Batiste and Jaouad as he drops in on intimate moments, which sound a human chord, not simply about two artists in love, but two humans facing an uncertain fate during a period that people from the outside might call the most successful time in their lives. It's an amazing film that'll bring you to tears. (6:30 p.m. Nov. 2 at the Vogue Theatre, with Heineman and producer Lauren Domino slated to attend)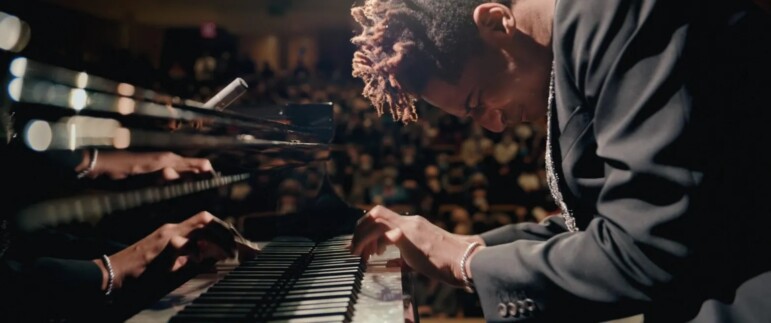 The fest's centerpiece selection is the sports-related powerhouse "Copa 71" from director Rachel Ramsay. It serves up a slice of cautionary history not well-known to many: the women's World Cup series in 1971 Mexico. Executive produced by Serena and Venus Williams, Ramsay's film reflects the exhilaration the female athletes experienced and the blatant sexism they and the event encountered. (6 p.m. Nov. 4, Vogue, Ramsay expected to attend) 
Oscar-winner Roger Ross Williams follows his first narrative feature, "Cassandro" (with Gael García Bernal in a tremendous portrayal of the popular gay wrestler), with "Stamped from the Beginning," a scintillating discussion and dissection on race, slavery, and even the white savior complex. Using various methods (animation, interviews, archival images, and video) to expound on themes in Ibram X. Kendi's National Book Award-winning volume, "Stamped from the Beginning: The Definitive History of Racist Ideas in America," Williams' documentary questions the status quo of history that's been surveyed, viewed, and analyzed through mostly white eyes. This Netflix movie is a game changer. (8:30 p.m. Nov. 4, Vogue, Williams anticipated to attend) 
The life and tragic killing of 26-year-old American missionary John Chau it sensitively and revealingly told with all its complexity in "The Mission,' the latest documentary from Amanda McBaine and Jesse Moss, directors of "Boys State." Chau was slain while attempting to meet up with Indigenous people on the remote North Sentinel Island of India. The filmmakers look at various angles of this sad story, from the historical perspective of exploration to Chau's fundamentalist beliefs and writings, and a father grappling with the loss of a son who remained resolute in his convictions. (8:30 p.m. Nov. 3, Premier Theater, 1 Letterman Drive, S.F., McBaine and Moss expected to attend)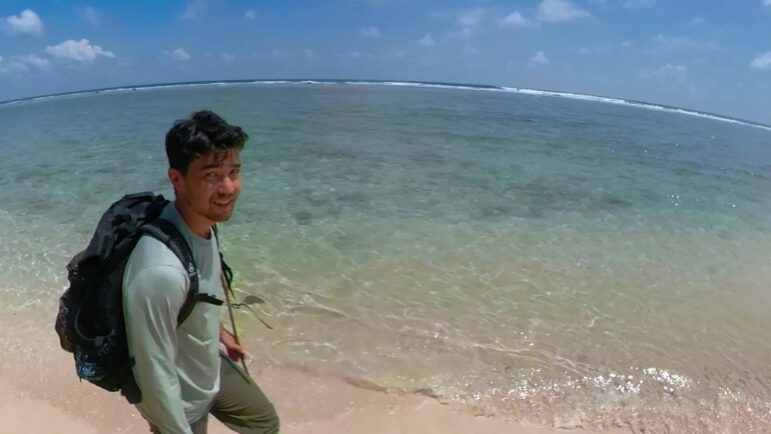 ---
Should you need a cinematic respite from real-world chaos, the Berlin & Beyond Autumn Showcase (the full festival is set for March) provides just that, with a small but worthwhile selection. It runs Nov. 7-8 at the Vogue in San Francisco and Rialto Cinemas Cerrito in El Cerrito. For a complete lineup and to purchase tickets, visit berlinbeyond.com.
I caught the opening night selection — İlker Çatak's nerve-racking "The Teachers' Lounge" — at the Mill Valley Film Festival. It wrung me out and then left me in a puddle of sweat; I mean that as the highest compliment. Leonie Benesch stars as idealistic new teacher Carla Nowak caught in a vortex of caterwauling emotions and clashing educational agendas when she catches someone stealing at school. The repercussions cut deep in this intense experience that Germany submitted for the best 2023 international feature at the 2024 Oscars. It stands a good chance of becoming a contender. (6 p.m. Nov. 7, Vogue)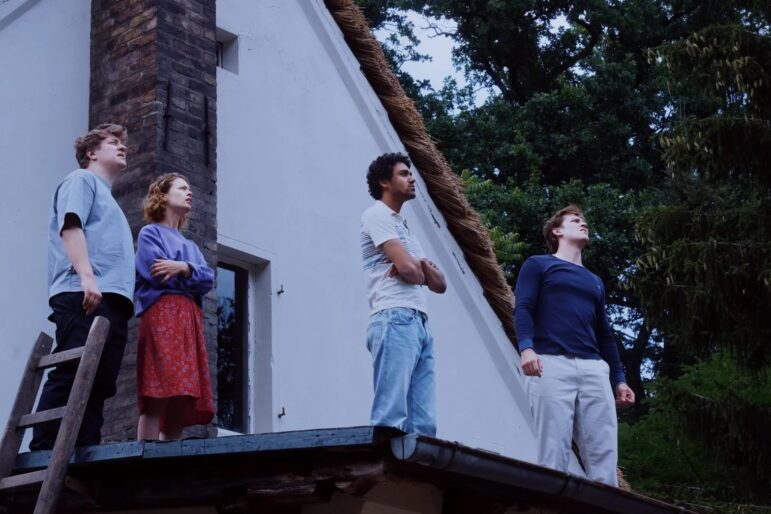 If you're in an adventurous mood and don't mind getting your emotions pulled from under you, check out the East Bay premiere from one of my favorite filmmakers, the always surprising Christian Petzold, director of "Transit," "Phoenix," and "Undine." Add his genre hopper "Afire" to that list. What starts out as a frothy sex dramedy then shoots into a different direction. A painfully self-absorbed writer (Thomas Schubert) and his carefree friend (Langston Uibel) visit a vacation home to find it occupied by two lovers (Paula Beer and Enno Trebs). Meanwhile, a fire nearby begins to spread. It's another intelligent and haunting cipher that takes unexpected tonal and narrative turns. (6 p.m. Nov. 8, Rialto Cinemas Cerrito)