For students of color, the Supreme Court's recent ban on affirmative action has left them frustrated but undaunted as they plow through college application season. Some California private colleges, meanwhile, are increasing their outreach efforts to attract more students and send a signal that the end of race-based admissions doesn't change their belief in the importance of diversity.
"I want to go to a college where I feel comfortable and supported and confident. So yes, the ruling has definitely affected what schools I'm looking at," said Maya Murchison, a senior at Eastlake High School in Chula Vista. "I want to know what colleges are doing to guarantee diversity."
The court's 6-3 ruling in June prohibits all colleges in the country from using race as a consideration in admissions. California's public universities have not used affirmative action for almost 30 years, but some of the state's selective private colleges, and many out-of-state public universities, have relied on affirmative action to attract students of color and create a more diverse student body.
Collectively, the state's private nonprofit colleges enroll around 180,000 undergraduates who are drawn to the smaller class sizes and leafy campus idyll.
Immediately after the court decision, an association representing more than 80 California nonprofit private colleges wrote that it feared that the end of race-based admissions will mean less diversity on campuses: "Our member colleges and universities across California are deeply concerned that the decision will have a chilling effect on applications and enrollment among historically underserved community groups — Black, Latino, and Native American students, low-income and first-generation students," wrote Kristen F. Soares, president of the Association of Independent California Colleges and Universities.
Four months later, that fear is still there, Soares said in a phone interview.
Those worries are fueled by the struggles that the University of California experienced when state voters approved a ballot initiative in 1996 that barred public institutions from considering race as a factor in admissions, contracting and hiring.
Diversity at the UC collapsed in the first few years after the ban and the university has written that its formidable spending on outreach programs — half a billion dollars since the late 1990s — and race-neutral changes to its admissions processes weren't as effective as affirmative action. 
Private colleges will see next spring and fall how the Supreme Court's decision affected their admissions and enrollment patterns.
Still, the court ruling has prompted some of California's more selective private schools to appeal to students through campus visits and stronger relationships with high school counselors.
Pomona College, a highly selective liberal arts college in Los Angeles County, has increased the number of nearby high schools it hosts for half-day visits to its campus from 17 to 25, upping the number of students from around 650 to 900. Pomona covers the transportation and food costs. The college and its sister campuses of the Claremont Colleges are also inviting counselors from more than 460 high schools in the region, including about half that predominantly serve low-income students. It's the largest such event the consortium has put together — and Pomona is hosting it.
"The reality is that we know in our backyard that we probably could have been doing more and we needed to do this work and felt like now was a good time to make that turn," said Adam Sapp, director of admissions at Pomona, in a phone interview.  About a quarter of the college's 1,700 students are from California.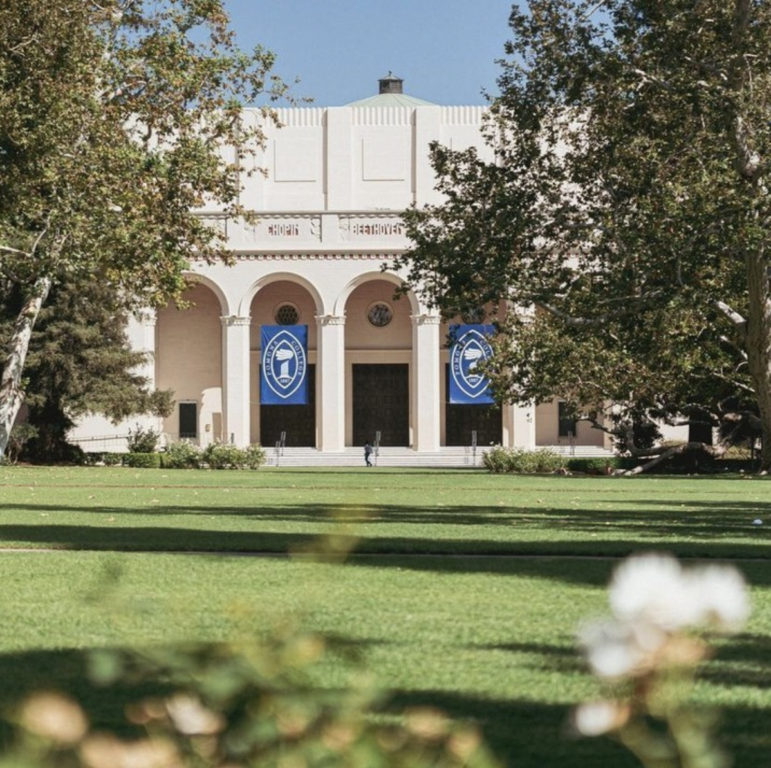 But while the campus won't use race as a factor in admissions anymore, its longstanding practice of holistic review allows for applicants to explain how their identities played a role in their academics and social experiences relevant to college admissions. The court ruling said students can still discuss their racial and ethnic backgrounds in admissions applications.
"We see the benefits of diversity as critical to the success of Pomona," Sapp added, later noting that "none of that has changed because of the Supreme Court."
Stanford University, which previously used affirmative action in admissions, wants prospective students to know about its generous financial aid policies that cover the total cost of college, from tuition to housing and books, for low and moderate income students — though students are expected to work part time to cover some of the costs. Six California private colleges use a third-party tool, MyinTuition, that estimates how much financial aid a student would get by asking a few questions — a faster approach than other so-called net price calculators.
The amount low-income students have to pay after financial aid across California's private colleges ranges from almost nothing to $30,000 a year or more, according to federal data on average total costs that CalMatters reviewed.
University of Southern California, among the state's most selective private colleges, is pursuing a recruitment strategy that's worked for them so far, said Timothy Brunold, dean of admission. The approach didn't focus on the racial makeup of high schools. "Our practice has not focused on particular schools because of their racial/ethnic makeup," he wrote in an email. "Instead, we've tended to be mindful of schools based on other factors, such as the socio-economic makeup of their student body, their geographic location, and past history with USC." The university used affirmative action as one of many factors in admissions prior to the court ruling.
The biggest impact of the Supreme Court ruling might not be related to admissions, some experts said, but whether colleges will continue to support diversity on campus. That means bolstering student groups, programs, and events focused on race and ethnicity, providing ample financial aid, and creating an overall welcoming atmosphere.
That will be crucial to attract students of color going forward, said Angie Barfield, executive director of Black Students of California United, which promotes civic engagement, academic achievement and leadership among Black students in California. Her organization is doubling down on its college recruitment efforts by raising money to host students on college tours, arranging for Black college alumni to meet with students, encouraging colleges to interview promising students, and providing extra guidance to students with their applications.
"We tell students, you might not think you belong there, but you do," Barfield said. "There's a lot of fear of the unknown, a lot of imposter syndrome. So we work hard to expose our students to college life via their culture and show them they can succeed anywhere."
Lisa Andrews-Swartzlander, a longtime school counselor and college mentor in Los Angeles County, said imposter syndrome is common among students of color but it's not insurmountable. She advises her students to be proud of their accomplishments and forge ahead regardless of a Supreme Court ruling that "sends a message that your history doesn't matter, your culture doesn't matter."
"I am not deterring any of my students from attending their desired universities," she said. "In fact, I'm encouraging them to embrace rigorous coursework and intentionally apply to universities that have eradicated affirmative action. Their presence needs to be visible no matter what."
Cultural groups, such as historically Black or Latino fraternities and sororities, are amping up their outreach efforts and can play a key role in helping students of color feel comfortable on campus, she said.
"The message is, we want you here, you will be safe, you will thrive," Andrews said.
For some colleges, the ruling will have minimal impact because they've already been working for decades to diversify their campuses, said Shirley Collado, president of College Track, a nonprofit that helps students of color get into and graduate from college. Affirmative action, she said, was only one tool among many that colleges used to attract and retain students of color. Other important factors include affordability, school information materials in multiple languages, and an overall welcoming, appreciative — and not patronizing — attitude toward students of color.
That's true for the University of San Francisco. The selective private college didn't factor a student's race or ethnicity in its admissions decisions prior to the Supreme Court ruling, said its head of admissions in an interview, but still topped a national ranking for campus diversity. Much of that is aided by California's rich panoply of cultures: Roughly two-thirds of the school's incoming students are California residents. Once students are admitted, they're encouraged to apply for a competitive program for Black scholars and one for first-generation students.
"I think that's what helps students decide, 'Yes, I want to come to USF,'" said Sherie Gilmore-Cleveland, an associate provost who directs admissions at the university. The emphasis isn't just on recruitment but also on persuading students to attend once they're admitted.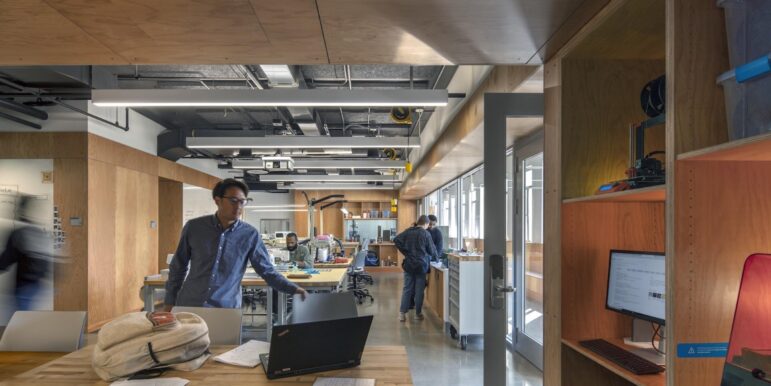 Hosting high school students on campus matters. So does visiting the students. "I think whenever students have an opportunity to hear directly from the college and when colleges are actually coming to students' high schools, I know it's an old school way of recruitment, but it helps students feel seen," Gilmore-Cleveland said. The campus has extensive visiting hours, too, but doesn't pay for prospective students' travel, she said.
Some colleges partner with specific high schools or nonprofits to put students on a college-bound path beginning in ninth grade, Collado said. College Track recently announced such a partnership with 14 colleges nationwide, including UC Merced and American University. The agreement includes admission, financial aid and ongoing support once students are enrolled. USC runs a similar program for low-income students from Los Angeles.
The state's private college association is also ramping up relations with community colleges. In September it hosted a conference with community college and high school counselors on financial aid and admissions policies that several private colleges offer. Soares said it was the first such event in at least 15 years. 
"On a symbolic level, the Supreme Court decision is tragic. It speaks volumes about where we are as a country," Collado said. "But for most of us, we get up the next day and the work continues.
"It's a disruption but it does not shift how important this issue is. It won't stop us from doing what's right for kids in this country."
Kimberly Sockwell, a senior at Orange Vista High in Riverside County, said campus diversity is important to her, but it's not the only factor she's considering as she looks at colleges. How safe it is for women and how accessible for disabled people also are priorities, she said.
"I want to be with people who look like me, but not just that. I want to be exposed to different kinds of people and viewpoints," said Sockwell, who identifies as African American and Salvadoran. "I'm looking for a place where I can grow into an adult and become someone I'll be proud of, and my family will be proud of."
Bethzy Mejia, a senior at Robert Kennedy School for the Visual Arts and Humanities in Los Angeles, said she's unfazed by the Supreme Court ruling. She's confident that her accomplishments — a 4.0 grade point average, internships, student government, marathon runner — will earn her a spot at the country's most elite colleges.
As for her application essay, she does plan to write about being the child of immigrants from Guatemala — not to alert colleges to her ethnicity, but because she considers it a central part of her identity.
"The essay question is, what makes you unique. Well, my race makes me unique," Mejia said. "But I'm not going to focus on that 100%. I'm going to write about my achievements and my mentality."
Murchison, the Eastlake High student who serves as president of the Black Students of California United, also said she'll be writing about race in her application essay. Her topic is "Black girl magic," a theme she probably would not have chosen prior to the Supreme Court decision.
"I want to make my identity clear," she said. "But it's frustrating, because it's an extra step I shouldn't have to take. What if I wanted to write about something else?"
Crafting an essay that addresses race with the exact right tone, choosing colleges with a commitment to diversity but also strong programs in the subjects that interest her, like business and marketing — it's often overwhelming, she said.
"At times I just want to give up," Murchison said. "But then I remember my goals and just keep pushing forward."