Piedmont High School junior Mei Assalian capped an excellent season by competing at the North Coast Section Division 1 tournament on Oct. 30 at Tilden Park. Assalian shot a 92 at the tournament, which included many of the top high school golfers in Northern California.
Assalian made the tournament by shooting an 88, good for 18th place at the NCS Division 2 tournament on Oct. 24 at Metropolitan Golf Links in Oakland. The top 18 golfers out of 115 advanced to Division 1.
"I didn't really think I made it," Assalian said. "I was like, 'Oh, dang!'"
Piedmont's Mackenzie Soto-Nguyen also competed at the Division 2 tournament and shot a 109.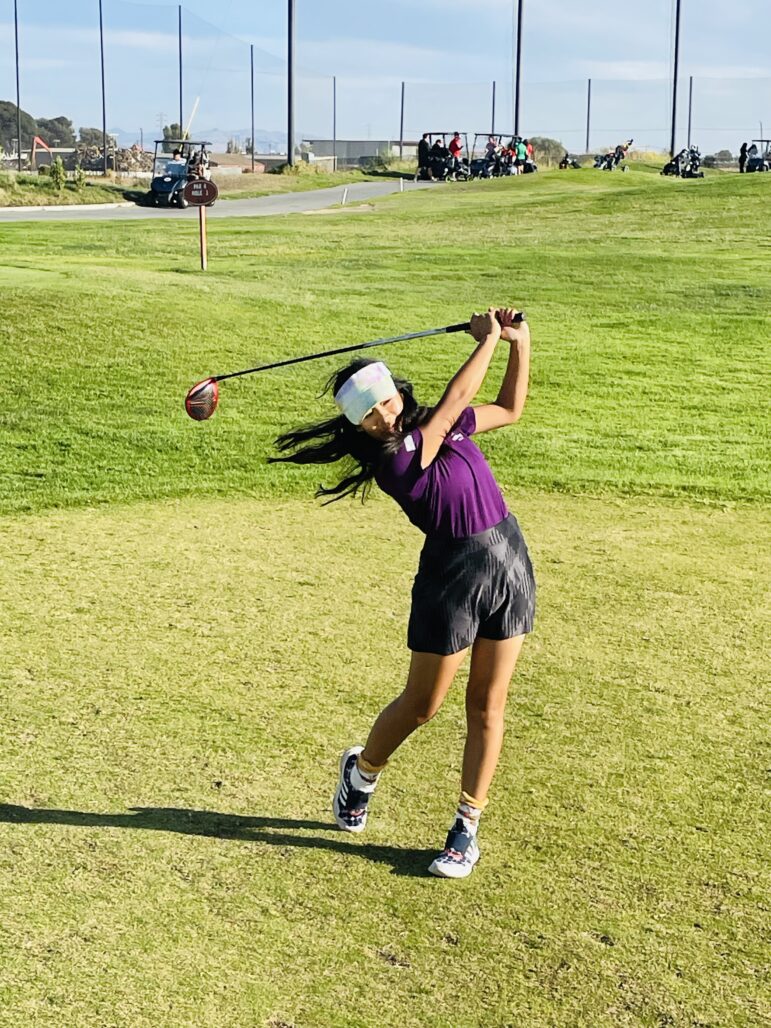 Assalian made the Division 2 tournament for the second consecutive year. She shot a 92 in 2022, making a four-shot improvement.
"I feel like I guess it's good I don't feel as good about my 88," she said.
The Division 1 tournament gave Assalian a chance to play from the longer tees.
"It was really fun," she said. "I didn't shoot very well. The course was difficult. Usually when I play Tllden, I play from the shorter tees.
"It was cool. I saw some people I didn't know from other leagues."
Assalian's father John, an assistant coach for the Highlanders, said the Metropolitan course was difficult.
"Metropolitan played tough with 15 mph winds and a generally wet surface," he said. "The pins were set on the tougher side, with the greens rolling fair."
James Logan's Alyssa Lim won the individual title with a 66, while Branson won the team championship.
Mei Assalian finished seventh at the West Alameda County Conference championships on Oct. 16, also at Metropolitan. She shot an 83. She said she isn't planning to play in college, other than club. She'll get ready for her senior season by playing more summer tournaments.
She has been playing since she was in elementary school but got more serious when she got to eighth grade.
"I like strategy," she said. "How to approach the shot, where to go on the green. And lies, how to approach.
"Right now I'm working on keeping the ball straight. The weakest part (of my game) is definitely my distance. I don't hit it far. My driver is like 200."
She said she can still have success without having to hit the ball as far as some of her competitors.
"I can still shoot par if I hit it straight and my putting is working," she said.
"I'd like to see more women golfers from Piedmont join the program and continue the tradition our seniors and juniors were provided by their predecessors," said team coach Gary Lorin. "PHS's golf future looks bright."